The form eoir 28 filling in procedure is simple. Our tool enables you to work with any PDF file.
Step 1: The first thing will be to select the orange "Get Form Now" button.
Step 2: At this point, you can start editing your form eoir 28. Our multifunctional toolbar is readily available - add, eliminate, change, highlight, and undertake several other commands with the text in the document.
Fill out the form eoir 28 PDF by providing the content required for each individual section.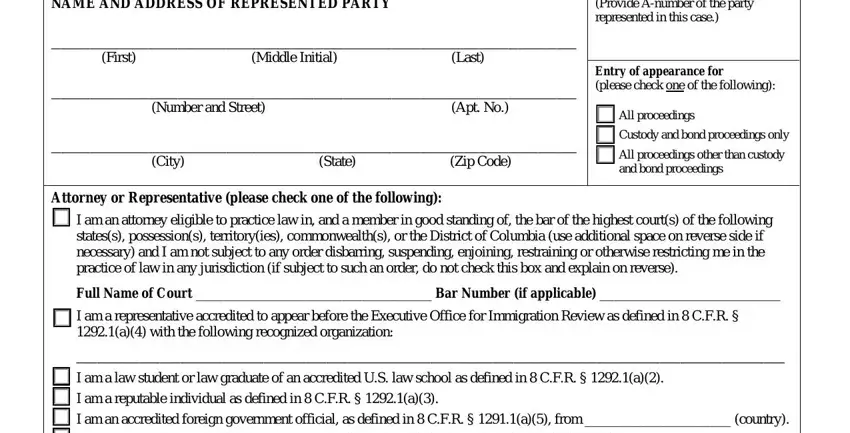 The application will need you to fill out the EOIRIDNUMBER, DATE, Name, MiddleInitial, Last, and First segment.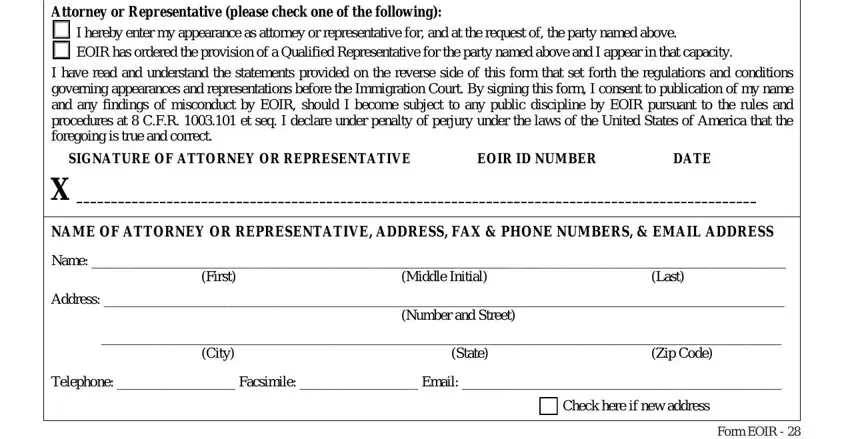 Be sure to emphasize the crucial data in the MiddleInitial, Last, Address, NumberandStreet, State, ZipCode, First, City, TelephoneFacsimileEmail, Checkhereifnewaddress, and FormEOIRRevDec box.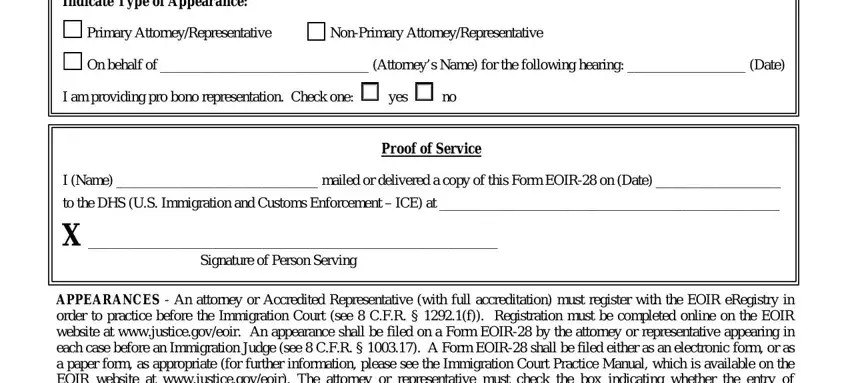 The IndicateTypeofAppearance, ProofofService, and SignatureofPersonServing area could be used to identify the rights and responsibilities of both parties.

End up by taking a look at these sections and filling them out as required: FormEOIRRevDec.

Step 3: Choose the Done button to be sure that your finalized file can be transferred to every electronic device you select or forwarded to an email you indicate.
Step 4: It may be more convenient to have duplicates of the file. You can be sure that we won't distribute or check out your particulars.