Very few things are easier than filling out documents applying the PDF editor. There isn't much you should do to change the mva emissions maryland form - merely abide by these steps in the following order:
Step 1: To get going, hit the orange button "Get Form Now".
Step 2: The file editing page is presently open. You can add text or enhance present content.
The next segments are going to make up the PDF file: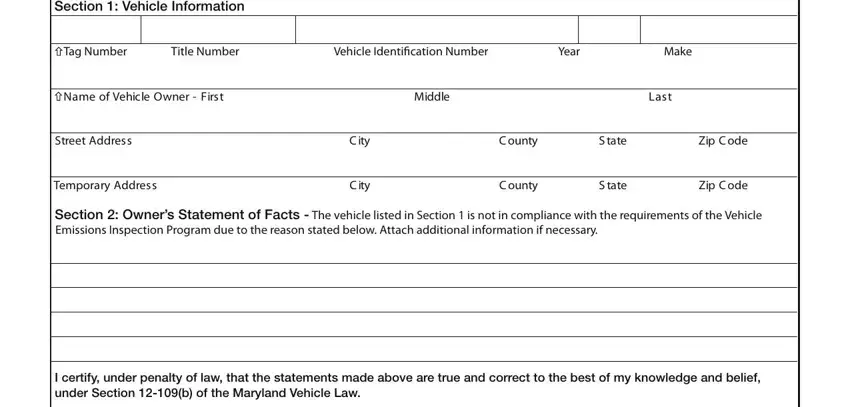 Please submit your information within the segment erutangiS, rebmuN enohpeleT, etaD, Section Repair Facility Statement, Repair Facility Name, Address, Phone Number, I certify under penalty of law, Repair Facility Manager, Date, Section OutofState Verification, I certify that the vehicle, ytnuoCytiC, erutangiS slaiciffO, and etatS.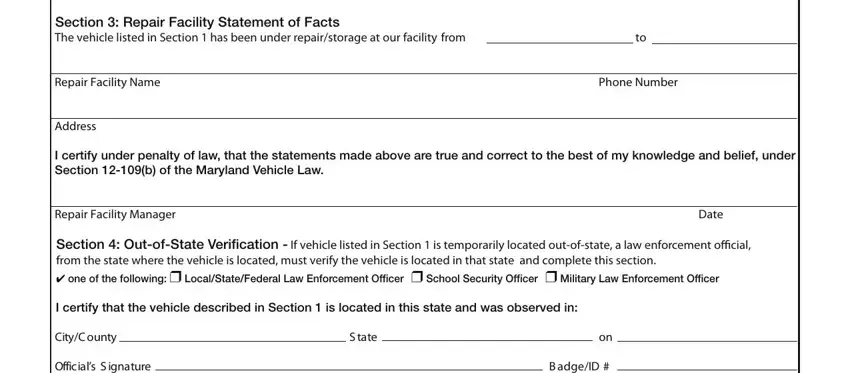 Put together the valuable information in the erutangiS slaiciffO, esaB yratiliMloohcSycnegA, DIegdaB, enohpeleT, For more information please call, and For more information please call part.

Step 3: Click "Done". You can now upload your PDF form.
Step 4: You could make copies of your document torefrain from all upcoming complications. Don't get worried, we cannot reveal or check your information.