Only a few things are simpler than managing documentation making use of our PDF editor. There isn't much for you to do to modify the california child full custody form file - just simply follow these steps in the next order:
Step 1: The initial step requires you to select the orange "Get Form Now" button.
Step 2: Once you have entered the california child full custody form editing page you can discover all the options you may conduct concerning your template from the upper menu.
Prepare the california child full custody form PDF by providing the details required for each section.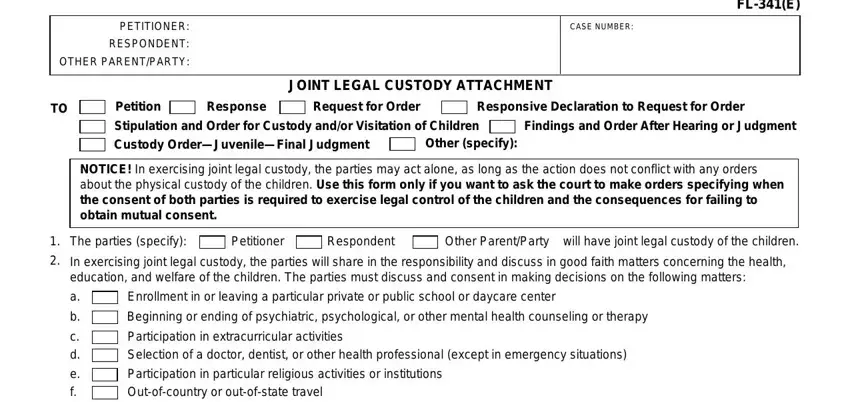 In the area Other, consequences, specify respondent, petitioner, Healthcare, notification, a and Other, specify provide the particulars that the platform requests you to do.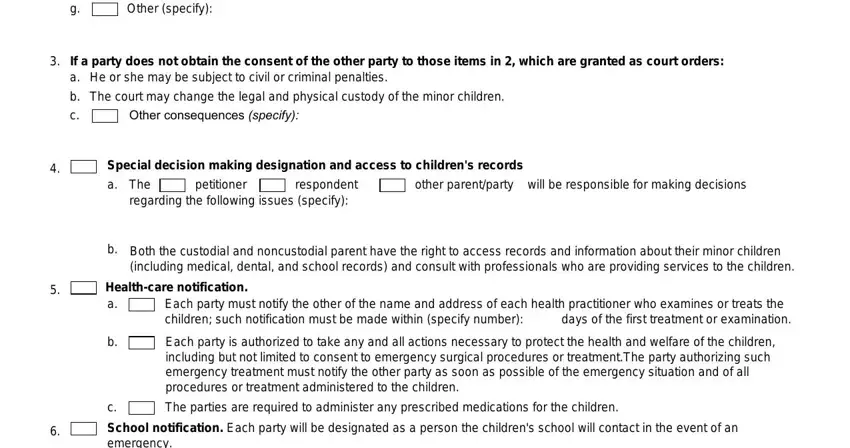 The system will request for more details as a way to automatically complete the area .

Step 3: As soon as you click the Done button, the completed document is easily transferable to all of your devices. Alternatively, you can easily send it by means of mail.
Step 4: It could be more convenient to maintain copies of your form. You can rest easy that we are not going to reveal or check out your particulars.