You'll be able to prepare Form Il 532 2865 without difficulty with our PDFinity® editor. To have our tool on the cutting edge of efficiency, we work to adopt user-driven features and improvements on a regular basis. We are always looking for feedback - help us with reshaping PDF editing. Starting is effortless! Everything you should do is take these easy steps directly below:
Step 1: Click the "Get Form" button in the top area of this webpage to get into our PDF tool.
Step 2: This editor provides the capability to change nearly all PDF files in a variety of ways. Transform it by adding customized text, adjust what is originally in the file, and add a signature - all at your convenience!
This form will need some specific details; in order to guarantee correctness, please be sure to consider the suggestions hereunder:
1. Complete the Form Il 532 2865 with a number of major blanks. Gather all of the required information and be sure absolutely nothing is forgotten!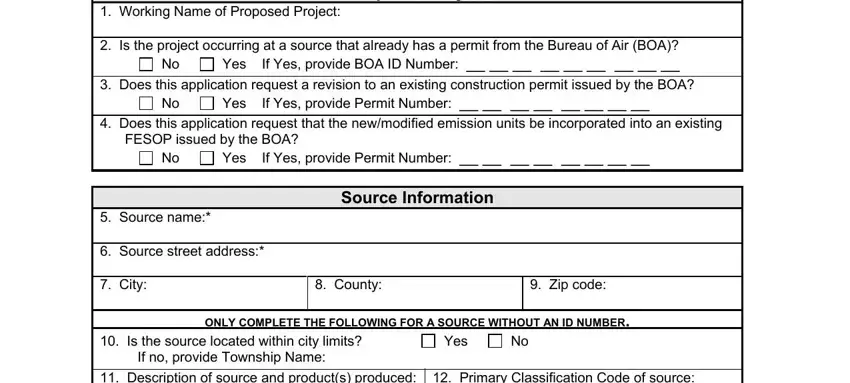 2. Your next step would be to fill in these particular blank fields: Description of source and, SIC or NAICS, Latitude DDMMSSSSSS, Longitude DDMMSSSSSS, If this information different, Applicant Information, Who is the applicant Owner, Operator, All correspondence to check one, Source Attention name andor title, Owner, Operator, This Agency is authorized to, Printed on Recycled Paper, and Page of.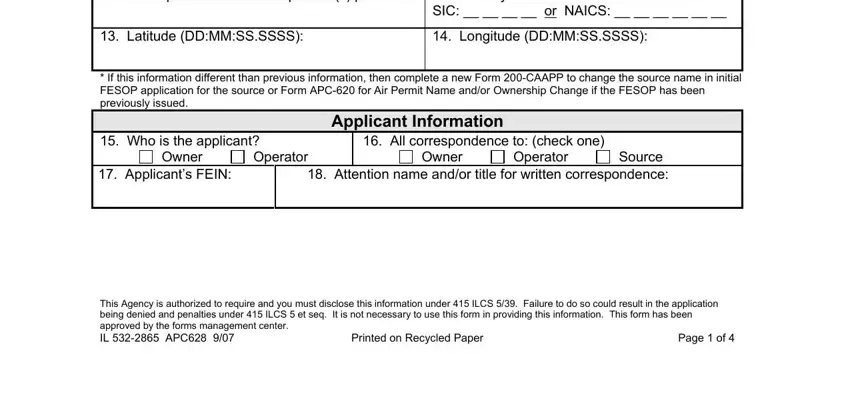 3. The following segment is mostly about Name, Address, Owner Information, City, State, Zip code, If this information different, Operator Information If Different, Name, Address, City, State, Zip code, If this information different, and Preferred technical contact check - type in each of these empty form fields.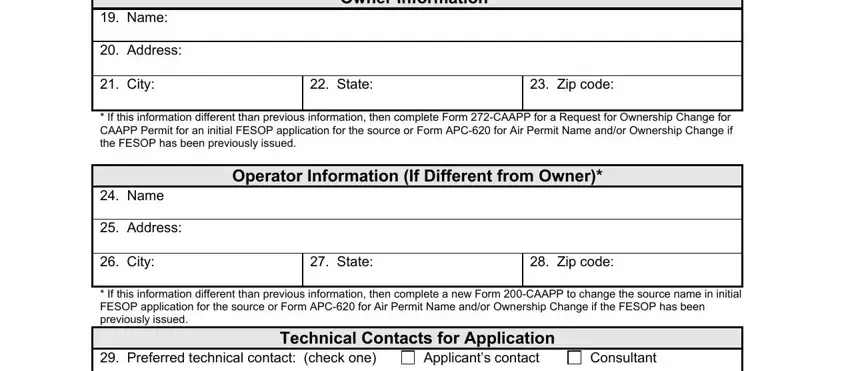 4. The following subsection requires your involvement in the following places: Applicants technical contact, Contact persons telephone number, Contact persons email address, Applicants consultant for, Consultants telephone number, Consultants email address, Review Of Contents of the, Is the emission unit covered by, constructed If yes provide the, Note The Illinois EPA is unable to, project, Does the application contain a, the emission units and air, Does the application include, and Yes. Be sure you provide all of the needed info to move forward.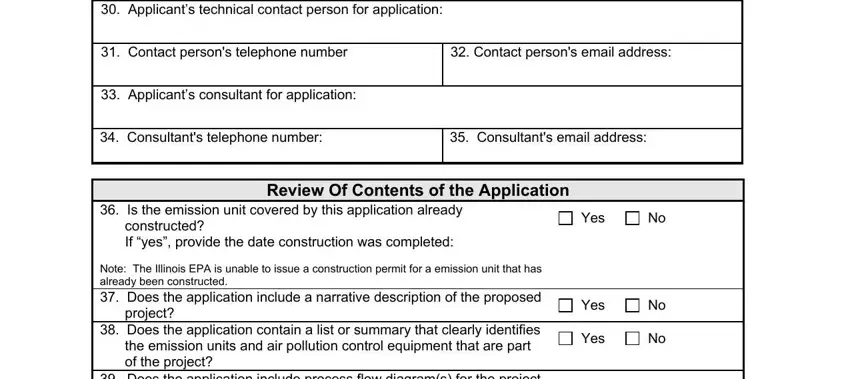 5. Since you draw near to the conclusion of this document, you'll notice a few more requirements that should be fulfilled. In particular, Does the application include, showing new and modified emission, If the project is at a source, permit from the BOA does the, Yes, Yes, IL APC, Printed on Recycled Paper, and Page of must all be filled in.

Be very careful when completing Printed on Recycled Paper and If the project is at a source, as this is where most users make mistakes.
Step 3: As soon as you've glanced through the information you given, click on "Done" to conclude your form at FormsPal. Right after getting afree trial account at FormsPal, you'll be able to download Form Il 532 2865 or email it without delay. The PDF file will also be readily available through your personal account with all your adjustments. When you use FormsPal, you can certainly complete documents without worrying about data incidents or data entries being shared. Our protected system ensures that your personal details are kept safe.