You could work with medicaid application il printable easily using our online PDF editor. We at FormsPal are dedicated to providing you with the best possible experience with our editor by constantly introducing new features and improvements. With all of these improvements, using our tool gets easier than ever before! Here's what you would want to do to begin:
Step 1: Hit the "Get Form" button at the top of this page to open our tool.
Step 2: This editor allows you to work with your PDF form in various ways. Change it by adding your own text, adjust original content, and put in a signature - all doable within a few minutes!
It will be an easy task to complete the form with this practical tutorial! This is what you need to do:
1. Complete the medicaid application il printable with a group of necessary fields. Note all of the information you need and be sure there's nothing omitted!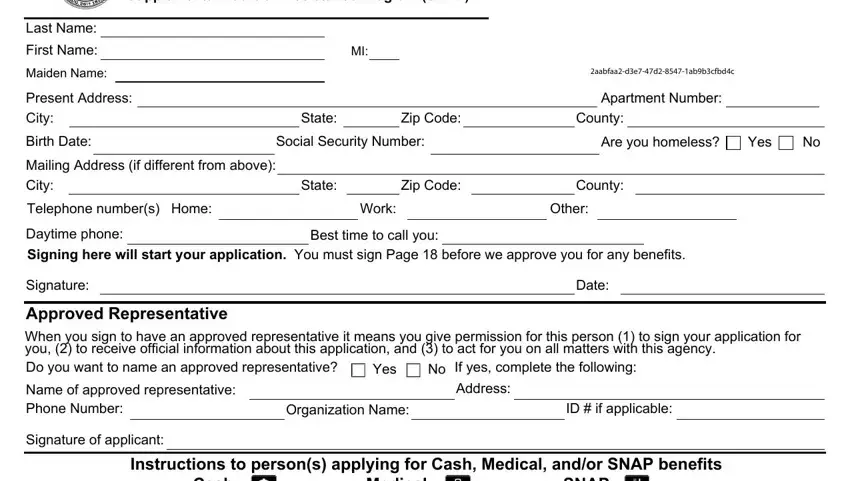 2. Soon after completing the last step, head on to the subsequent part and fill in the necessary details in all these fields - If you or any other persons are, Yes, Name, Age, Arrival Date in the United States, Registration documentnumber, If there are persons who are not, Name Last First MI, Name Last First MI, General Household Questions, Are you or is anyone who lives, No Disabled, Yes, Yes, and Yes.
3. Your next part is usually straightforward - fill out every one of the fields in Does anyone applying live in a, Yes, If yes who, Name of facility, Does anyone in your household, Yes, Yes, If yes name of person, Is anyone in your household age, Yes, If yes name of person, Language Preference, Does the adult member of your, Yes, and If no please list your preferred to complete this segment.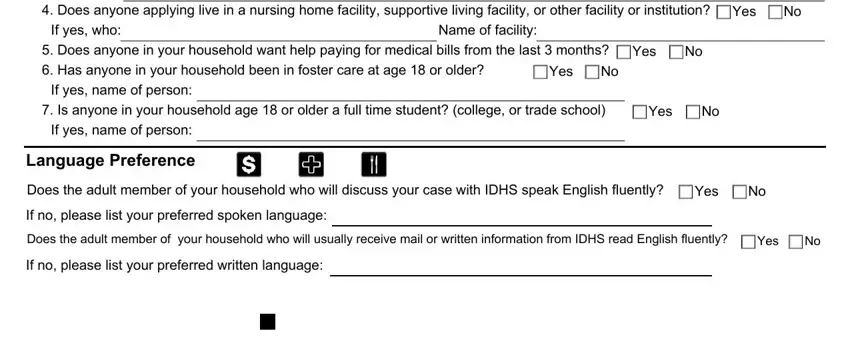 4. All set to fill out the next part! In this case you've got all of these Household Composition, How many people live with you, aabfaadedabbcfbdc, Complete the following for, Person, First, Mark the box for the program this, SNAP, Medical, Cash, MI Last, Suffix, Former Name if any, Relationship to you, and SELF fields to do.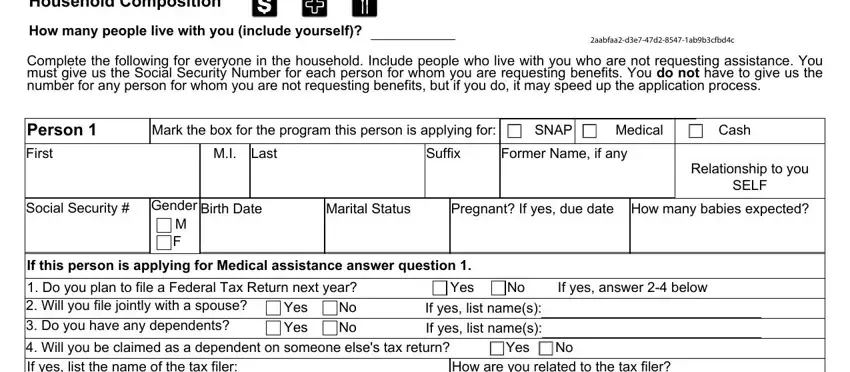 Be really mindful while completing SNAP and MI Last, because this is where a lot of people make some mistakes.
5. This last point to submit this form is essential. Ensure to fill in the displayed fields, including The following two questions are, Is this person Hispanic or Latino, Yes, What is your race Select one or, American IndianAlaskan Native, Asian, Black or African American, Native Hawaiian or Other Pacific, White, Person, First, Mark the box for the program this, SNAP, Medical, and Cash, before using the pdf. Otherwise, it could result in an incomplete and potentially incorrect document!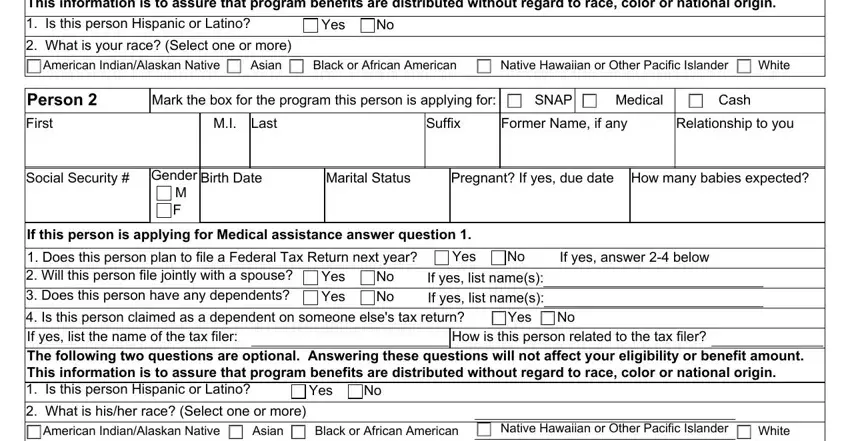 Step 3: Right after going through your filled out blanks, click "Done" and you are good to go! Create a free trial account at FormsPal and get immediate access to medicaid application il printable - with all transformations saved and accessible from your personal account. FormsPal provides secure document completion devoid of personal information recording or any type of sharing. Rest assured that your details are safe here!