Filling in how to illinois application business is a snap. Our team designed our tool to really make it simple to use and allow you to complete any form online. Here are a few steps you will want to follow:
Step 1: First, click the orange button "Get Form Now".
Step 2: Now it's easy to alter your how to illinois application business. This multifunctional toolbar permits you to include, erase, transform, and highlight content or perform similar commands.
Please provide the following information to create the how to illinois application business PDF: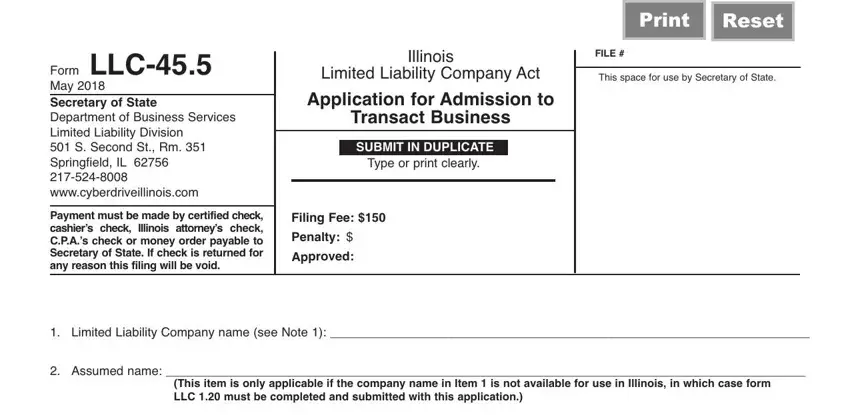 Enter the appropriate information in Jurisdictionoforganization, Dateoforganization, Suite, Number, Street, CityState, Registeredagent, MiddleName, LastName, FirstName, ZIP, Suite, ZIP, Registeredoffice, and Street segment.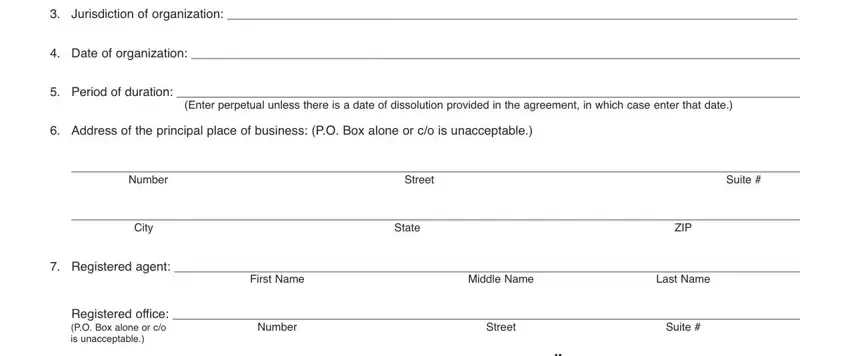 Write down all details you may need in the area continuedonback.

The area needs to be applied to put down the rights or obligations of both parties.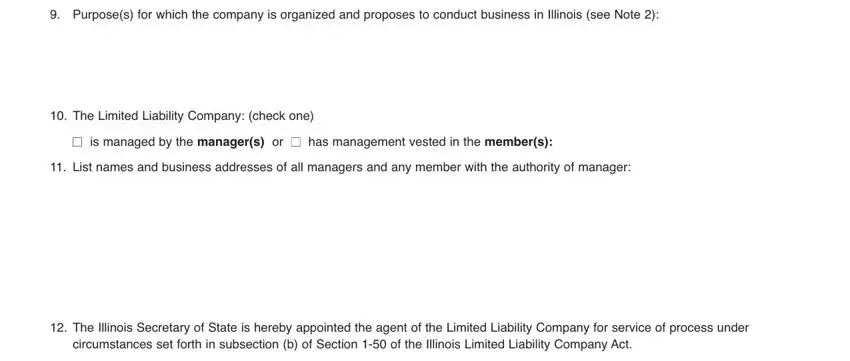 End by checking the following sections and writing the proper data: Dated, MonthDayYear, Signature, NameandTitletypeorprint, and statenameofcompanyorentity.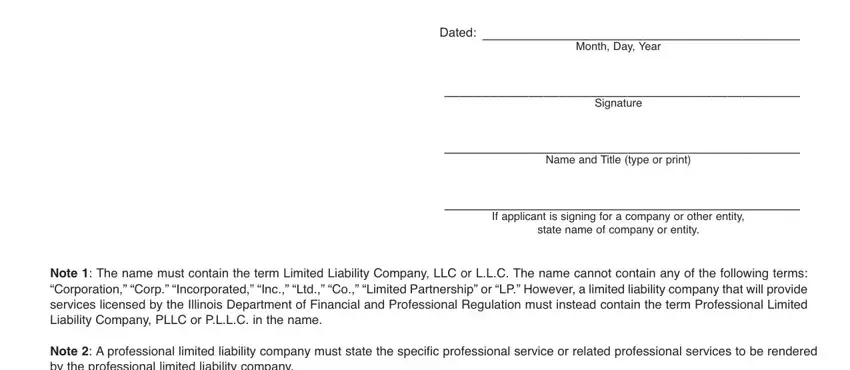 Step 3: If you are done, select the "Done" button to export the PDF file.
Step 4: You can generate duplicates of your file toremain away from all of the possible worries. Don't be concerned, we cannot publish or watch your data.