It's super easy to fill in the first report of injury form illinois. Our PDF editor was built to be easy-to-use and let you prepare any document easily. These are the actions to go through:
Step 1: Hit the button "Get form here" to get into it.
Step 2: As you access our first report of injury form illinois editing page, you will find all of the actions it is possible to take with regards to your file within the upper menu.
Make sure you provide the following details to prepare the first report of injury form illinois PDF:
Complete the Date, and, time, of, accident section using the particulars requested by the program.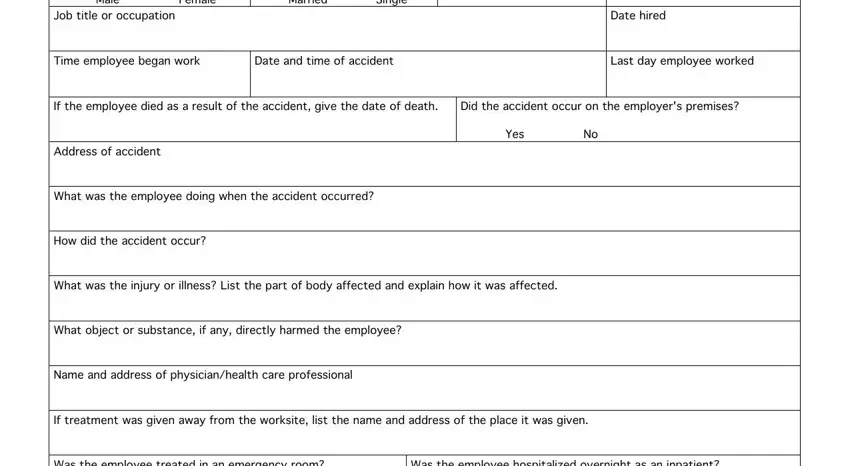 Note the vital information in Email, address and Signature segment.

Step 3: Press "Done". It's now possible to upload your PDF file.
Step 4: Generate a copy of each separate file. It will save you some time and make it easier to stay away from misunderstandings as time goes on. By the way, your information won't be used or analyzed by us.