The PDF editor was designed to be so simple as it can be. Since you comply with the following steps, the procedure for creating the 2012 form is going to be easy.
Step 1: Click the button "Get Form Here".
Step 2: Now you may enhance your 2012. You may use our multifunctional toolbar to include, remove, and change the text of the form.
The PDF form you are about to complete will consist of the following segments: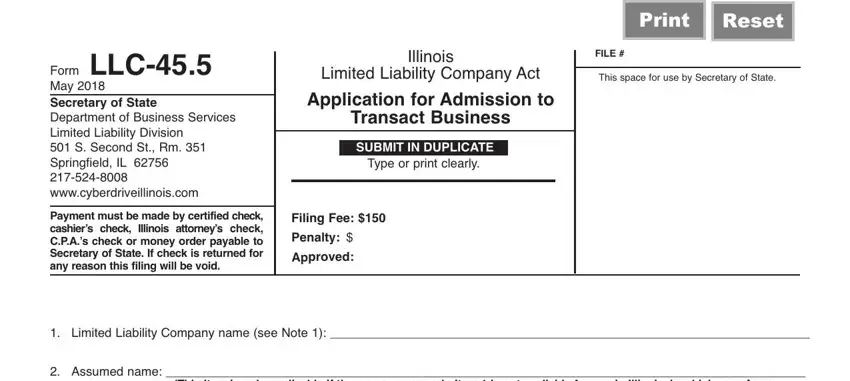 Type in the requested information in the section This item is only applicable if, Jurisdiction of organization, Date of organization, Period of duration, Enter perpetual unless there is a, Address of the principal place of, Number, Street, Suite, City State, ZIP, Registered agent, First Name, Middle Name, and Last Name.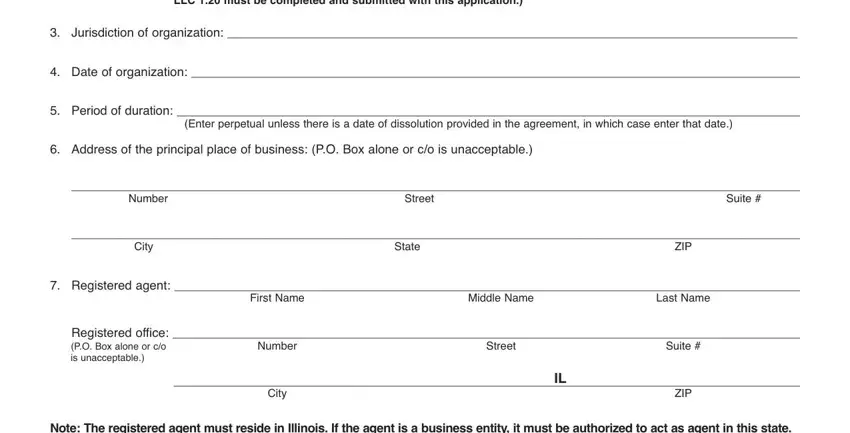 Note down the valuable particulars since you are within the Note The registered agent must, If applicable date on which, continued on back, and Printed by authority of the State section.

The Purposes for which the company is, The Limited Liability Company, is managed by the managers or, has management vested in the, List names and business addresses, The Illinois Secretary of State, and This application is accompanied section allows you to indicate the rights and responsibilities of each side.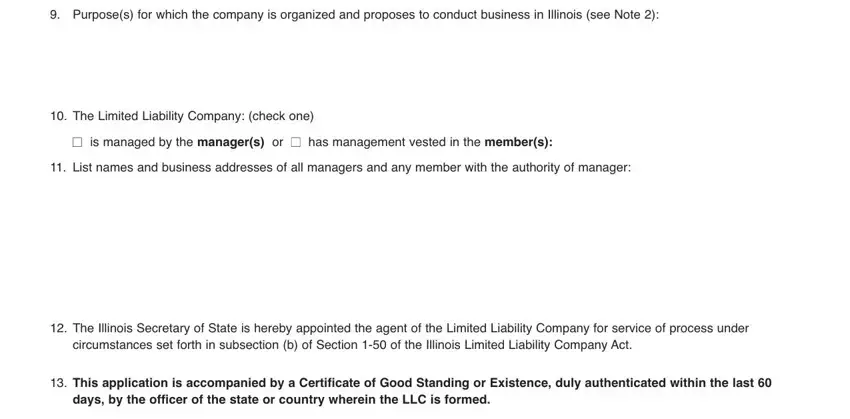 Look at the sections Dated, Month Day Year, Signature, Name and Title type or print, If applicant is signing for a, Note The name must contain the, and Note A professional limited and next fill them out.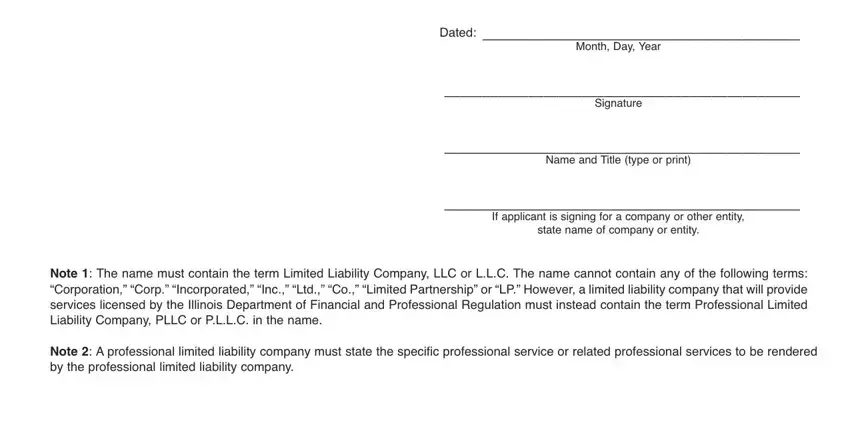 Step 3: Click "Done". Now you can export the PDF form.
Step 4: Generate copies of your form. This should save you from possible future issues. We cannot look at or reveal your information, thus be sure it is safe.