The procedure of filling in the Form Mdc1 is actually quick. We made sure our PDF tool is easy to understand and helps fill out any PDF in a short time. Explore a couple of steps you'll have to follow:
Step 1: Select the button "Get Form Here" on the site and press it.
Step 2: So you should be on your document edit page. You'll be able to add, change, highlight, check, cross, include or remove areas or words.
Provide the information requested by the platform to complete the file.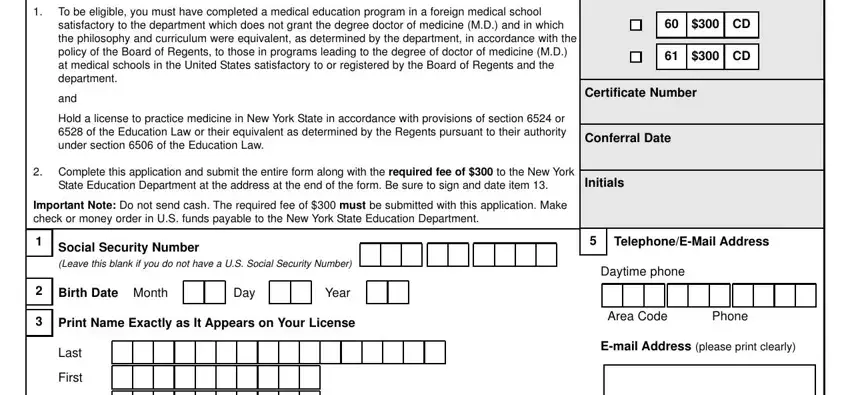 Write the requested details in the Mailing Address You must notify, Line, Line, Line, City, State Country Province, Zip Code, Name of degree granting, Degree granted Date granted, Address, mo day yr, City StateProvince Country, New York State medical license, mo day yr, and New York State limited medical box.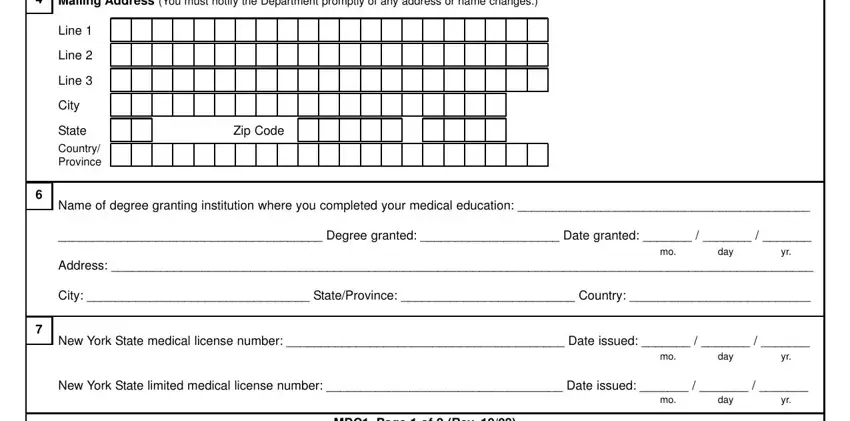 Note any particulars you need inside the field Since you last registered have, felony or misdemeanor in any court, Since you last registered are, cid Yes cid No, cid Yes cid No, Since you last registered are, Since you last registered has, privileges or have you voluntarily, NOTE If you answer Yes to any, ATTESTATION, I certify that the statements made, Signature, and Date.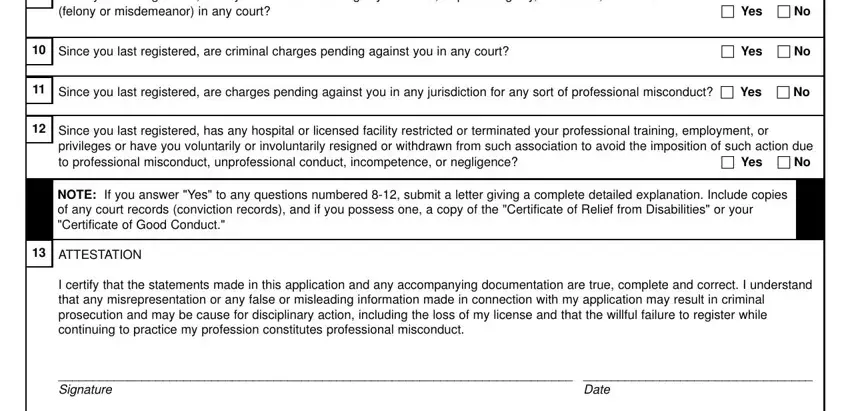 Describe the rights and responsibilities of the sides in the space Date of Photo, Mail this form and the required, and MDC Page of Rev.

Step 3: Press the Done button to save your document. Then it is readily available for upload to your electronic device.
Step 4: Be sure to stay away from forthcoming challenges by generating a minimum of a pair of duplicates of the document.