Submitting documents with our PDF editor is simpler compared to anything. To update form eval navy the form, there is nothing you should do - merely continue with the actions listed below:
Step 1: Choose the "Get Form Here" button.
Step 2: You will discover all of the options which you can take on the template after you have accessed the form eval navy editing page.
Get the form eval navy PDF and enter the information for each area: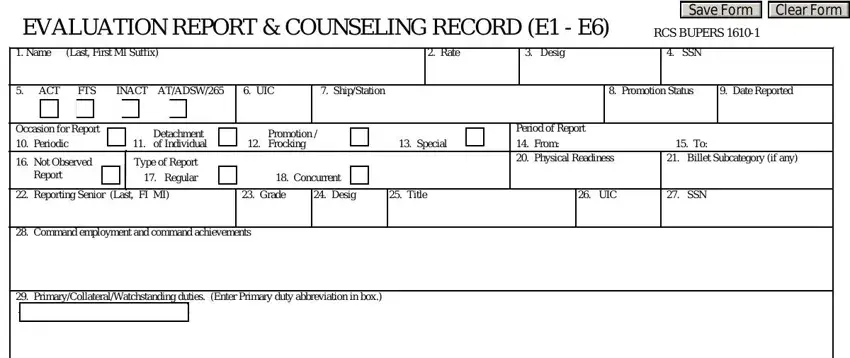 Step 3: Click the Done button to be sure that your finished file can be transferred to each device you want or delivered to an email you indicate.
Step 4: You will need to generate as many copies of your file as you can to prevent future issues.