Completing Ev is easy. Our experts developed our PDF tool to make it simple to use and assist you to prepare any form online. Listed below are steps that you should go through:
Step 1: Choose the "Get Form Here" button.
Step 2: Now, you can start editing your Ev. Our multifunctional toolbar is available to you - add, erase, modify, highlight, and carry out similar commands with the text in the file.
Provide the essential details in each one section to fill out the PDF Ev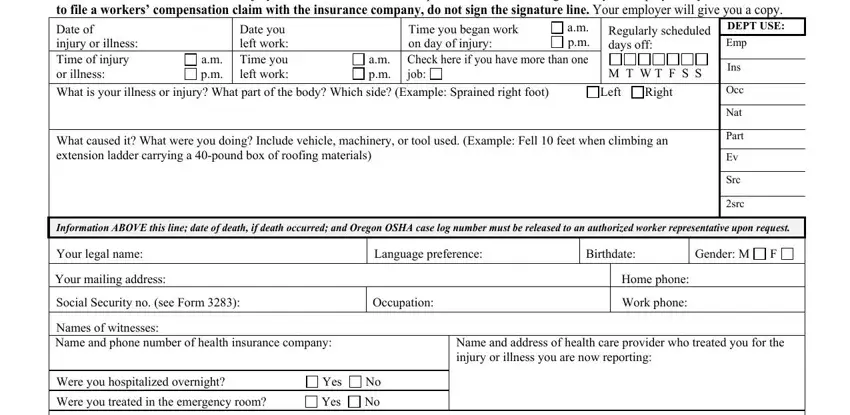 Note the required data in the section Were, you, hospitalized, overnight Yes, Were, you, treated, in, the, emergency, room Yes, Completed, by, please, print Date, Employer, Employer, legal, business, name Address, where, event, occurred Phone, FEIN, Client, FEIN Insurance, policy, no ZIP, and Yes.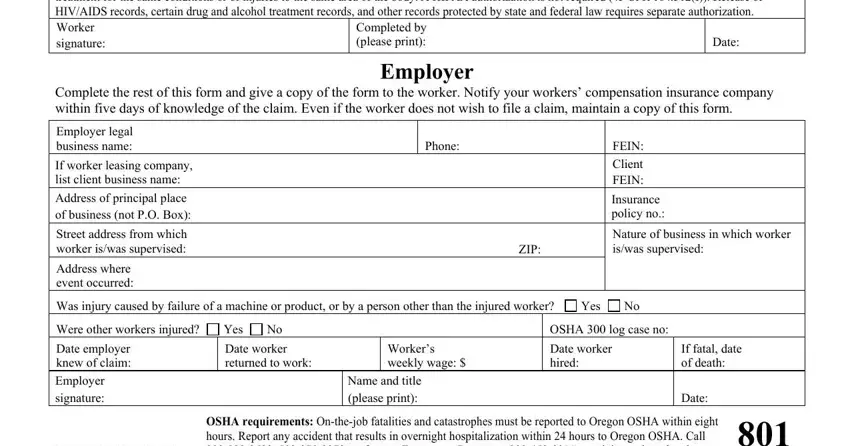 The application will ask you for information to instantly fill out the field Date, employer, knew, of, claim Employer, signature Date, worker, returned, to, work Workers, weekly, wage Date, worker, hired If, fatal, date, of, death Name, and, title, please, print Date, and D, CBS, WCD, WEB

Step 3: When you have hit the Done button, your file will be available for export to any electronic device or email you identify.
Step 4: Ensure you keep away from upcoming difficulties by having minimally 2 copies of your form.