It is very easy to complete the fillable form online fr y10 empty lines. Our software makes it pretty much effortless to complete any specific form. Down the page are the basic four steps you need to consider:
Step 1: Discover the button "Get Form Here" and hit it.
Step 2: Once you've accessed the fillable form online fr y10 editing page you can find the whole set of options you'll be able to use concerning your file in the upper menu.
Fill out the fillable form online fr y10 PDF by entering the content necessary for every single part.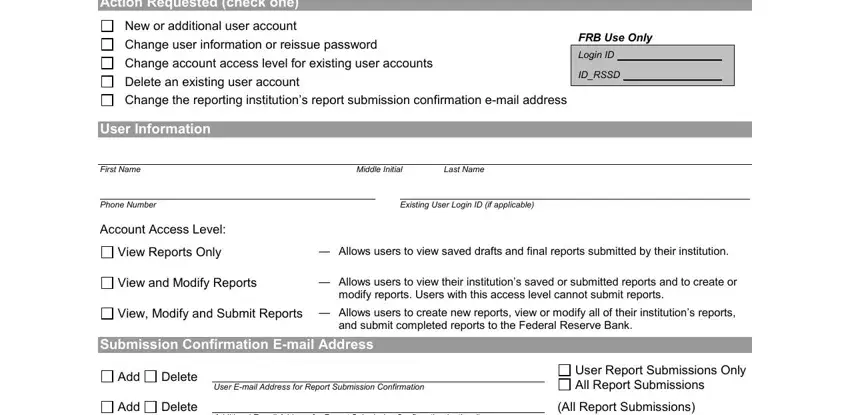 Type in the necessary data in the area Add, Delete, Additional Email Address for, Additional Email Address for, Reporting Institutions Name and, All Report Submissions, Legal Name, Street Address, City, Reporting Institutions Authorized, For a new or additional user, StateProvinceCountry, ZipPostal Code, I am an authorized officer of the, and For all other requested actions.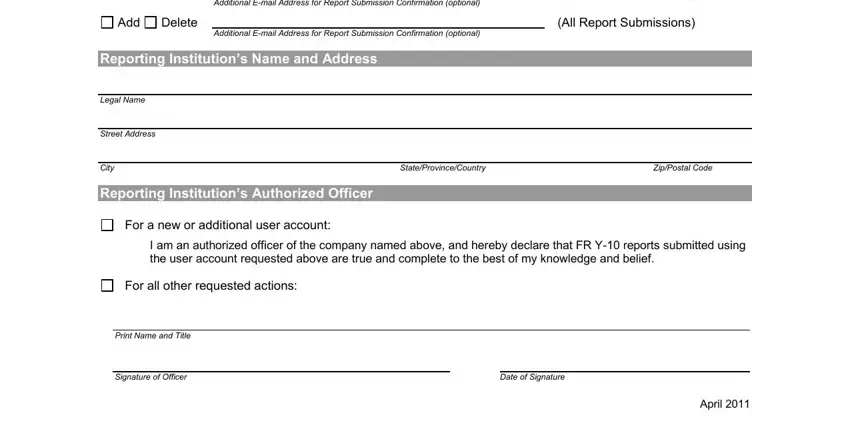 Step 3: Choose the "Done" button. At that moment, it is possible to export the PDF file - download it to your device or send it by means of electronic mail.
Step 4: Generate copies of your file. This would protect you from upcoming challenges. We cannot check or disclose your information, so you can be confident it will be safe.