Our skilled web developers have worked together to develop the PDF editor that you're going to go with. This specific app allows you to obtain gfe forms instantly and efficiently. This is certainly everything you should conduct.
Step 1: The first step will be to select the orange "Get Form Now" button.
Step 2: Now you will be within the document edit page. You can include, alter, highlight, check, cross, insert or remove fields or phrases.
The following areas are within the PDF document you'll be creating.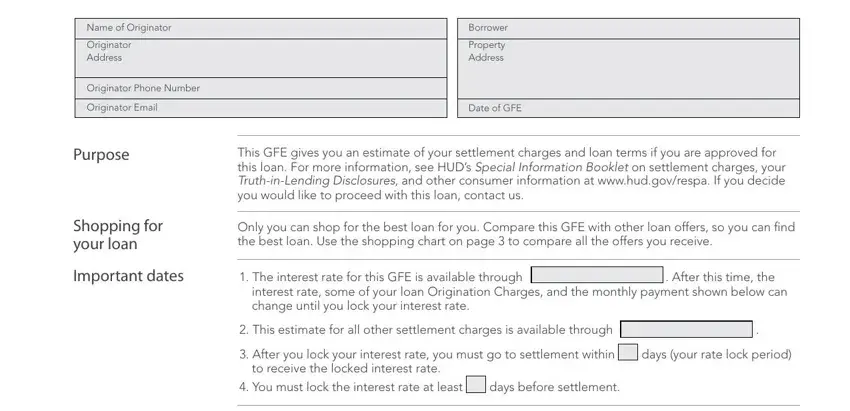 Make sure you note the essential information in the Canyourinterestraterise, Doesyourloanhaveaprepaymentpenalty, permonth, cNocYesitcanrisetoamaximumof, penaltyis, Escrowaccountinformation, Doesyourloanhaveaballoonpayment, Summaryofyoursettlementcharges, TotalEstimatedSettlementCharges, and GoodFaithEstimateHUDGFE area.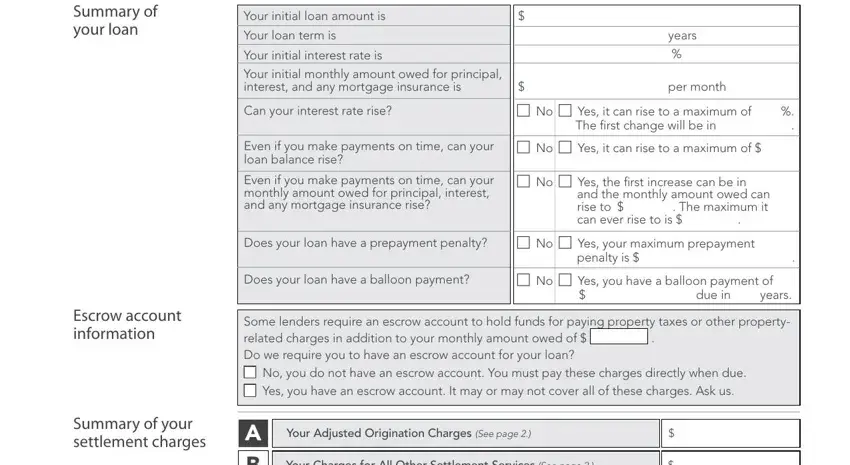 In the YourAdjustedOriginationCharges, Ouroriginationcharge, OuroriginationchargeSeeitemabove, isincludedin, cYoureceiveacreditof, forthisinterestrateof, cYoupayachargeof, forthisinterestrateof, YourAdjustedOriginationCharges, Requiredservicesthatweselect, and Charge part, focus on the important details.

The Requiredservicesthatyoucanshopfor, Charge, Governmentrecordingcharges, Initialdepositforyourescrowaccount, and Dailyinterestcharges segment allows you to identify the rights and obligations of both parties.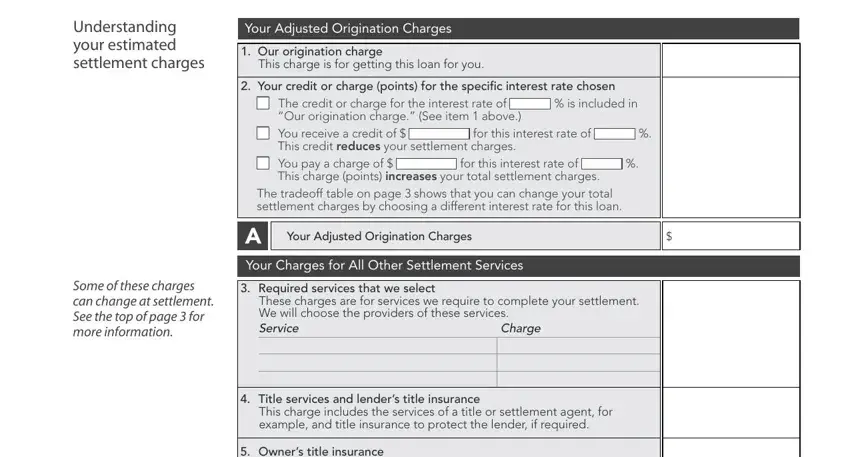 Finalize the template by checking the next sections: Charge, TotalEstimatedSettlementCharges, and GoodFaithEstimateHUDGFE.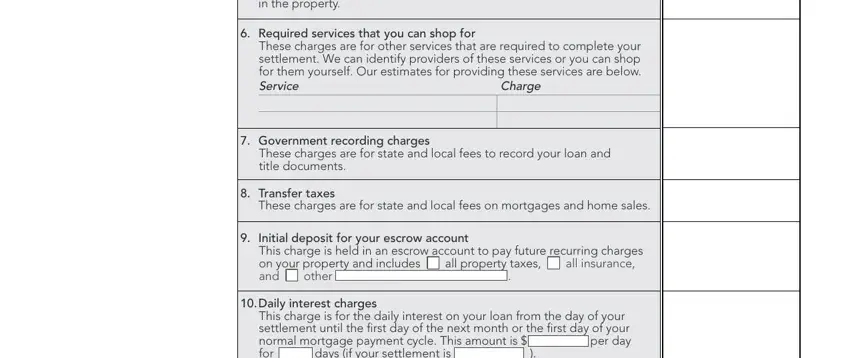 Step 3: Click the Done button to save the file. At this point it is at your disposal for export to your gadget.
Step 4: In order to avoid any type of issues in the long run, try to have no less than a few duplicates of your file.