It is possible to prepare the 1836a hhsc form with our PDF editor. These steps may help you easily prepare your document.
Step 1: Search for the button "Get Form Here" on this website and hit it.
Step 2: Once you have entered the 1836a hhsc editing page you can discover each of the actions you may conduct regarding your file from the upper menu.
Fill in the 1836a hhsc PDF and provide the details for every single section: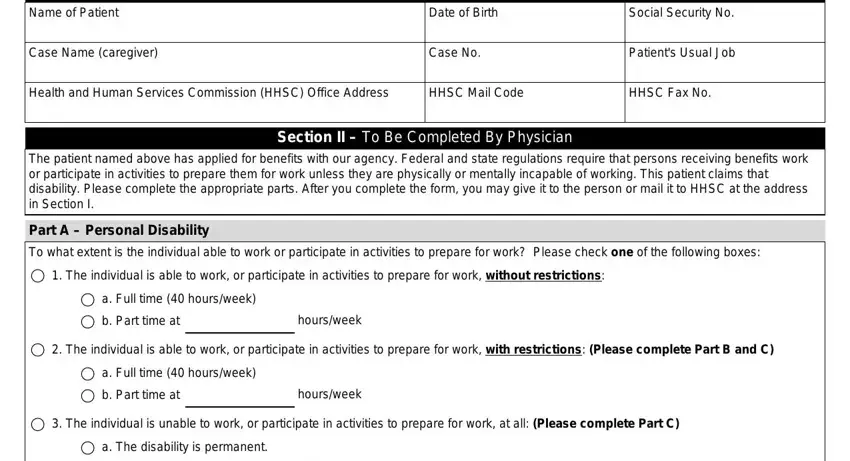 The application will require you to complete the b The disability is not permanent, c The disability is not permanent, Part B Activity Restrictions, What can this individual do now, Maximum Hours per Workday, Other, Sitting, Standing, Walking, Climbing stairsladders, KneelingSquatting, BendingStooping, PushingPulling, Keyboarding, and LiftingCarrying field.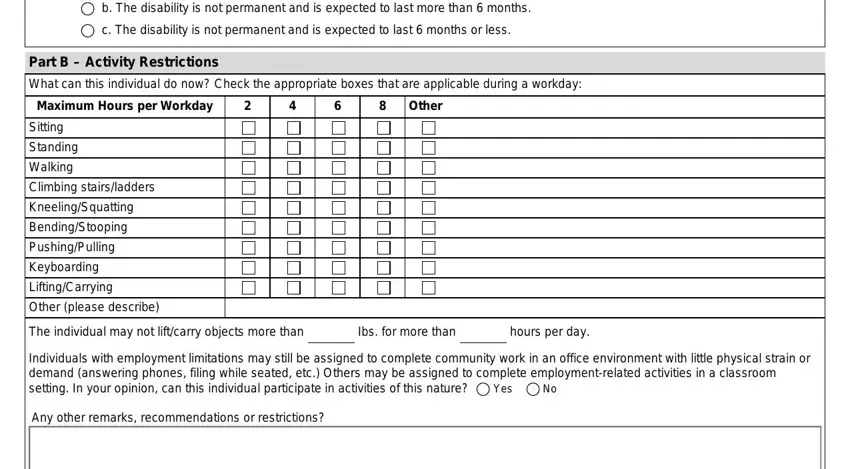 In the Primary Disabling Diagnosis, Comments, Secondary Disabling Diagnosis, Name of Physician please type or, Signature Physician, Date, Physicians License No, Office Address Street or PO Box, Area Code and Phone No, Section III To Be Completed By, Authorization to Release Medical, Patients Name, HHSC is requesting verification of, I authorize, and to complete Form HA Medical part, point out the crucial details.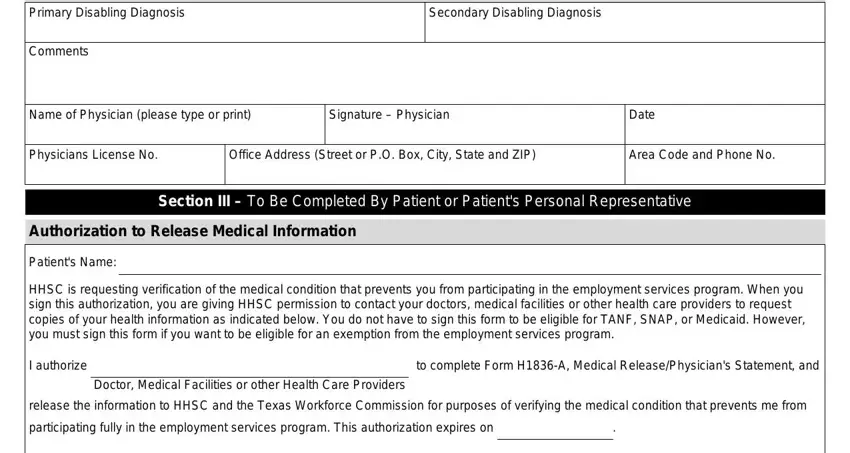 As part of part If you are signing for the client, Note If the person requesting the, Witness, Witness, Notice to Client, Date, Date, HHSC as receiver of this, and You can withdraw permission you, state the rights and obligations.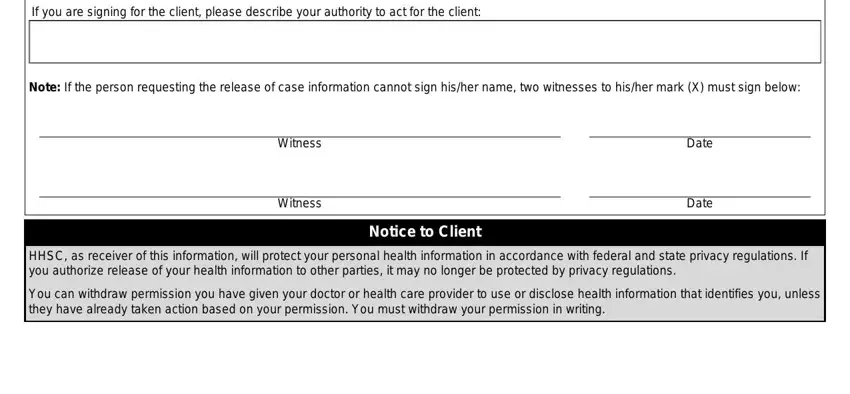 Step 3: As you select the Done button, your prepared file can be simply transferred to any kind of your gadgets or to email stated by you.
Step 4: You could make copies of your file toavoid any kind of possible future troubles. Don't worry, we don't disclose or monitor your data.