It is a piece of cake to fill out the az guardianship forms. Our software was created to be help you fill out any PDF quickly. These are the four actions to go through:
Step 1: Click the orange "Get Form Now" button on the web page.
Step 2: You can see each of the actions that it's possible to use on your document when you have entered the az guardianship forms editing page.
To fill in the template, provide the information the program will request you to for each of the next segments:

You need to type in the required details in the Page, of and JG, Th area.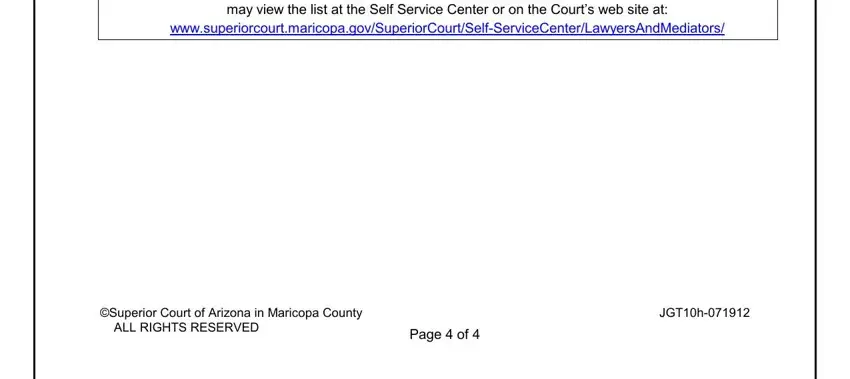 Write the required information while you're on the Self, or Attorney, for For, Clerks, Use, Only SUPERIOR, COURT, OF, ARIZONA IN, MARICOPA, COUNTY, JUVENILE, COURT In, the, matter, of, Guardianship, of, A, Minor Female, Male, Case, Number, JG JUVENILE, GUARDIANSHIP INFORMATION, SHEET PETITIONER, and CO, PETITIONER box.
The field Dateofbirth, of, Minors, Month, Day, Year Yes, If, yes, please, specify, country YES, and YES will be where you put both parties, ' rights and obligations.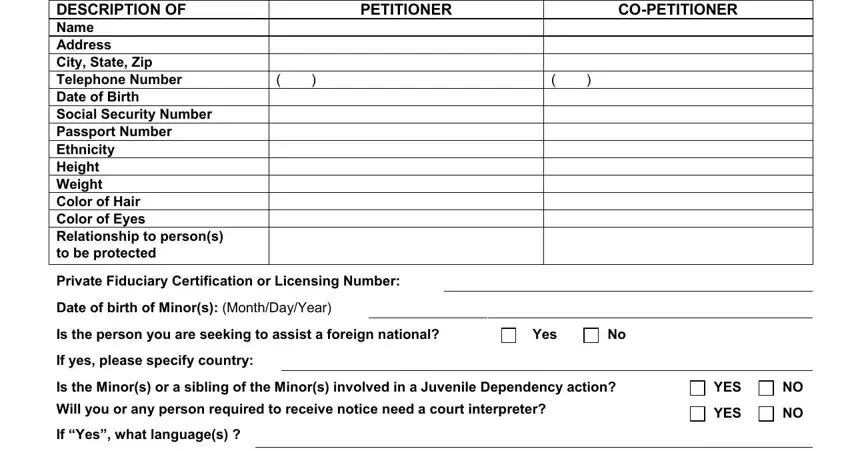 End up by analyzing these areas and filling them in as required: YES, If, Yes, what, languages Page, of and JGf.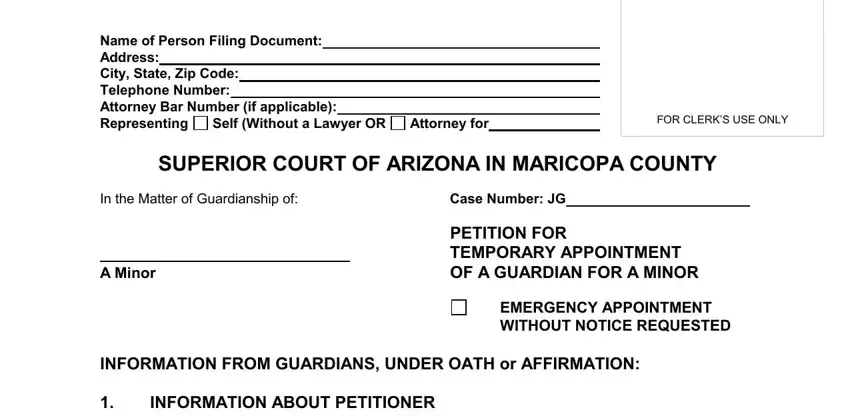 Step 3: Hit "Done". It's now possible to upload your PDF form.
Step 4: To prevent any sort of risks in the long run, be sure to get up to a couple of copies of your document.