This PDF editor allows you to fill in documents. It's not necessary to perform much to edit hazmat bill of lading files. Merely use the next actions.
Step 1: On the following webpage, hit the orange "Get form now" button.
Step 2: Now you are on the file editing page. You can edit, add text, highlight certain words or phrases, put crosses or checks, and include images.
If you want to create the ha, zm, at bol PDF, provide the information for each of the parts: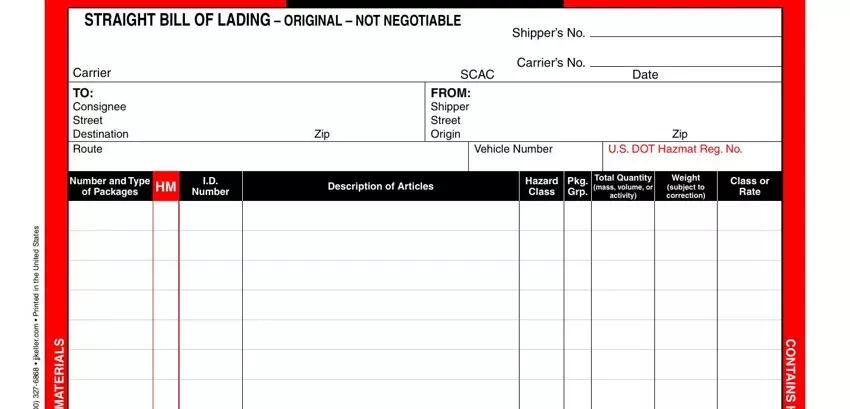 Add the necessary data in the jj, AS, U han, eeN SET, A, COSS, ARE, LLE, K hg, iry, po, C SL, ARE, TAMS, U, ODRA, ZAH, S, NAT, NOC CONT, AN, S, HAZARDOUS, MATER, ALS Zip, State, COD, AMT TOTAL, CHARGES Signature, of, Consign, or and Per section.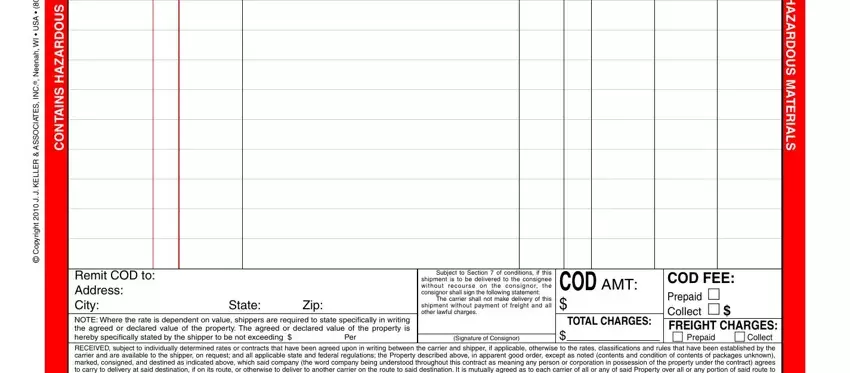 In the PLACARDS, SUPPLIED, DRIVERS, SIGNATURE BY, SHIPPER, BY, CARRIER PLACARDS, REQUIRED SHIPPER, PER, EMERGENCY, RESPONSE, TELEPHONE, NUMBER BL, CORe, v DATE, CARRIER, PER, DATE, and CONTAINS, HAZARDOUS, MATERIALS box, highlight the necessary details.

Step 3: As soon as you are done, hit the "Done" button to upload your PDF document.
Step 4: To prevent any sort of difficulties in the long run, try to create at least a few copies of your form.