It is easy to fill out the eeo form get. Our PDF editor was made to be allow you to prepare any PDF easily. These are the basic steps to go through:
Step 1: Hit the orange button "Get Form Here" on the page.
Step 2: The document editing page is presently available. You can add text or manage current information.
Type in the requested information in each area to complete the PDF eeo form get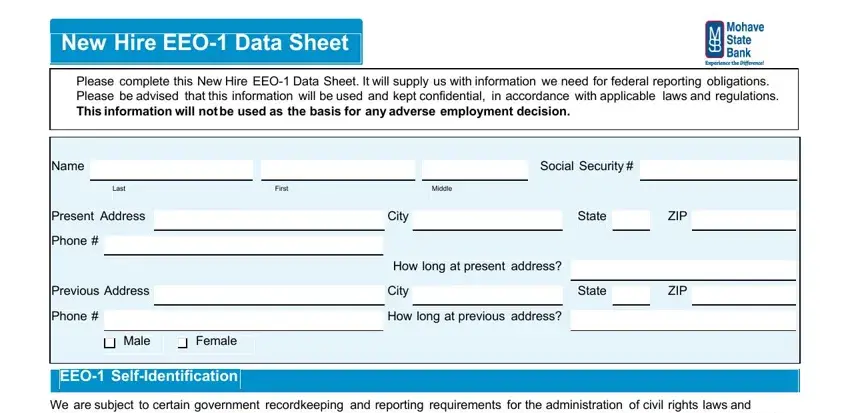 Fill in the section with the particulars asked by the platform.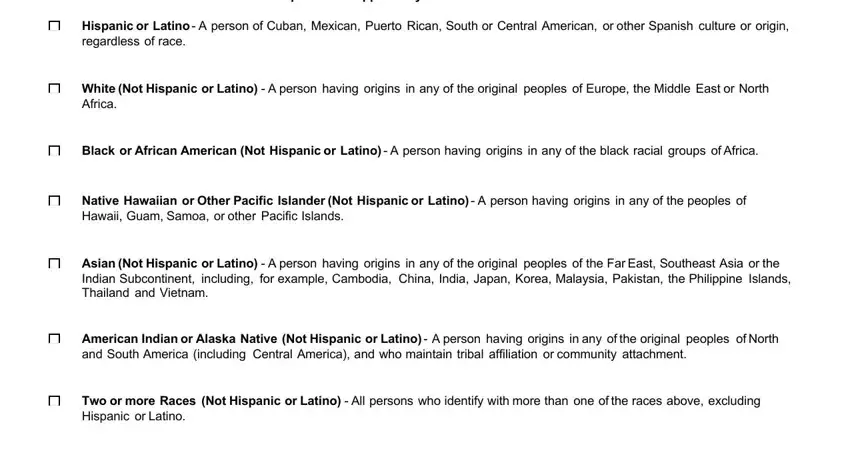 Write down the essential particulars in EmployeeSignature, Date, ToBeCompletedByEmployers, AdministrativeSupportWorkers, FirstMidLevelOfficialsandManagers, Professionals, Technicians, SalesWorkers, Notes, CraftWorkers, Operatives, LaborersandHelpers, and ServiceWorkers segment.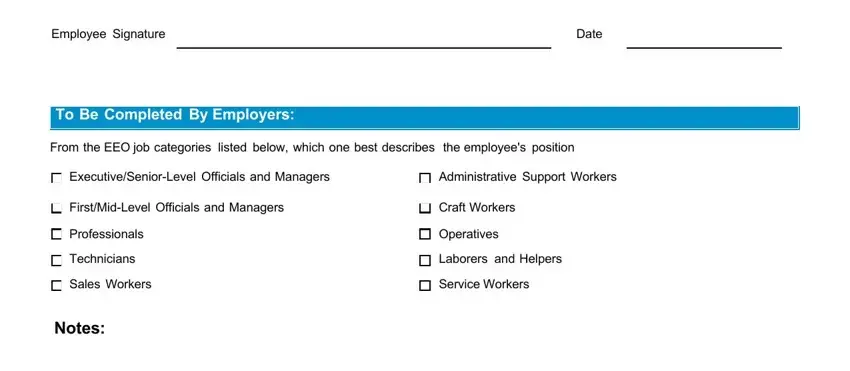 The Completedby, and Date section will be applied to write down the rights or obligations of both parties.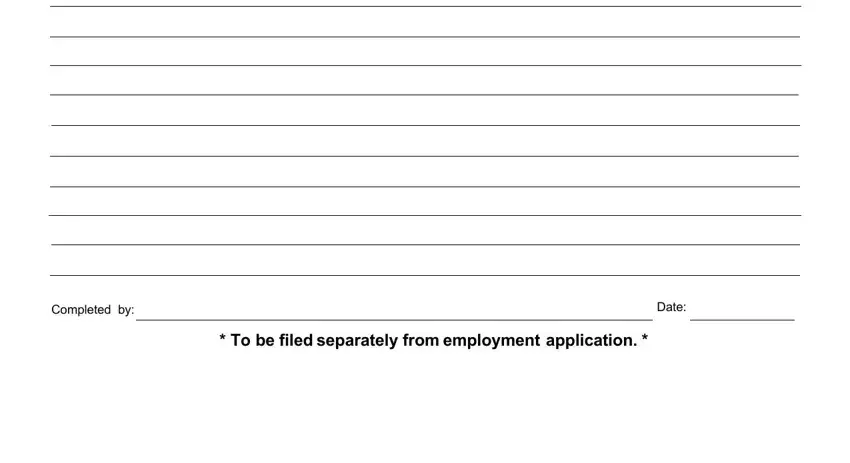 Step 3: When you are done, select the "Done" button to upload the PDF file.
Step 4: It's going to be simpler to keep copies of the document. You can rest assured that we will not publish or see your details.