The entire process of completing the homeless court los angeles 2019 is pretty easy. Our team ensured our software is easy to navigate and can help fill in any sort of form very quickly. Learn about a couple of simple steps you will have to follow:
Step 1: Step one is to click the orange "Get Form Now" button.
Step 2: Once you've accessed the homeless court los angeles 2019 editing page you'll be able to find the different actions you'll be able to perform relating to your file in the top menu.
You will have to enter the following details if you want to fill out the file: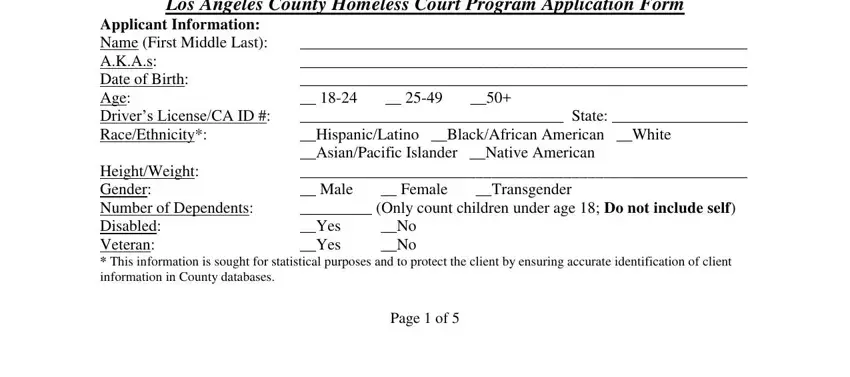 The program will demand you to fill in the How many unresolved traffic andor, Applicant Contact Information, Address City State Zip Phone Email, Caseworkers Contact Information, Caseworker Name Organization, Fax, APPLICANT VERIFICATION, and To the best of my knowledge I have part.
Write down any data you are required within the field I authorize Homeless Court to, Signed Date, The Los Angeles County Homeless, Do you agree to provide such, and Page of.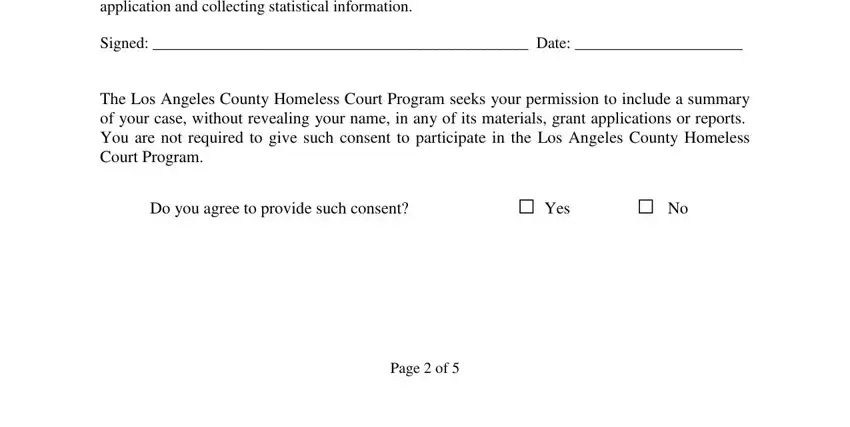 You'll have to define the rights and obligations of all parties in section I hereby authorize the exchange, regarding my criminal record and, CASE MANAGEMENT PROGRAM, and, LOS ANGELES COUNTY HOMELESS COURT, and Los Angeles County Homeless Court.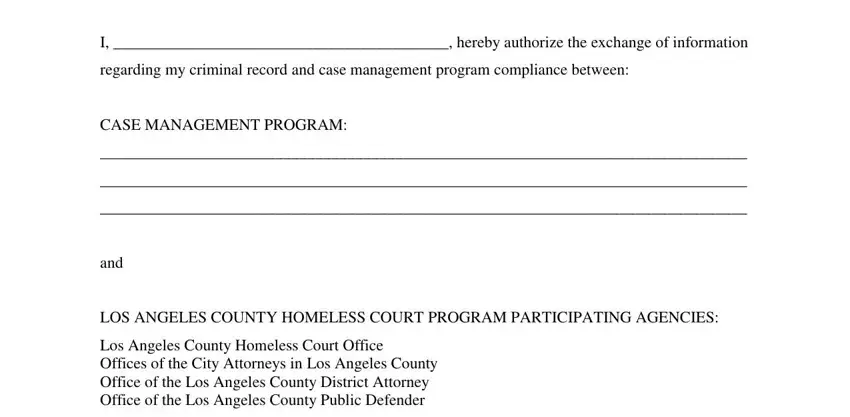 Finalize by analyzing these fields and filling in the appropriate information: Signature of Applicant Date, and Page of.

Step 3: Once you've clicked the Done button, your document is going to be obtainable for transfer to each device or email address you specify.
Step 4: To protect yourself from possible future complications, you should definitely get up to a pair of copies of every single form.