It is really straightforward to fill in the child custody application form nj empty lines. Our software can make it virtually effortless to fill in any kind of PDF. Down below are the basic four steps you'll want to consider:
Step 1: To start with, pick the orange "Get form now" button.
Step 2: At this point, you are on the document editing page. You can add information, edit existing details, highlight certain words or phrases, insert crosses or checks, insert images, sign the file, erase unrequired fields, etc.
You have to provide the next details in order to prepare the template: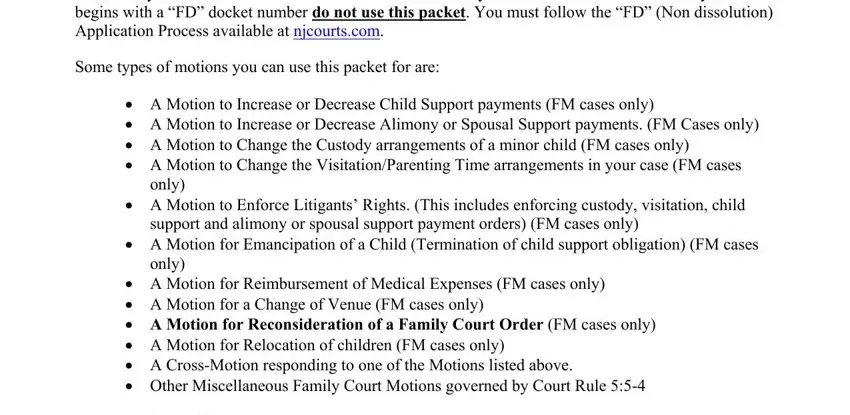 Fill in the PLEASE TAKE NOTICE that on Friday, defendant will apply, to whichever judge is hearing, (your name), plaintiff, (check one), Increase / Decrease Child Support, Enforce Litigants' Rights, and Reimburse Medical Expenses Change fields with any data that will be requested by the application.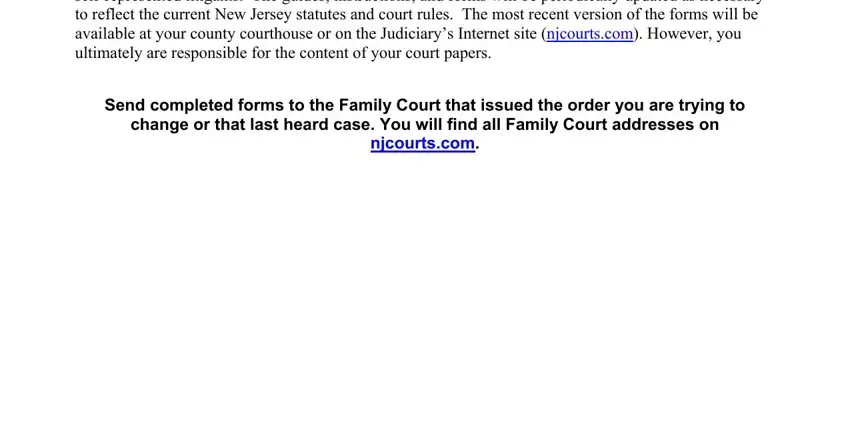 Identify the important details in the (Type or print what you are asking part.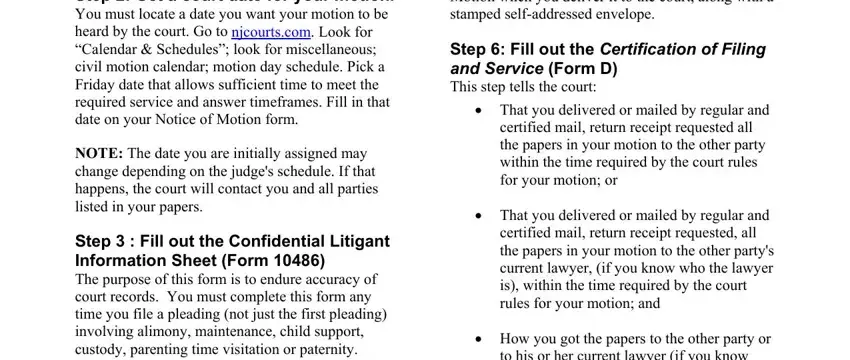 In the paragraph (Sign your name), Sign: (Check one), Plaintiff, Defendant, Date:, (Date you sign the form), If you requested an oral argument, Yes Yes, Language:, No No Accommodation:, and Revised: 09, 03, 2013 place the rights and obligations of the parties.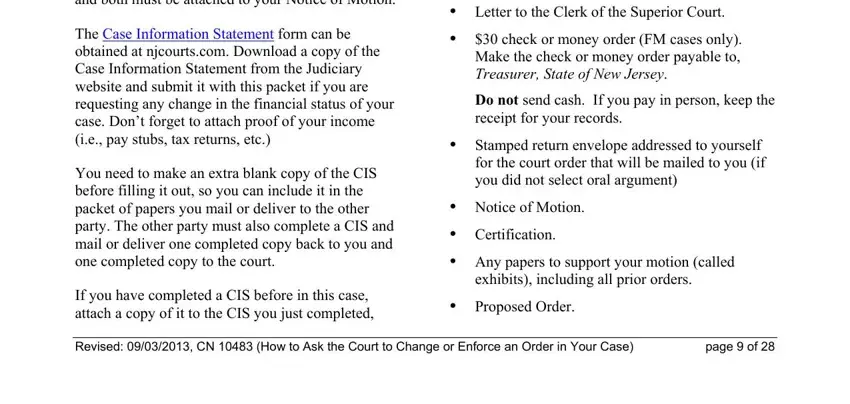 Fill out the file by reviewing the following areas: Your Name Street Address City, Town State Cellular Telephone, apt, (check one), Plaintiff, Defendant, Plaintiff, SUPERIOR COURT OF NEW JERSEY, Civil Action, Certification in Support of a, (your name), plaintiff, defendant in this matter and I am, and (check one).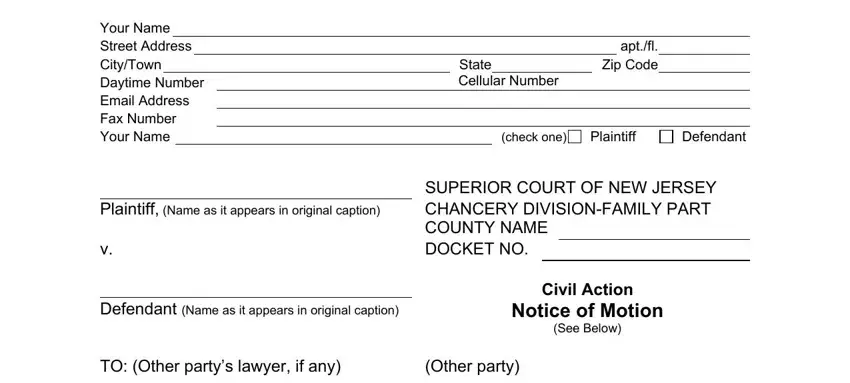 Step 3: As soon as you select the Done button, your prepared file can be transferred to any of your gadgets or to email stated by you.
Step 4: Produce a duplicate of each document. It could save you time and allow you to stay clear of concerns later on. By the way, your details isn't shared or monitored by us.