The whole process of filling out the icici bank pay direct card customer care number is very simple. We ensured our software is not difficult to utilize and helps complete any form in a short time. Listed here are a couple of steps you'll have to follow:
Step 1: On this website page, select the orange "Get form now" button.
Step 2: Once you've entered your icici bank pay direct card customer care number edit page, you'll see all actions you may undertake regarding your document at the top menu.
If you want to prepare the i, cici bank pay direct card customer care number PDF, enter the content for each of the sections: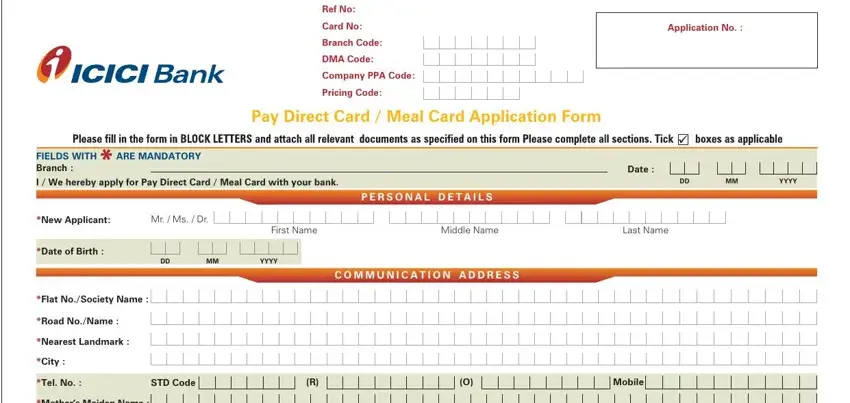 Enter the necessary details in the box Permanent, Address City, State, IDENTITY, PROOF STD, code PIN, Tel, Passport, PAN, Card Driving, Licence Voters, identity, cards Employee, identity, cards PAN, GIR, No, Of, First, Applicant Copy, of, Pan, card, Mandatory and Are, you, a, Tax, Asses, see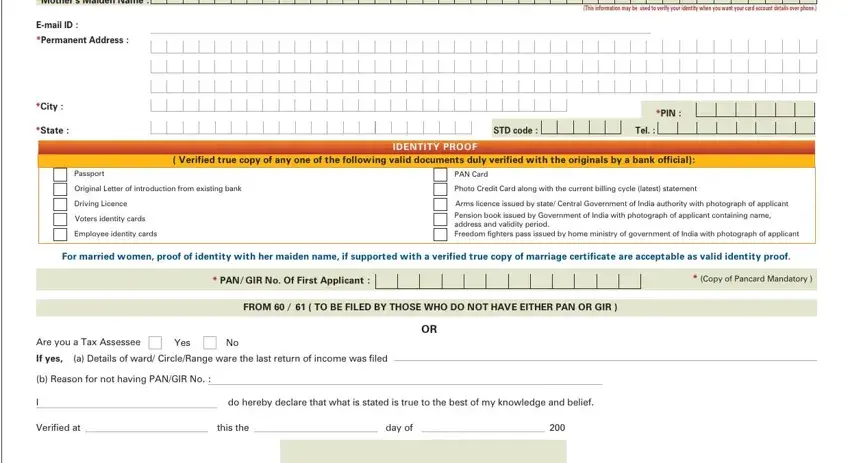 Mention the key data in Name, of, the, Company Department, Office, Address City, STD, code Tel, Name, of, Authorised, Signatory ABOUT, YOUR, WORK Tel, Ext, n, No PIN, Signature, with, Seal Company, Officials, Signature, Verified by, the, Bank, Officer, AM, Above, SEB, DE and Date segment.

Describe the rights and obligations of the sides in the box Date, YYYY, Applicants, Photo, DECLARATION, CARD, CHARGES Signature, of, applicant and I, declare, confirm, agree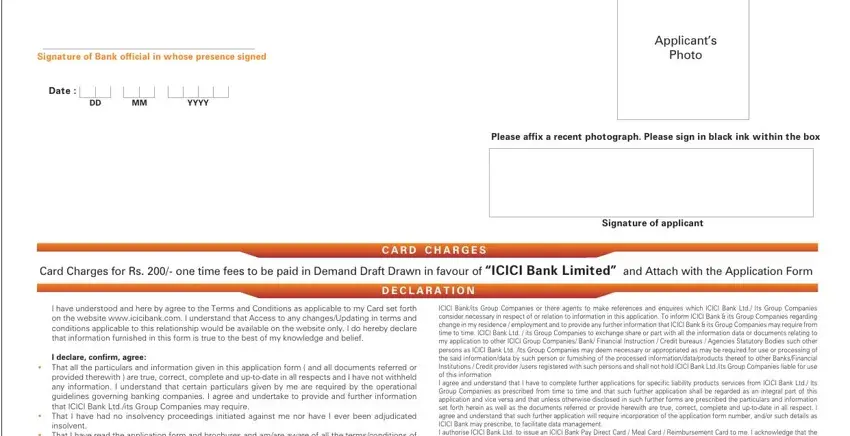 Look at the areas cid, cid, KY, C, CERTIFICATION, FOR, NEW, CUSTOMERS Signature, of, Applicant Name, of, the, Bank, Official, SEB, DE Employee, No Date, YYYY, Charged, Kit Yes, Date, Date, Checked, by, DVU, Official, at, RPC Date, and YYYY and next fill them in.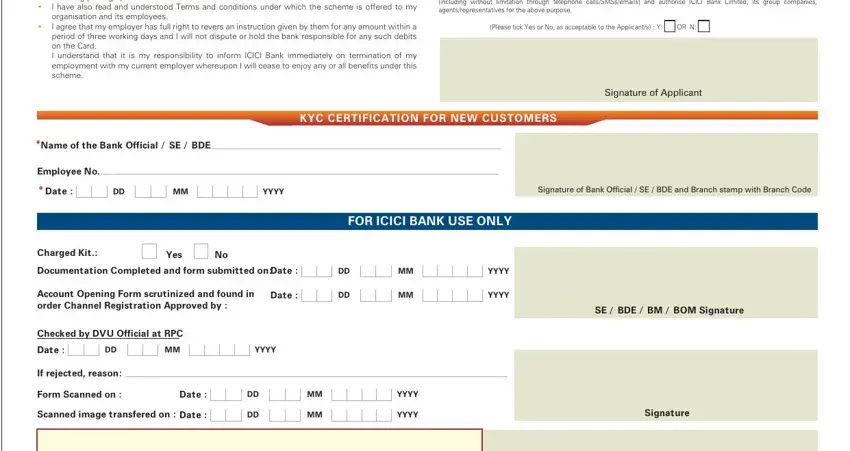 Step 3: Select "Done". Now you can upload the PDF document.
Step 4: Create duplicates of the document - it can help you stay clear of future concerns. And fear not - we don't disclose or look at your data.