Writing the incident command structure template file is simple with this PDF editor. Stick to the following actions to get the document ready without delay.
Step 1: The first task is to pick the orange "Get Form Now" button.
Step 2: After you have entered the incident command structure template editing page you may notice the different functions you may use with regards to your document in the top menu.
For each segment, fill in the content demanded by the software.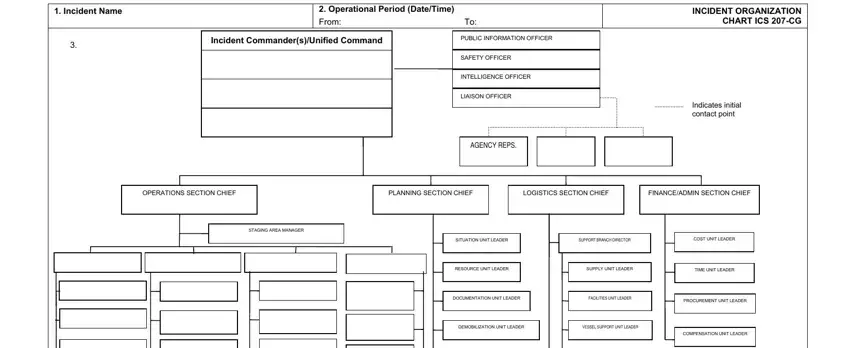 Include the essential data in the DOCUMENTATION, UNIT, LEADER FACILITIES, UNIT, LEADER PROCUREMENT, UNIT, LEADER DEMOBILIZATION, UNIT, LEADER VESSEL, SUPPORT, UNIT, LEADER GROUND, SUPPORT, UNIT, LEADER SERVICE, BRANCH, DIRECTOR TECHNICAL, SPECIALISTS FOOD, UNIT, LEADER COMPENSATION, UNIT, LEADER MEDICAL, UNIT, LEADER COMMUNICATIONS, UNIT, LEADER Prepared, By, Resources, Unit, Leader and Date, Time, Prepared part.

Step 3: Select the "Done" button. Finally, you may transfer the PDF document - save it to your electronic device or deliver it by using email.
Step 4: Make sure to stay clear of possible worries by having minimally 2 duplicates of the file.