You may fill in Illinois Form 171 371 effortlessly with our online PDF tool. Our tool is continually developing to provide the very best user experience attainable, and that's thanks to our commitment to continuous improvement and listening closely to customer feedback. All it takes is just a few easy steps:
Step 1: Firstly, access the editor by pressing the "Get Form Button" above on this site.
Step 2: When you access the PDF editor, you will find the document made ready to be filled in. Besides filling in different fields, you could also perform several other actions with the file, including adding any text, changing the original text, inserting illustrations or photos, placing your signature to the PDF, and more.
This PDF will require particular details to be entered, thus make sure to take your time to fill in precisely what is asked:
1. Start filling out your Illinois Form 171 371 with a selection of essential blanks. Consider all of the necessary information and ensure not a single thing left out!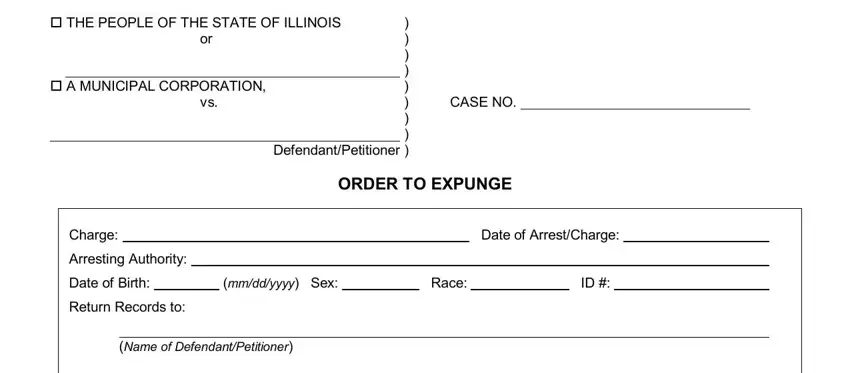 2. Soon after filling out the previous step, go on to the subsequent part and complete the essential details in these blank fields - Street, City, State, ZIP Code, THIS CAUSE comes before the Court, FINDS, The DefendantPetitioner has, The DefendantPetitioner has never, against DefendantPetitioner at the, The DefendantPetitioner was, arrest was made, a The DefendantPetitioner was, and b The DefendantPetitioner was.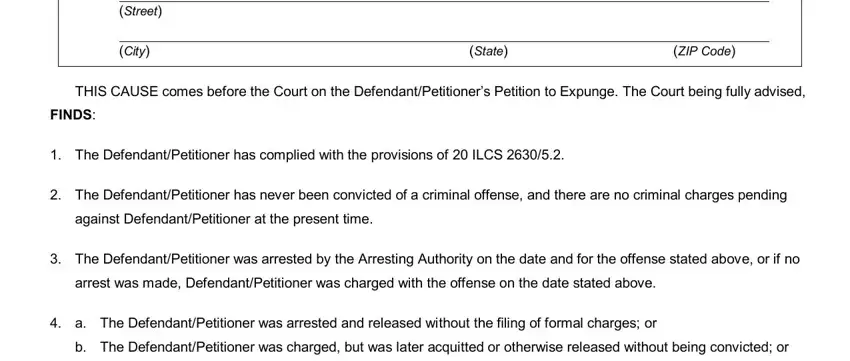 3. The third part is normally straightforward - fill in every one of the fields in day of, IT IS SO ORDERED Dated this, Name, Attorney for, Address, ENTER, Telephone, ADRC, CityStateZip, and Judge in order to complete this process.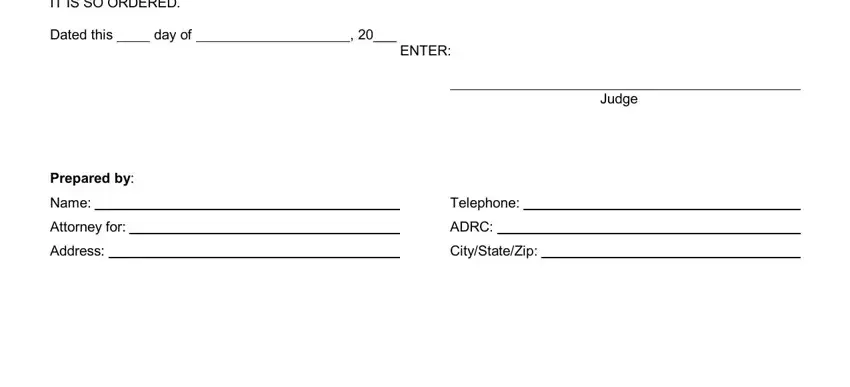 It's simple to make a mistake while completing the IT IS SO ORDERED Dated this, consequently you'll want to take another look prior to deciding to finalize the form.
Step 3: Always make sure that the information is correct and then just click "Done" to finish the process. Join FormsPal right now and easily get access to Illinois Form 171 371, ready for download. All modifications made by you are kept , enabling you to modify the form further anytime. FormsPal is devoted to the confidentiality of all our users; we make sure that all personal information processed by our system is confidential.