The PDF editor works to make filling in forms really easy. It is quite effortless to modify the Kohls Application Employment document. Stick to these actions to be able to do it:
Step 1: The first step is to select the orange "Get Form Now" button.
Step 2: So you're on the document editing page. You can modify and add information to the file, highlight words and phrases, cross or check specific words, include images, put a signature on it, get rid of unwanted areas, or eliminate them altogether.
For every single segment, add the data requested by the system.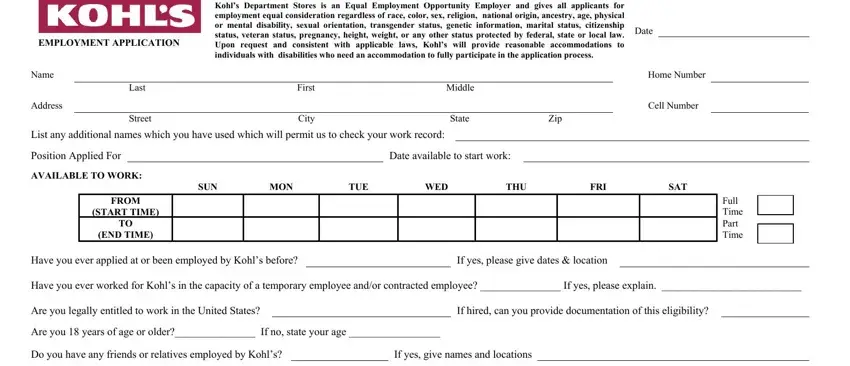 Enter the appropriate data in the field If, yes, give, names, and, locations Company, Name, and, Address From, MoY, r MoY, r Position, Title Supervisors, Name Starting, Salary Ending, Salary Reason, for, Leaving From, From, From, Reason, and Reason.

Put together the valuable information in the Yes, No and If, yes, provide, details segment.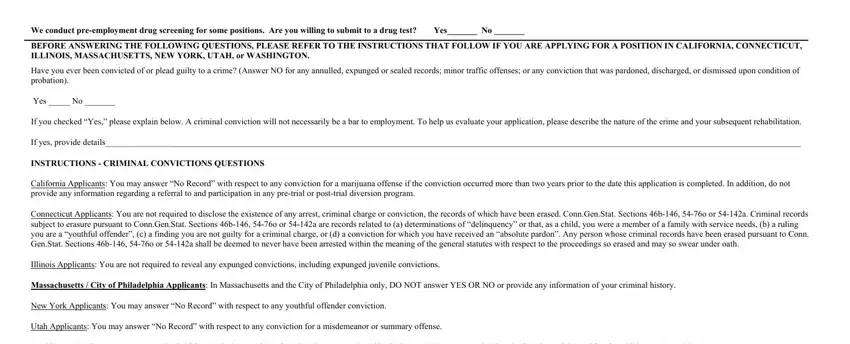 Describe the rights and obligations of the parties within the space Date, and ARE.
Prepare the document by reviewing all of these areas: Applicant, Notification Work, Opportunity, Tax, Credit, Program and Work, Opportunity, Tax, Credit, categories

Step 3: Click the "Done" button. You can now upload your PDF form to your gadget. Aside from that, you can easily send it by means of email.
Step 4: Make sure you stay clear of potential worries by having a minimum of a couple of duplicates of the document.