The PDF editor helps make creating forms easy. It is really effortless manage the [FORMNAME] file. Keep to all of these steps in order to achieve this:
Step 1: Hit the button "Get form here" to get into it.
Step 2: Once you've accessed the editing page morgan state university employment application, you should be able to discover all of the options readily available for your file within the upper menu.
The PDF file you plan to fill out will cover the following parts: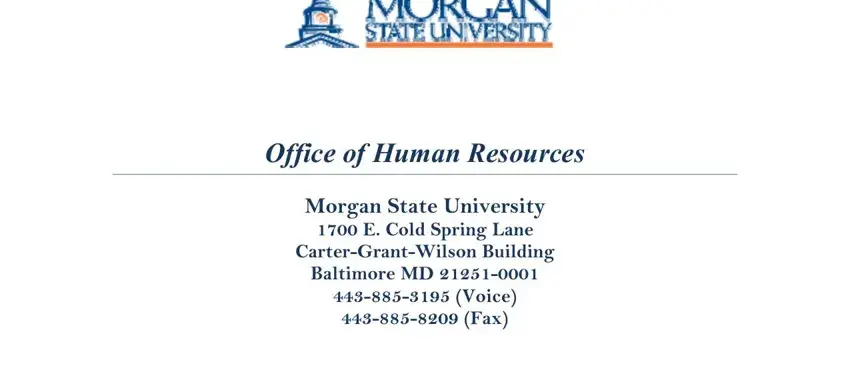 Enter the appropriate information in the space APPLICATION FOR EMPLOYMENT, Jeanne Clery Disclosure of Campus, and In compliance with the Jeanne.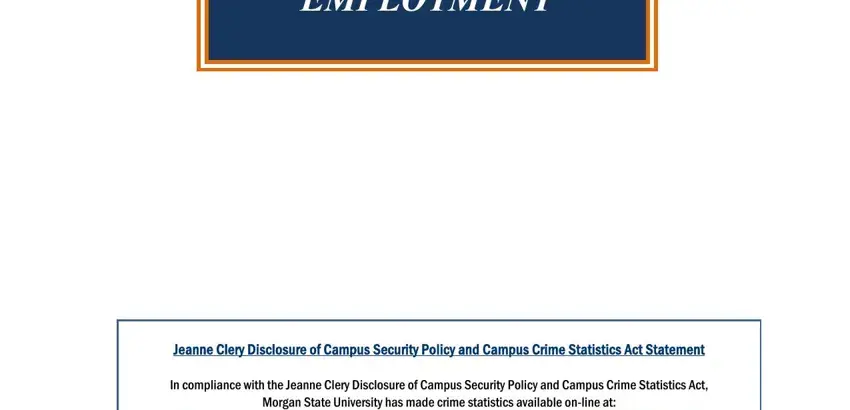 The system will request details to instantly fill up the area Positions for which you are, Date Available for Work, Type of Employment, Administrative, Faculty, Staff, FullTime, PartTime, Name, Address, Last, Street, In an emergency notify, Name, and Home Phone US Citizen.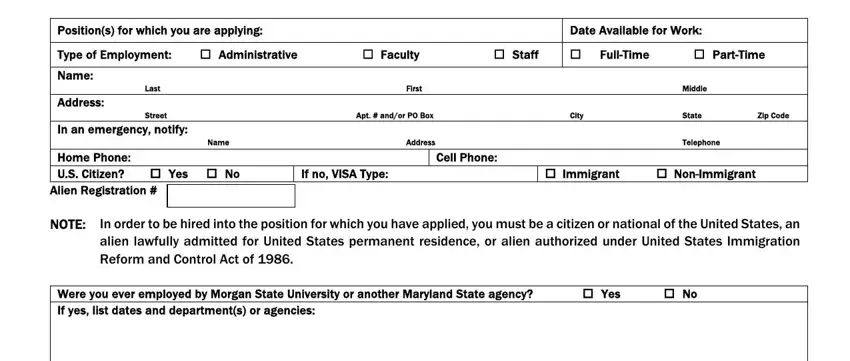 The Do you have any condition which, Military Service, Yes No, If yes served from, Provide details on separate sheet, Have you ever been convicted of a, Yes, EDUCATIONAL BACKGROUND, Education, Name and Address of School, of YearsCredits Earned, Course Work MajorMinor, DegreeDiploma Certification, Dates Attended, and High School or GED space is where each party can place their rights and responsibilities.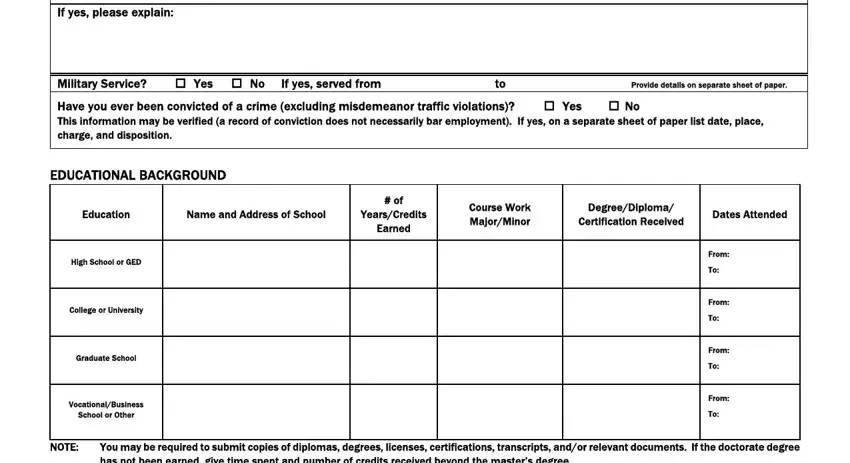 Finish by looking at the following areas and filling them out accordingly: You may be required to submit, and P a g e.

Step 3: Click "Done". Now you can export the PDF document.
Step 4: You may create duplicates of your document toavoid any type of future concerns. You should not worry, we cannot disclose or monitor your details.