We were creating our PDF editor having the concept of allowing it to be as easy to use as it can be. Therefore the procedure of filling out the sample client intake form for law firm will be simple perform all of these actions:
Step 1: On the web page, select the orange "Get form now" button.
Step 2: Once you have entered the editing page sample client intake form for law firm, you should be able to see every one of the options available for the file in the upper menu.
For every single segment, prepare the content requested by the application.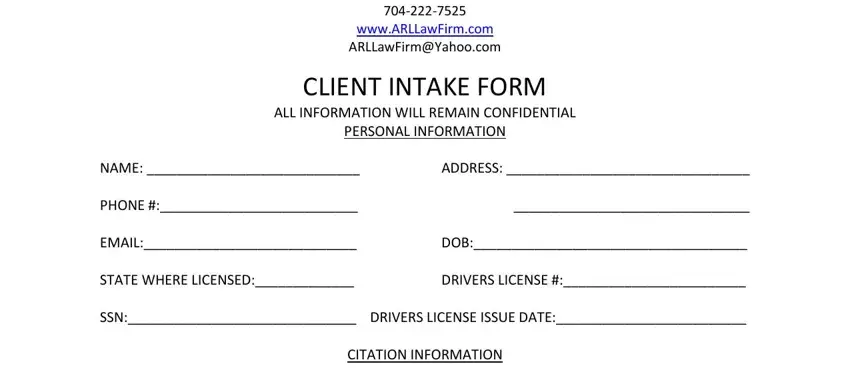 Write down the details in the COUNTY WHERE CITATION WAS RECEIVED, WHAT WERE YOU CHARGED WITH If, DRIVING HISTORY, HAVE YOU RECEIVED A TICKET IN THE, HAVE YOU RECEIVED A TICKET IN THE, HAS ANYONE ON YOUR INSURANCE, HAS ANYONE ON YOUR INSURANCE, and HAS ANYONE ON YOUR INSURANCE area.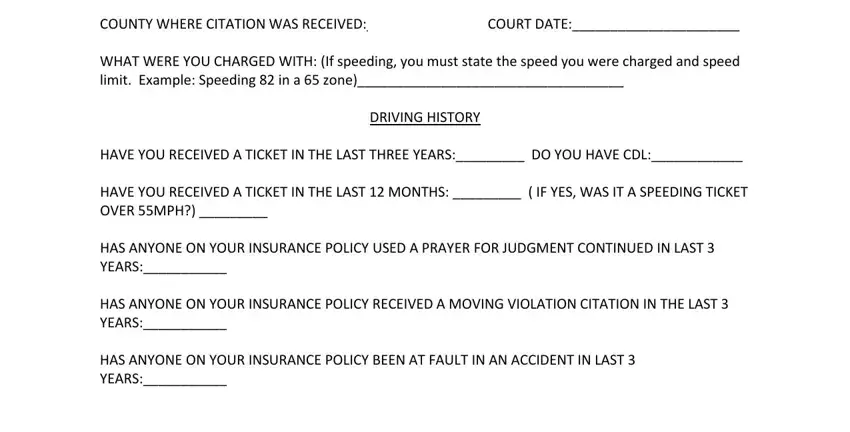 Highlight the most vital data the PAYMENT INFORMATION, PAYMENT WILL BE MADE THROUGH, CARD NUMBER EXP DATE, TYPE OF CARD SECURITY ON BACK OF, and NAME ON CARD BILLING ADDRESS field.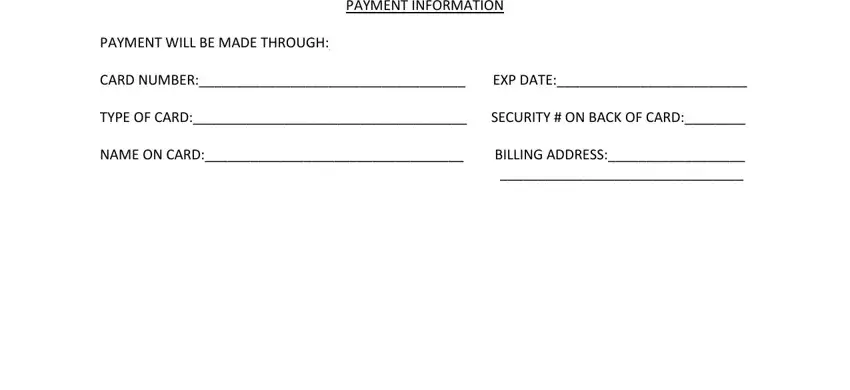 In paragraph The Law Offices of Aaron R Lee, LEGAL SERVICES AGREEMENT, This Contract for Legal Services, PLLC hereinafter called the Law, Defendant, hereinafter called Defendant, WHEREAS the Defendant has a need, WHEREAS the Law Firm has, NOW THEREFORE the Defendant and, Scope of Representation The Law, and a This Agreement applies only to, indicate the rights and responsibilities.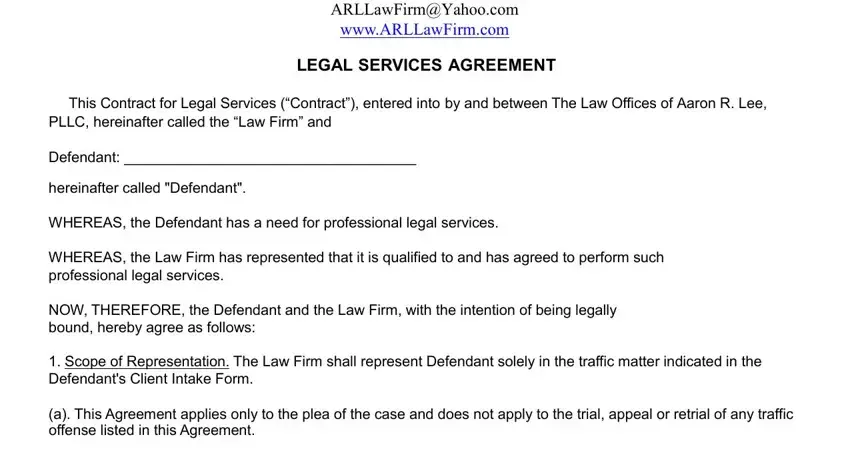 Prepare the template by checking these sections: b Unless otherwise agreed in, c This Agreement does not apply to, d The Law Firm may waive the, e The Law Firm may employ, Fees a The Defendant agrees to, and c The Defendant agrees to pay the.

Step 3: Once you've clicked the Done button, your form should be available for export to every electronic device or email you specify.
Step 4: Just be sure to get as many copies of your file as you can to stay away from future worries.