This PDF editor was developed to be as straightforward as possible. Since you use the next actions, the process of filling out the massage therapy forms file will undoubtedly be trouble-free.
Step 1: The first thing is to press the orange "Get Form Now" button.
Step 2: At this point, you're on the form editing page. You can add text, edit current details, highlight certain words or phrases, place crosses or checks, insert images, sign the template, erase unnecessary fields, etc.
Fill out all of the following parts to create the form: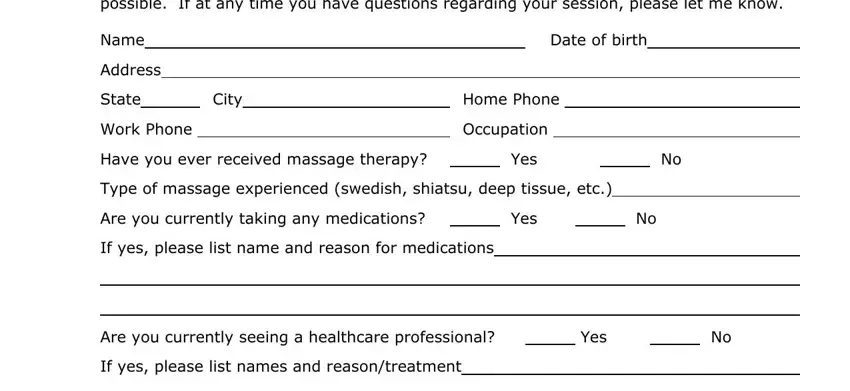 Provide the expected particulars in the space Please review this list and check, arthritis diabetes blood clots, and depression panic disorder other.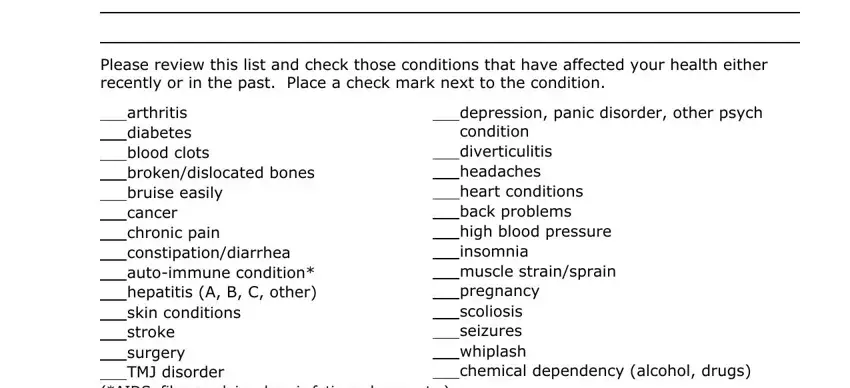 You should identify the necessary details in the If any of the above needs to be, and please do so part.

You will need to define the rights and obligations of both parties in field Do you have any of the following, skin rash, coldflu, open cuts severe pain, anything contagious, injuriesbruises, Do you have any allergies to, medications, foods nuts etc, environmental allergens dust, reactions to skin care products, If any of the above are checked, Are you wearing, contact lenses hearing aid, and Please indicate with an X if any.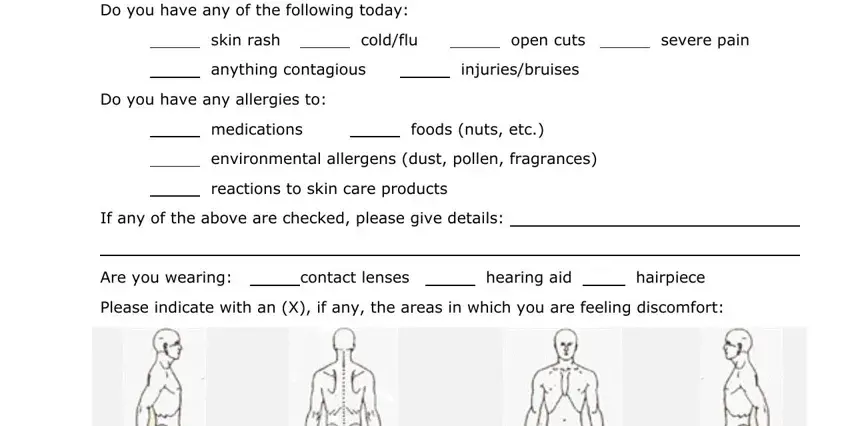 Check the sections What are your goalsexpectations, The following sometimes occurs, Please read the following, reduce muscular tension it is not, This is a therapeutic massage and, session and I will be liable for, Being that massage should not be, I have answered all questions, and Signature Date and then complete them.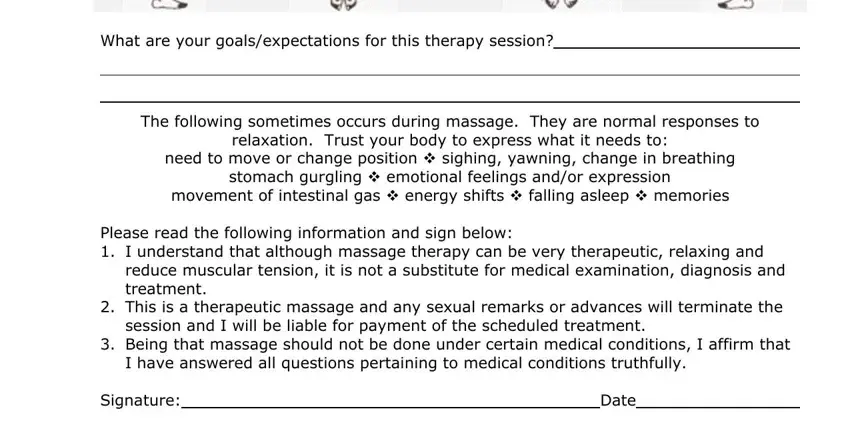 Step 3: Click the Done button to be certain that your completed file may be exported to every electronic device you select or sent to an email you indicate.
Step 4: Make copies of your file - it may help you avoid possible complications. And don't be concerned - we cannot disclose or view your information.