Our finest developers have worked together to make the PDF editor that you're going to use. The following application makes it easy to get mass ltc application documentation immediately and with ease. This is all you should undertake.
Step 1: Press the button "Get form here" to get into it.
Step 2: Once you access the mass ltc application editing page, you'll see each of the actions it is possible to undertake about your document in the upper menu.
Complete all of the following parts to complete the document: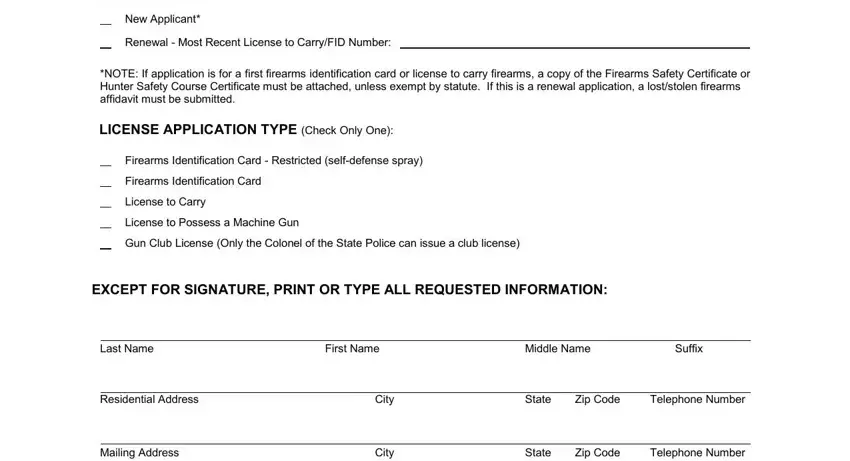 Make sure you type in the demanded data in the Date of Birth, Place of Birth City State Country, Mothers First Name, Mothers Maiden Name, Fathers First Name, Fathers Last Name, Height, Weight, Build, Complexion, Hair Color, Eye Color, Occupation, Social Security Number Optional, and Employed By area.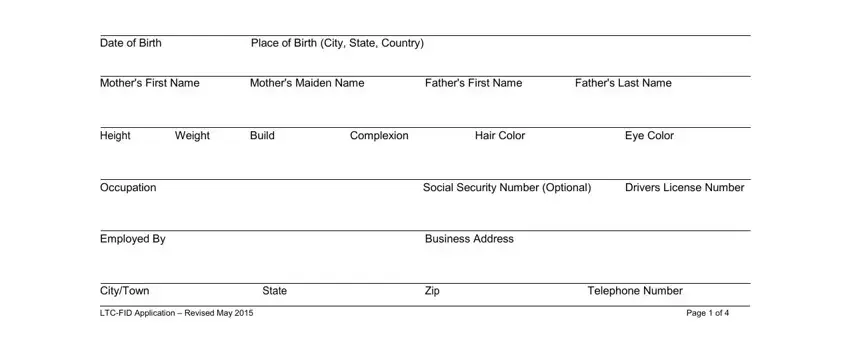 You need to write some details in the box Are you a citizen of the United, If lawful permanent resident alien, If naturalized give date place and, Green Card Number, Resident Since date, YES NO, Date, Place, Naturalization No, Have you ever renounced your US, YES NO, What is your age You must be to, submission of a certificate of, Have you ever been arrested or, and YES NO.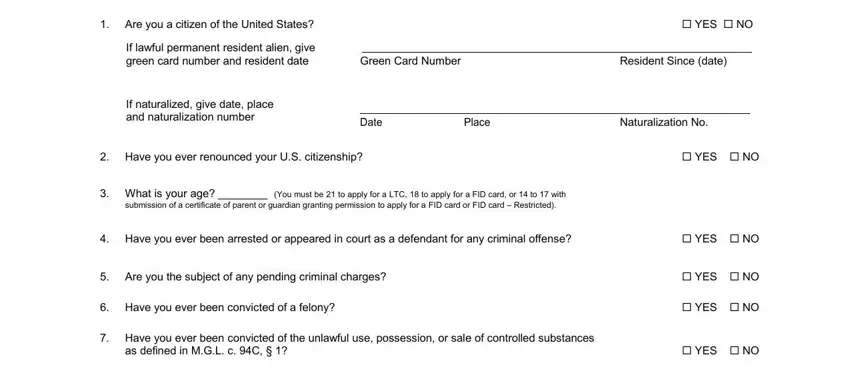 The Have you ever been convicted of a, Have you ever been convicted as, in any state or federal, YES NO, Are you now or have you ever been, or a similar order issued by, YES NO, Are you currently the subject of, YES NO, Have you ever been committed to, Has any firearms license issued, YES NO, Have you been discharged from the, YES NO, and Have you been the subject of an section is the place where both parties can indicate their rights and responsibilities.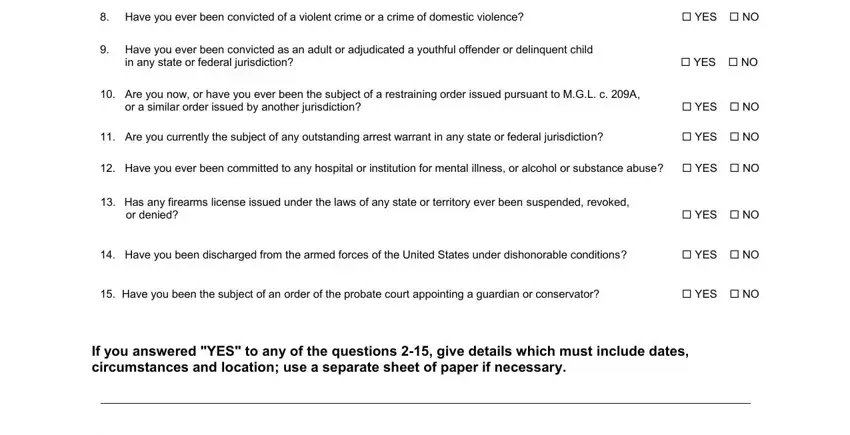 End by reading all of these areas and typing in the suitable data: LTCFID Application Revised May, and Page of.

Step 3: Choose the button "Done". The PDF document is available to be transferred. You can download it to your device or email it.
Step 4: To avoid possible future troubles, it's always advisable to have as much as two or three duplicates of each document.