With the goal of allowing it to be as effortless to apply as it can be, we built the PDF editor. The whole process of completing the lifetime fitness waiver guest can be trouble-free when you keep up with the next actions.
Step 1: You can click the orange "Get Form Now" button at the top of the following web page.
Step 2: You can see each of the functions that you may take on the file once you've got entered the lifetime fitness waiver guest editing page.
Fill in the lifetime fitness waiver guest PDF and type in the material for every segment: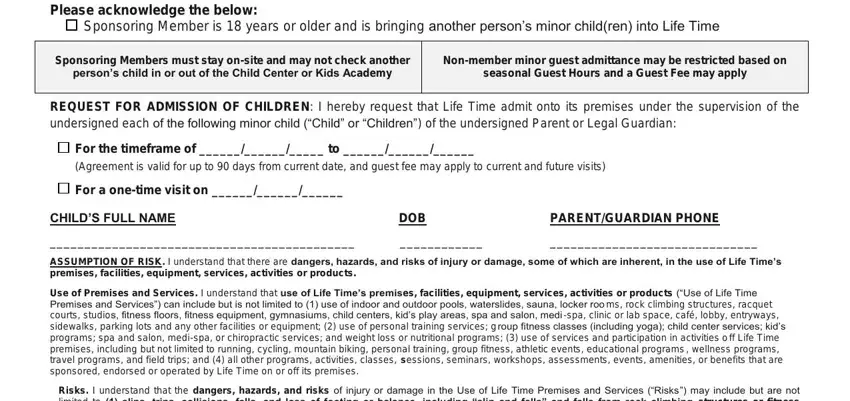 Fill in the By signing this Agreement I, Print Name of ParentLegal Guardian, Signature of ParentLegal Guardian, Member ID if applicable, Print Name of Sponsoring Member, Signature of Sponsoring Member Date, Member ID, Date Agreement Presented Life, and Original To Life Time File fields with any information that can be demanded by the platform.

Step 3: Click the "Done" button. At that moment, you may transfer the PDF file - save it to your device or send it through email.
Step 4: In avoiding probable upcoming issues, it is important to have no less than several copies of each and every document.