The filling in the llc 5 25 illinois is rather effortless. We made certain our tool is not difficult to use and helps complete almost any PDF very quickly. Here are just the four steps you'll have to take:
Step 1: The first step should be to click the orange "Get Form Now" button.
Step 2: At the moment, you are able to change your llc 5 25 illinois. The multifunctional toolbar will let you include, remove, adapt, highlight, and also do many other commands to the content and areas inside the file.
Complete the llc 5 25 illinois PDF by entering the data meant for every area.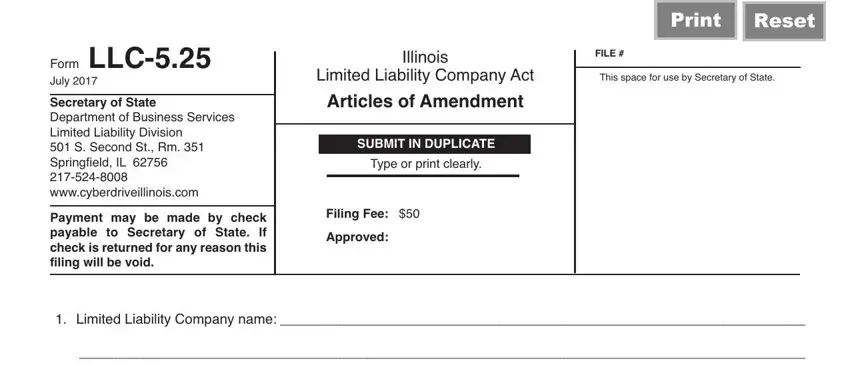 Note the data in Additional, information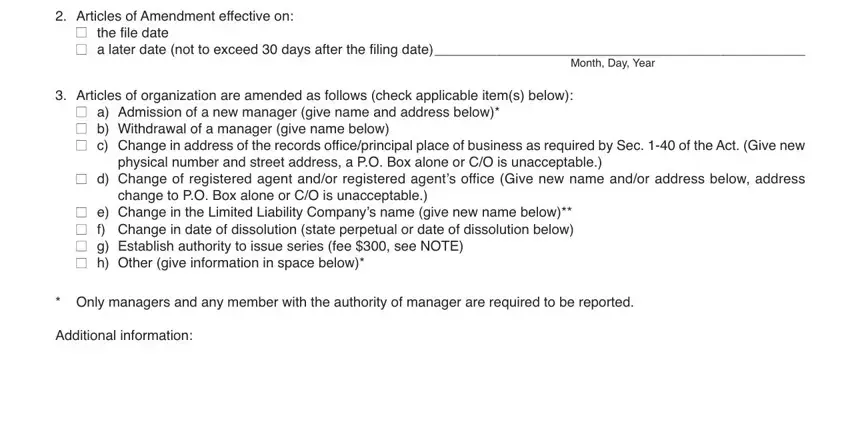 Note the vital information when you're on the Dated, Month, Day, Year Signature, Name, and, Title, type, or, print and state, name, of, company, or, entity area.

Step 3: Choose the button "Done". Your PDF file may be transferred. You may upload it to your device or send it by email.
Step 4: In order to avoid any risks down the road, you will need to have up to a few duplicates of the file.