When using the online PDF tool by FormsPal, you'll be able to fill in or alter long term supplier declaration template here and now. To keep our tool on the forefront of efficiency, we strive to put into operation user-driven features and enhancements on a regular basis. We're always looking for feedback - help us with revampimg PDF editing. To get the process started, go through these basic steps:
Step 1: Click the "Get Form" button in the top area of this page to access our editor.
Step 2: This tool grants the ability to modify your PDF document in many different ways. Improve it by writing personalized text, correct original content, and put in a signature - all when you need it!
Completing this form calls for thoroughness. Make certain each and every blank is filled in properly.
1. You will want to fill out the long term supplier declaration template accurately, thus take care while working with the parts containing these blanks: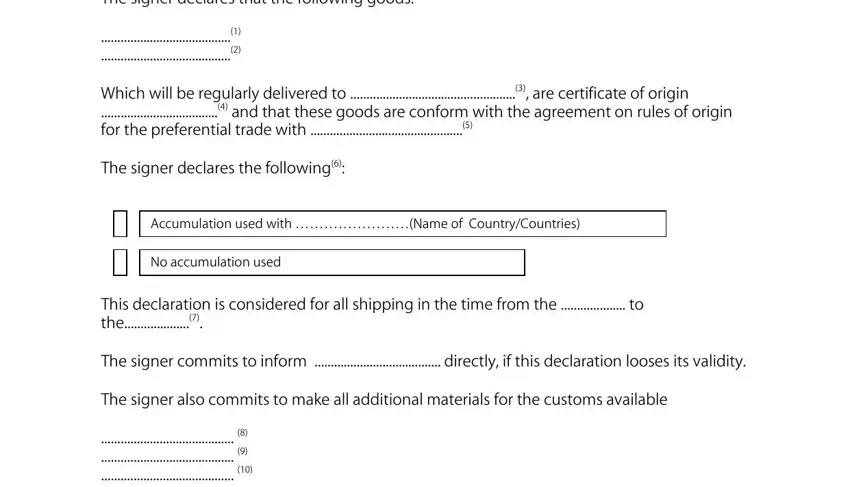 Step 3: Go through the details you have entered into the blank fields and then click the "Done" button. Go for a 7-day free trial account with us and gain instant access to long term supplier declaration template - download or modify inside your FormsPal account page. We do not share any details you enter while filling out forms at FormsPal.