Due to the goal of making it as effortless to apply as possible, we generated this PDF editor. The entire process of preparing the 2015 business renewal form 1000a 2015 can be very simple in the event you consider the following steps.
Step 1: Pick the button "Get Form Here".
Step 2: It's now possible to alter your 2015 business renewal form 1000a 2015. Our multifunctional toolbar will allow you to add, erase, adapt, and highlight content material or perhaps perform several other commands.
These sections will help make up the PDF document: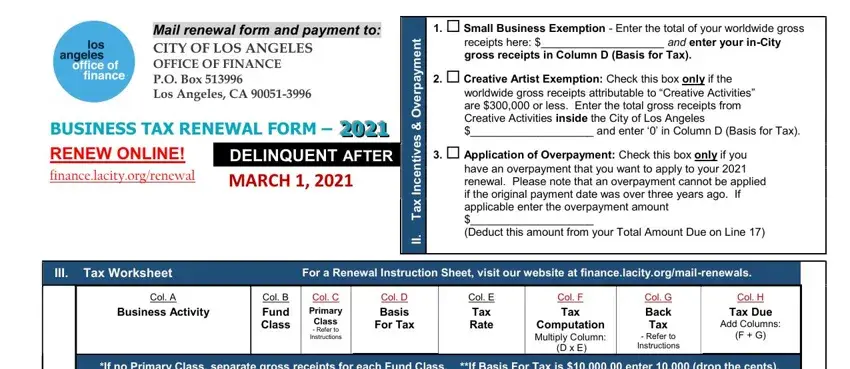 Jot down the data in CA, STATE, FEE, AB Late, Payment Total, Amount, Due no, it, ac, if, it, reC Signature, Title, Date, Email, Print, Name Phone, No area, code daytime, phone ext, if, any and Account.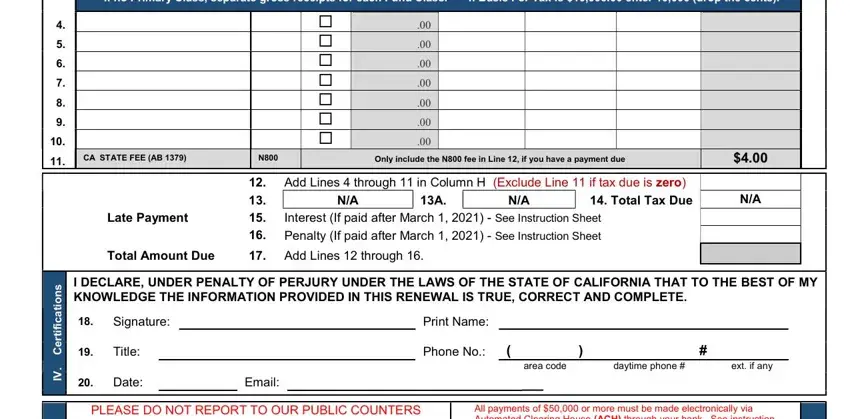 You'll be expected to note the data to let the application prepare the area no, it, amr, of, n I, rey, a, px, aT Payment, Type Check, Money, Order ACH, Payment, Type, RETURN, CHECK, FEE GREEN, Sign, up, for, paper, less statements, at finance, la, city, org no, it, amr, of, n It, nem, yaP PLEASE, MAKE, A, COPY, FOR, YOUR, RECORDS and BLANK.

The Account, Name, NOTE, A, Doing, Business, As, D, BAB, Mailing, Address Effective, State, Effective, Effective, Zip D, Business, Address C, Legal, Name, Change New, Telephone, Number Fund, Classes Effective, State, and Zip segment will be applied to list the rights or obligations of each party.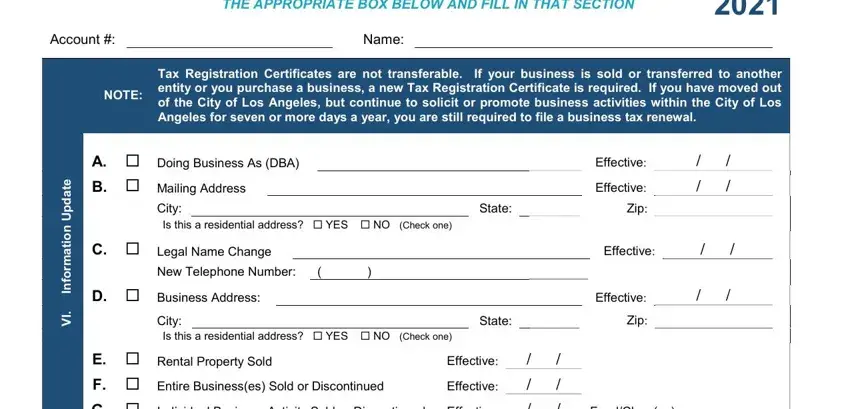 Finish by reading the next fields and typing in the relevant details: Fund, Classes gn, its, L, tna, neT acre, mmo, C rotc, art, noc, buS rod, neV NAME, COMPLETE, ADDRESS, including, SUITE, NUMBER PHONE, NO and INVOICED, AMOUNT, RENTAL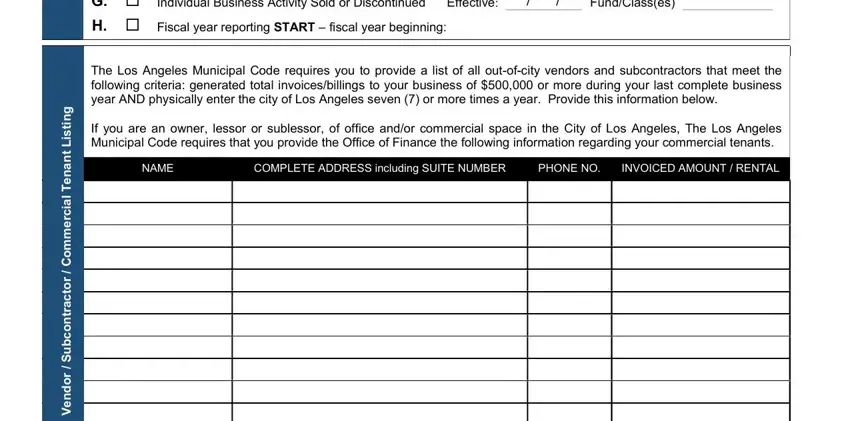 Step 3: Press the "Done" button. Now you can export your PDF file to your electronic device. In addition, you can send it by means of email.
Step 4: Have a minimum of two or three copies of your form to remain away from different future problems.