It won't be difficult to complete transcript for new york institute of massage using our PDF editor. This is the way you will be able successfully develop your form.
Step 1: Click the orange "Get Form Now" button on this website page.
Step 2: As you access the transcript for new york institute of massage editing page, you will notice each of the options you can take with regards to your document at the top menu.
The PDF template you wish to fill out will include the following segments: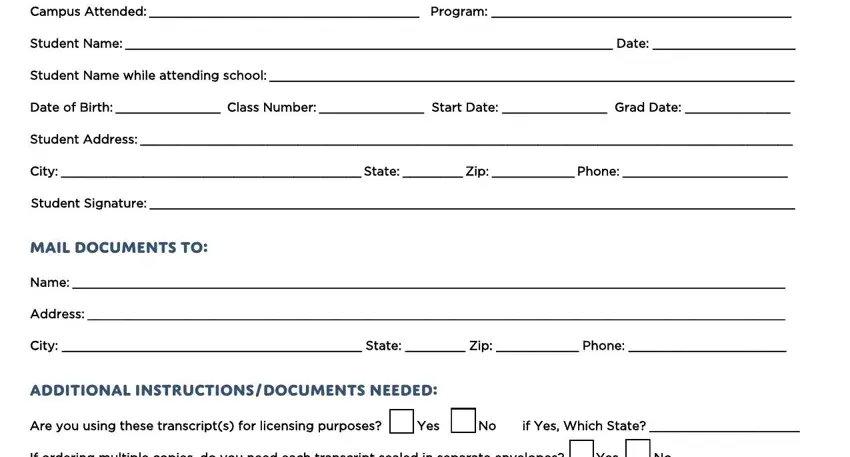 Fill out the Additional comments you need us to, Transcripts each, Diplomas each, Additional mail service requested, Total, Office use only, cid cidcidcidcidcid, cid cidcidcidcidcid cidcidcid, cid cidcidcidcidcid, After payment is cid, m Mastercard m Visa m Discover, CLEAR FORM, and PRINT FORM area using the details required by the software.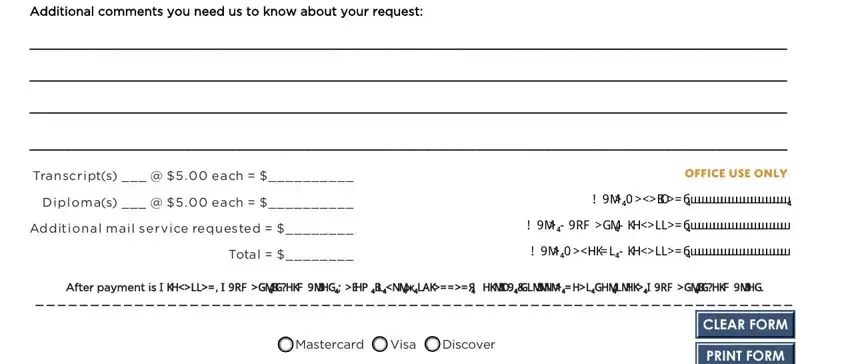 Write any details you may need in the section Acct, Expiration Date CVV, Signature, Page of, and SUBMIT FORM.

Step 3: Choose the "Done" button. It's now possible to upload your PDF file to your gadget. Additionally, you can easily send it by electronic mail.
Step 4: Get as much as two or three copies of your form to avoid any kind of upcoming difficulties.