The metlife annuity form for withdrawal loan completing procedure is effortless. Our software lets you work with any PDF document.
Step 1: Find the button "Get Form Here" on this webpage and click it.
Step 2: So you should be on your form edit page. You can include, transform, highlight, check, cross, add or delete fields or words.
Complete the next sections to create the form: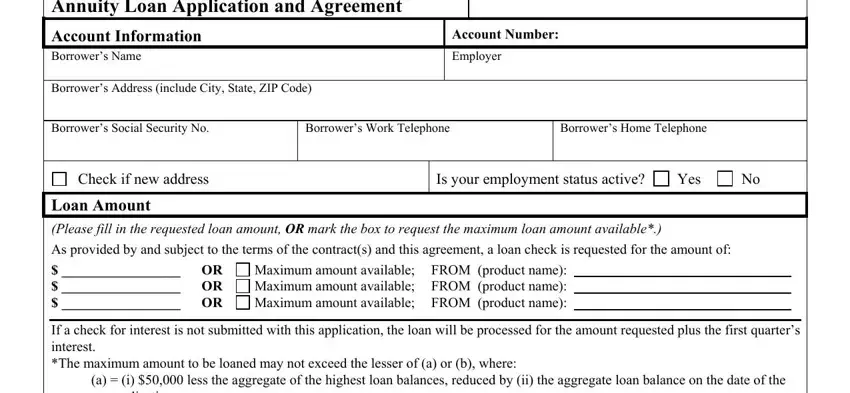 The program will expect you to fill out the Complete A or B below If neither, The proceeds of this loan will be, contract A repayment period of, The proceeds of this loan will be, desired not to exceed years, I the Borrower promise to repay, Variable Annuity Loans Only Loans, Complete A or B below If neither, Transfer in the percentages, INVESTMENT FUNDING OPTIONS, PERCENTAGE, Transfer pro rata from all funding, and Total section.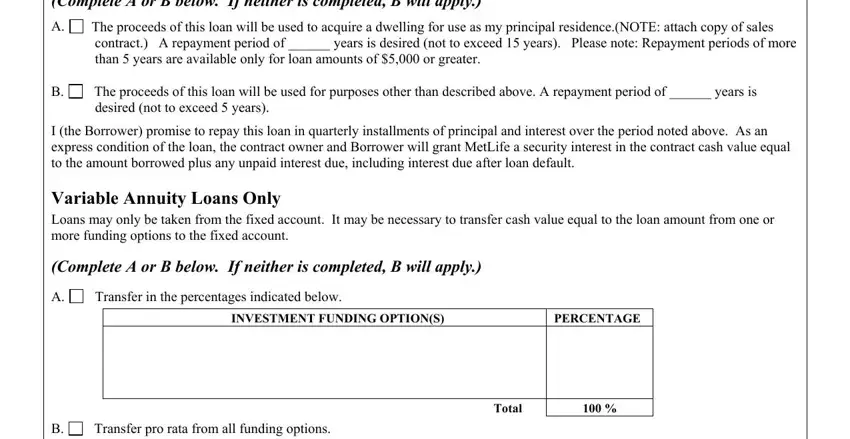 In the Check A or B below If neither is, Cash Value attributable to, Cash Value attributable to, secure this loan, Loan Request Information, List all outstanding loans from, Company Name, Certificate or Contract Number, Current Vested Account Balance, Current Loan Balance, Highest Loan Balance During Past, In Default But Not Yet Offset, Acknowledgement and Signatures I, City State Zip Code, and I the borrower understand that box, highlight the significant information.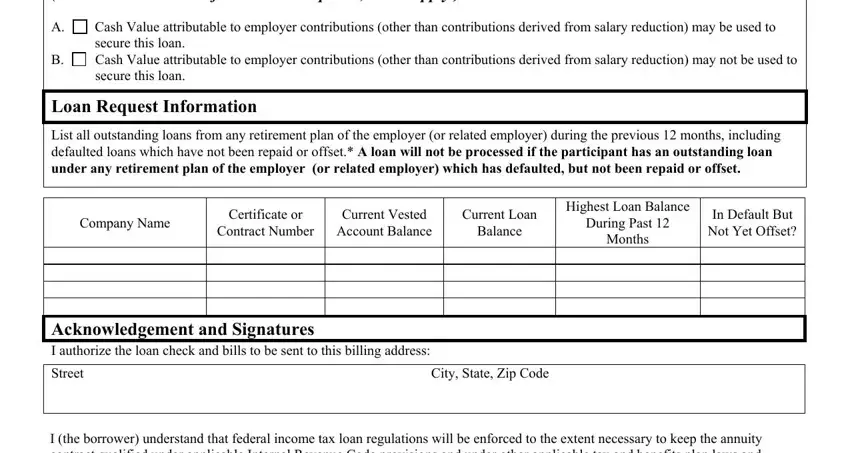 Spell out the rights and responsibilities of the parties within the section Signature of Plan, Borrowers Signature, Date, Date, A loan offset occurs when your, and of Rev.

Look at the sections Borrowers Signature, Date, Spouses Name Please print, Spouses Signature, Date, I certify that the abovenamed, Notary Publics Signature, Plan Administrators Signature, Date, Date, Mailing Instructions, Mail this form to MetLife PO Box, Overnight mail only MetLife, and Fax to and thereafter fill them in.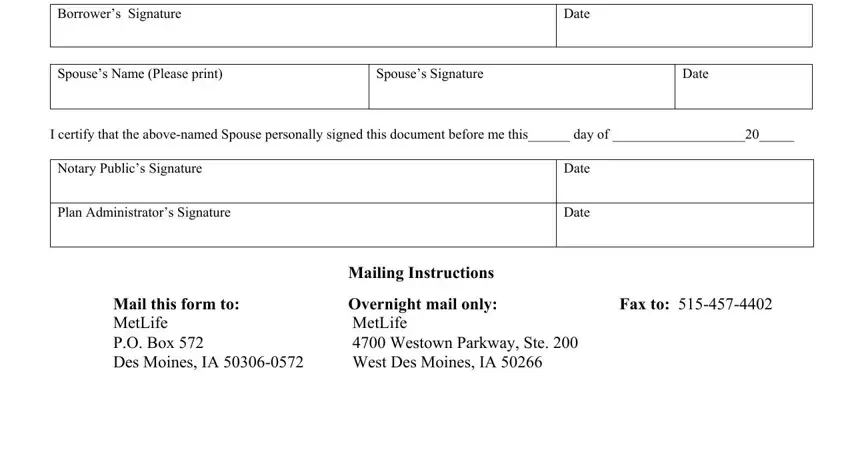 Step 3: Choose the button "Done". Your PDF form is available to be exported. You will be able obtain it to your computer or send it by email.
Step 4: To prevent yourself from any issues in the foreseeable future, you will need to have a minimum of a few copies of the document.