We've applied the efforts of our best programmers to create the PDF editor you can make use of. The application will permit you to fill in the mi title michigan form without trouble and don't waste precious time. What you need to do is adhere to these straightforward guidelines.
Step 1: Search for the button "Get Form Here" and hit it.
Step 2: The file editing page is now open. It's possible to add text or change existing data.
In order to prepare the mi title michigan PDF, provide the content for all of the sections:

Type in the requested details in the space APPLICANT, IDENTIFICATION Owner, Other, Name, ID, presented CLAIM, FOR, TAX, EXEMPTION, REASON New, owner, applicants, signature USE, TAX, RETURN TYPE, OF, DOCUMENT Purchase, price, or, retail, value whichever, is, greater percent, tax COUNTY, STATE, and Credit, for, tax, paid, to, a, reciprocal, state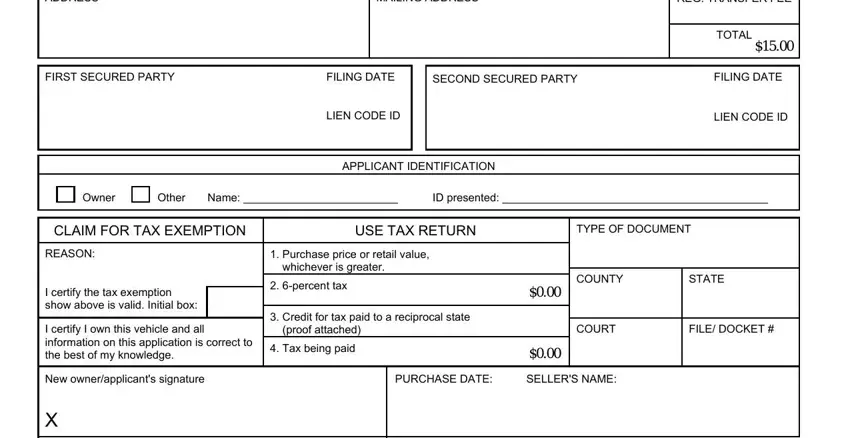 Step 3: Click "Done". Now you can upload the PDF file.
Step 4: Create duplicates of the document. This should save you from potential issues. We do not see or reveal your data, hence you can relax knowing it is secure.