Only a few tasks can be quicker than creating documentation with the help of this PDF editor. There is not much you have to do to update the michigan complaint divorce pdf document - simply follow these steps in the next order:
Step 1: The initial step will be to pick the orange "Get Form Now" button.
Step 2: At the time you get into our michigan complaint divorce pdf editing page, you will notice all the options you may take with regards to your template in the upper menu.
Fill out the particular parts to prepare the document: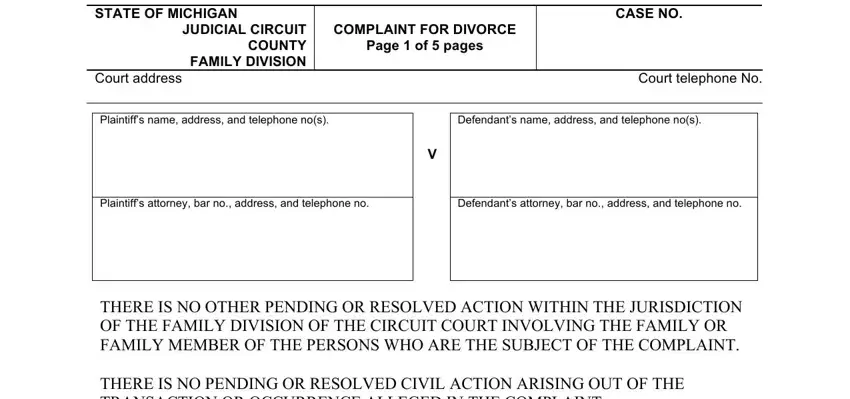 Please note the required details in the COMPLAINT, FOR, DIVORCE Wife, Husband, states, as, follows The, Plaintiff, Defendant, Both, Plaint, and, Defendant, has, have, been, a Plaintiff, and Defendant field.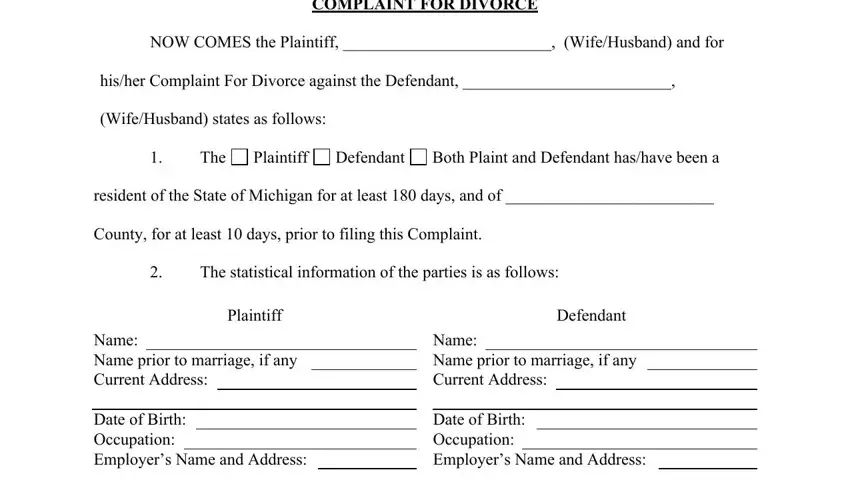 You'll be demanded particular necessary information if you want to submit the segment.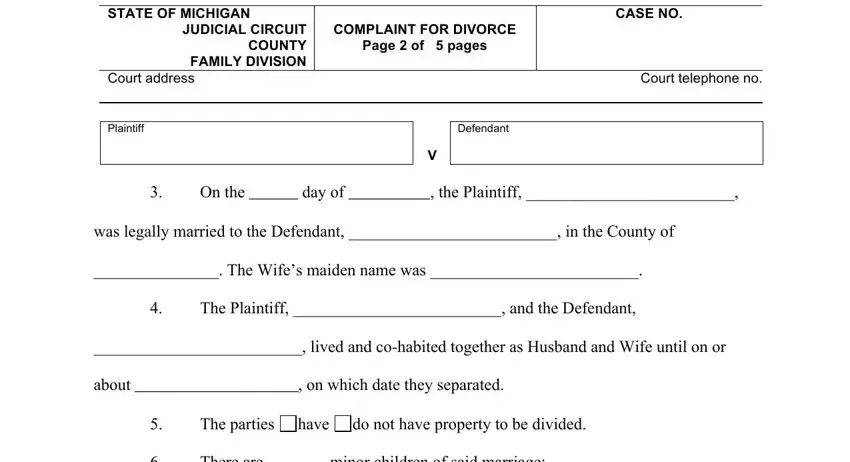 Within the field STATE, OF, MICHIGAN JUDICIAL, CIRCUIT, COUNTY, FAMILY, DIVISION Court, address, Plaintiff CASE, NO Court, telephone, no, Court, telephone, no COMPLAINT, FOR, DIVORCE Page, of, pages Defendant, On, the, day, of, the, Plaintiff The, Wifes, maiden, name, was The, Plaintiff, and, the, Defendant The, parties have, do, not, have, property, to, be, divided and There, are, minor, children, of, said, marriage specify the rights and obligations of the parties.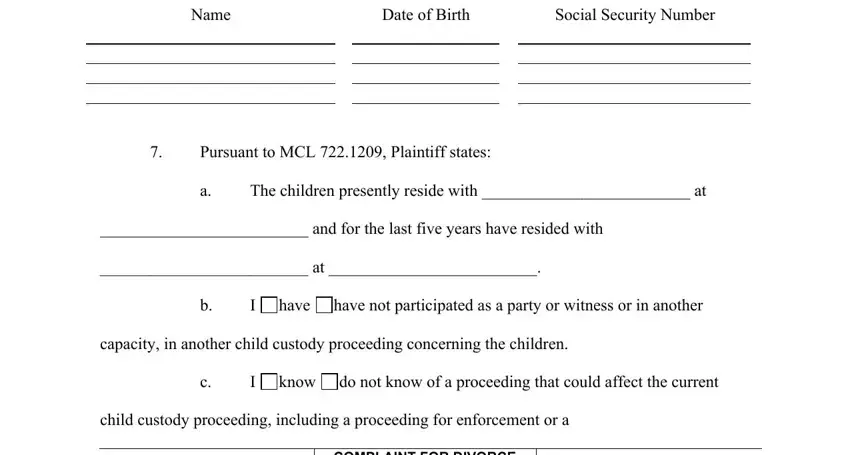 Prepare the file by reading the next fields: Name, DateofBirth, Social, Security, Number Pursuant, to, MCL, Plaintiff, states The, children, presently, reside, with, at have, and know.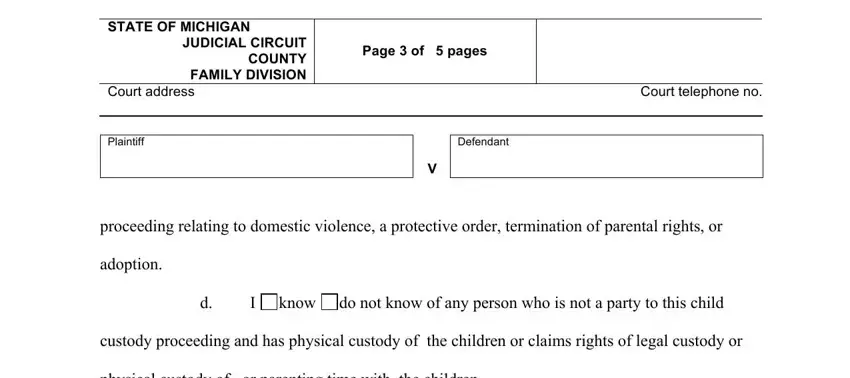 Step 3: After you hit the Done button, your ready file may be transferred to any of your gadgets or to electronic mail indicated by you.
Step 4: To protect yourself from all of the problems as time goes on, be sure to make as much as a couple of duplicates of the document.