This PDF editor allows you to prepare the pima county divorce without children updated june 2015 forms document. It will be easy to generate the file right away through these simple steps.
Step 1: You can click the orange "Get Form Now" button at the top of this web page.
Step 2: The instant you enter the pima county divorce without children updated june 2015 forms editing page, you'll see all of the functions it is possible to take with regards to your file at the upper menu.
The PDF form you are going to create will consist of the next segments: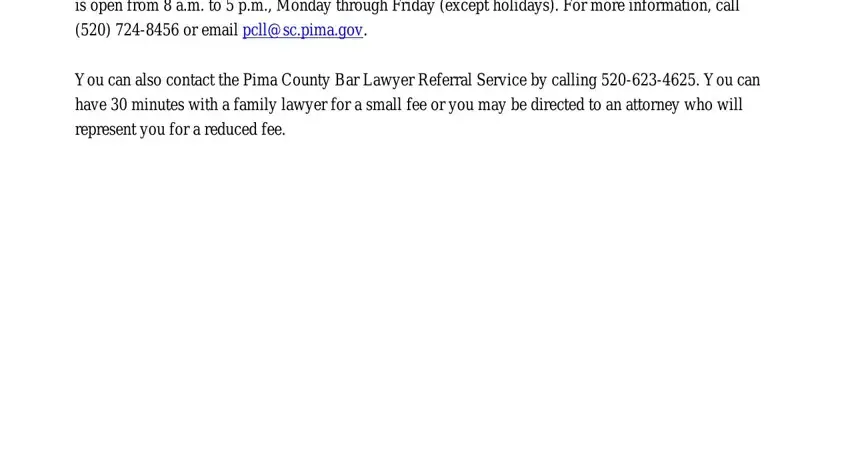 The system will demand you to submit the CURRENT FILING FEES A list of, Additionally the Law Library and, building can provide a hard copy, NOTE You have to pay fees to file, HOW TO GET A DEFERRAL OR WAIVER, You can apply for a full waiver or, A deferral means that you do not, will be expected to pay on a, A waiver means that you do not, Not everybody who requests a, You file for a deferral or waiver, and For more information see Packet box.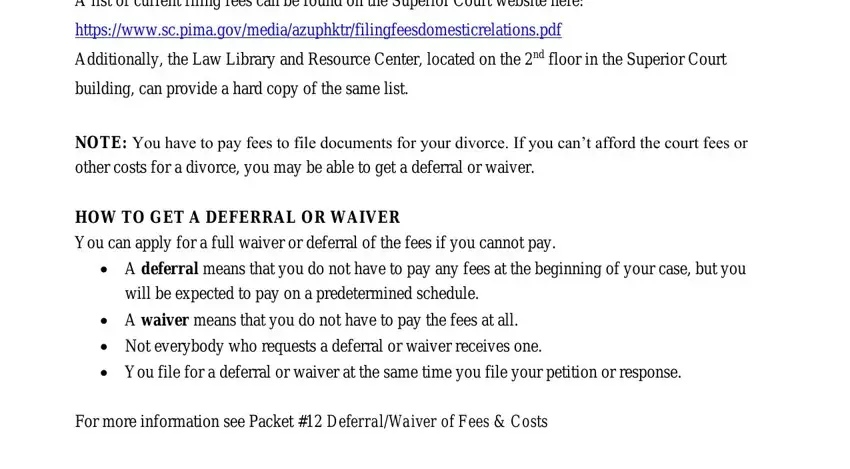 It is essential to put down specific data within the field Model Parenting Time Plans, Child Support Help Arizona DES, Child Support Calculator, Other resources you may find, Pima County Bar Association Public, State Bar of Arizona, and Law Library website.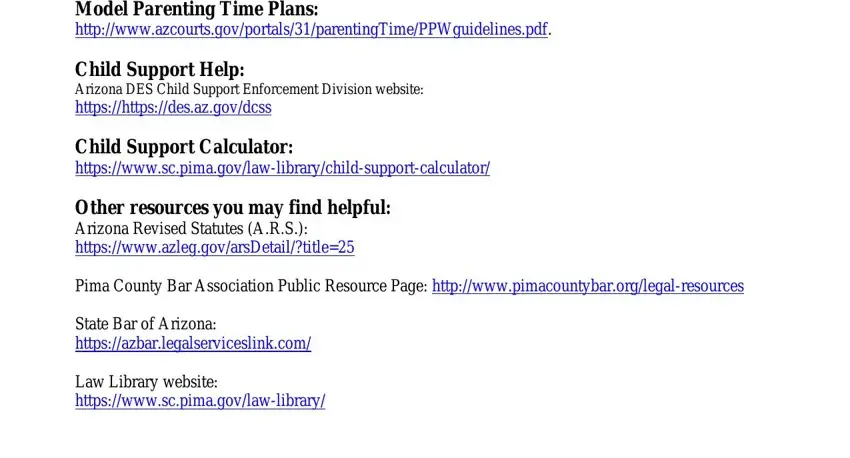 Inside the part PETITIONERS ATTORNEY, ATTORNEY No, PLEASE TYPE OR PRINT, PETITIONERS NAMES List All, PETITIONERS ADDRESSES Include only, RESPONDENTS NAMES List All, CASE PREFERENCE, cite statute or rule, EMERGENCY ORDER SOUGHT, TEMPORARY RESTRAINING ORDER, and Specify, specify the rights and obligations of the parties.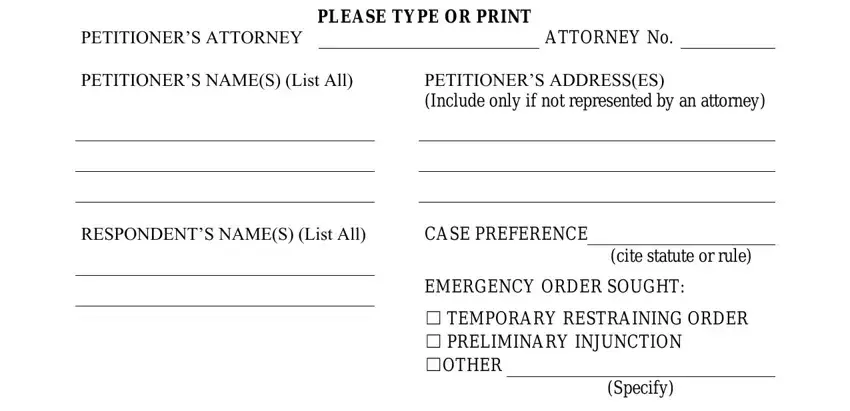 Finalize by looking at the next sections and filling in the required data: NATURE OF ACTION Place an x in the, DISSOLUTIONS, UNCLASSIFIED DOMESTIC, Legal DecisionMaking, Register Foreign Order, Dissolution Foreign Decree, Annulment Legal Separation, Superior Court of Arizona in Pima, and Last updated.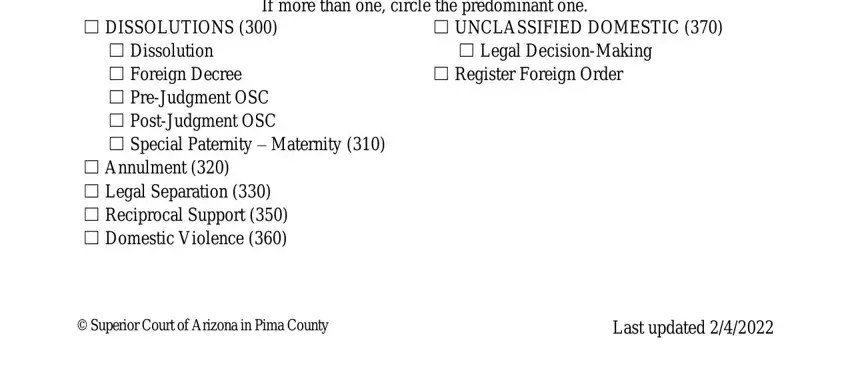 Step 3: Select the button "Done". The PDF document can be transferred. You may obtain it to your computer or send it by email.
Step 4: Ensure that you stay away from forthcoming problems by making a minimum of two duplicates of your file.