The INTESTATE filling out process is simple. Our PDF editor enables you to work with any PDF form.
Step 1: Select the orange "Get Form Now" button on the page.
Step 2: After you have entered the editing page INTESTATE, you should be able to find each of the functions intended for your form at the upper menu.
Feel free to type in the next details to fill out the INTESTATE PDF: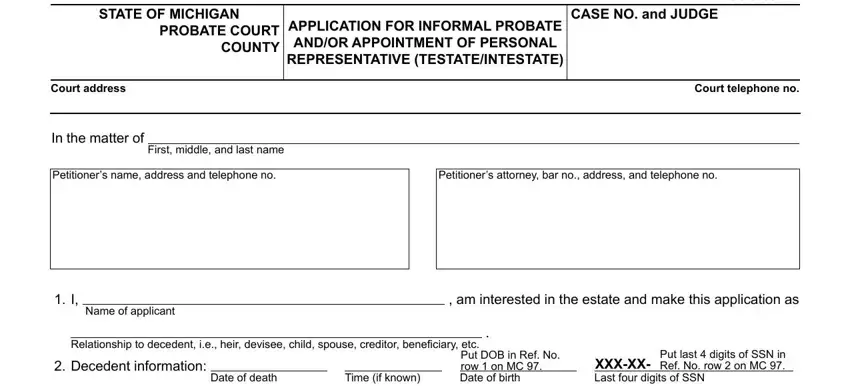 Write the demanded particulars in the Domicile at date of death, CityTownshipVillage, County, State, A death certificate has been, As far as I know or could, Required testimony forms are, NAME, ADDRESS, RELATIONSHIP, AGE if minor, Street address, City, Street address, and City section.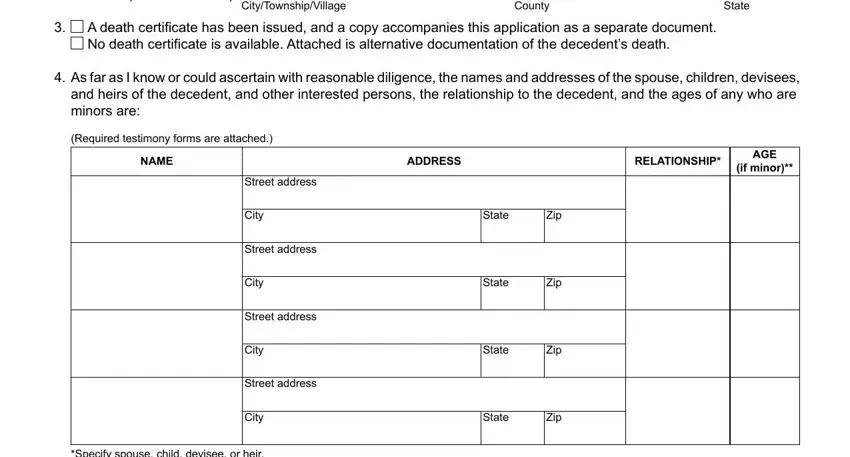 In the Application for Informal Probate, Case No, NAME, LEGAL DISABILITY, REPRESENTED BY Name address and, a Venue is proper in this county, was located in this county at the, a The decedent died intestate and, instrument relating to property, b I am aware of an unrevoked, application according to MCL The, is attached to this application, and is already in the courts possession segment, emphasize the significant details.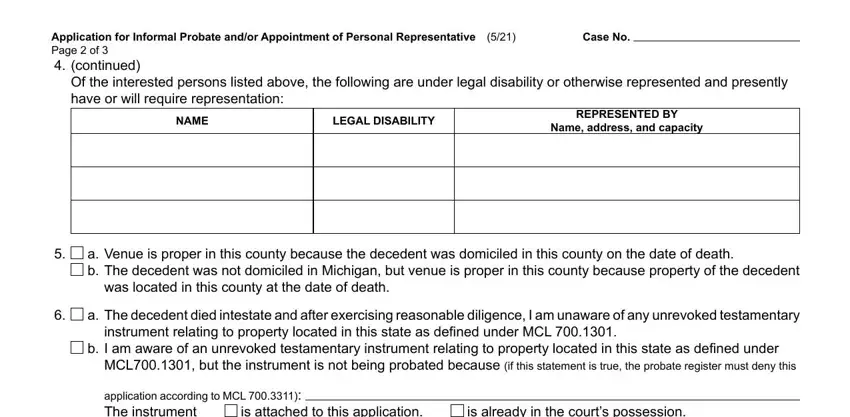 You'll need to indicate the rights and responsibilities of all parties in box application according to MCL The, is attached to this application, is already in the courts possession, c The decedents will dated isare, isare attached to this application, isare already in the courts, with codicils dated, d An authenticated copy of the, County, State, isare offered for probate and, To the best of my knowledge I, the will or codicils, A personal representative has, and State.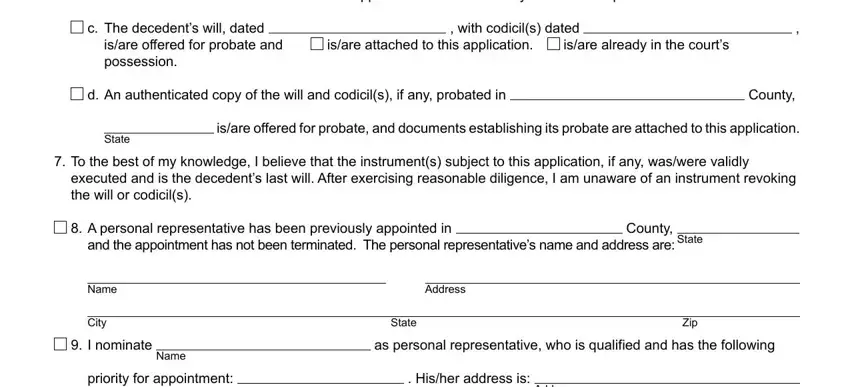 Look at the sections priority for appointment, Hisher address is, Address, City State Zip, Other persons have prior or equal, Name, Name, Name, Name, and Suitable renunciations nominations and then complete them.

Step 3: Hit the "Done" button. It's now possible to export the PDF form to your electronic device. In addition, you can easily send it via email.
Step 4: Make duplicates of your template. This may protect you from forthcoming challenges. We don't see or disclose your details, as a consequence be certain it is safe.