VENTURA can be filled out easily. Simply use FormsPal PDF editor to get the job done fast. To make our tool better and easier to use, we constantly implement new features, bearing in mind feedback from our users. With some basic steps, you are able to start your PDF editing:
Step 1: First, access the pdf tool by clicking the "Get Form Button" in the top section of this webpage.
Step 2: The editor enables you to change PDF documents in various ways. Modify it by writing personalized text, adjust existing content, and add a signature - all at your fingertips!
It's an easy task to complete the pdf using out practical guide! Here's what you have to do:
1. It is critical to fill out the VENTURA accurately, hence be attentive when filling in the parts including all of these blank fields: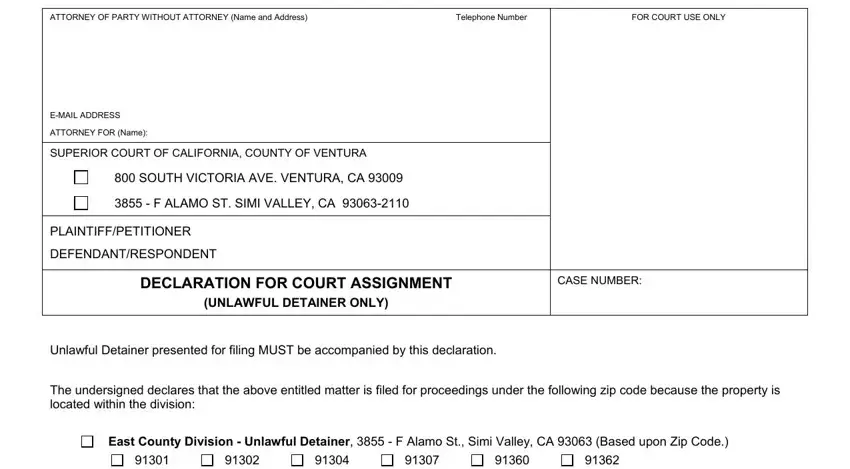 2. Your next part would be to complete the next few blank fields: Ventura Division S Victoria Ave, Ventura County, Upon information and belief I, Date, and Signature of AttorneyParty.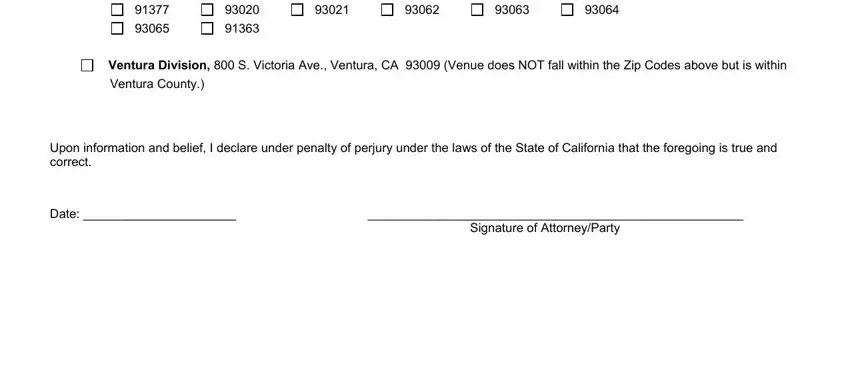 As for Upon information and belief I and Signature of AttorneyParty, ensure you get them right here. Both of these are considered the most important ones in this page.
Step 3: Immediately after proofreading the fields and details, click "Done" and you are all set! Go for a free trial plan with us and get instant access to VENTURA - with all transformations kept and accessible inside your personal cabinet. FormsPal is devoted to the personal privacy of all our users; we make sure all personal data handled by our system remains protected.