The PDF editor makes it easy to prepare the ny form document. It will be easy to create the file without delay by using these simple actions.
Step 1: On the following webpage, select the orange "Get form now" button.
Step 2: Now you are able to modify ny form. You have a wide range of options with our multifunctional toolbar - you can add, eliminate, or alter the text, highlight the selected components, and perform many other commands.
For each segment, complete the information demanded by the program.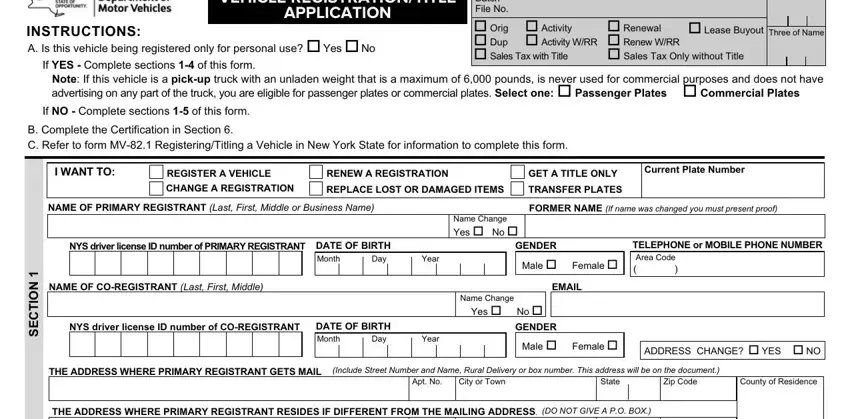 You should enter the demanded information in the VEHICLE, IDENTIFICATION, NUMBER Color, Un, laden, Weight Cylinders, AdultS, eating, Capacity, Including, Driver Odometer, Reading, in, Miles For, commercial, vehicles Axles, Distance, Yes, oNo, oYe, so, Noo VEHICLE, DESCRIPTION, Year, Make o, Convertible, o, Suburban, SUV, oLi, moo, Other o, Trailer, o, Motorcycle, o, Tow NOT, CES and NOT, CES area.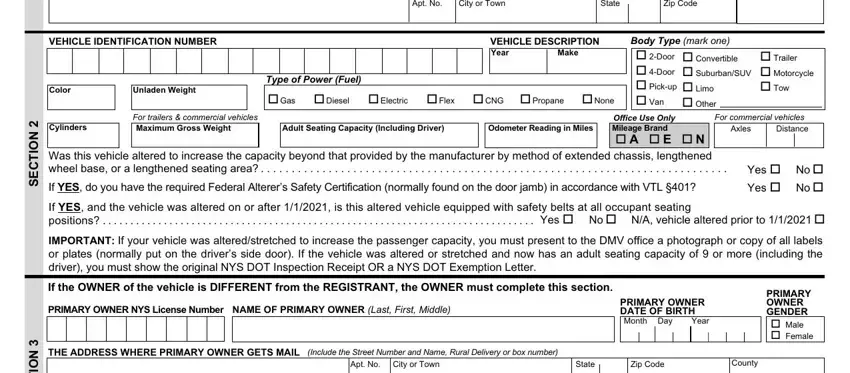 The software will ask you for information to effortlessly fill out the segment NOT, CES oYe, so, No VEHICLE, MODIFICATIONS oYe, so, No Check, one Amb, ule, tte Hearse, and Rented, without, a, driver, private, rental

The NOT, CES Ambulance, Combination, Hearse, Invalid, Coach Other, describe, the, use INSURANCE, REQUIREMENTS TAXIS, ONLY, check, one CERTIFICATION, and NOT, CES field is the place where both parties can indicate their rights and responsibilities.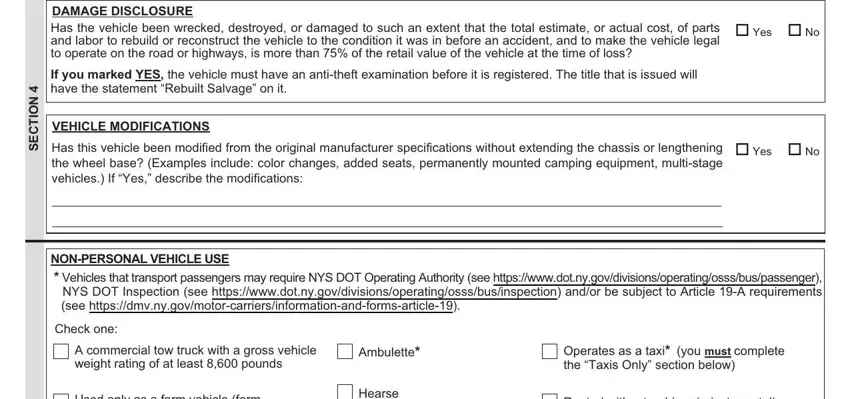 Check the areas Print, Name, Here PrintAdditionalName, Here Print, Name, in, Full NOT, CES Sign, Here Sign, Here Additional, Signature This, form, is, available, a, td, mv, ny, gov and PAGE, OF and then fill them in.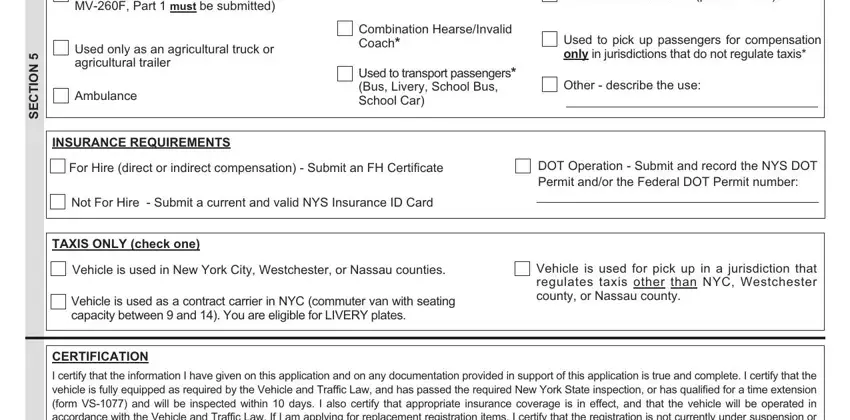 Step 3: Press the "Done" button. So now, you can export your PDF file - upload it to your electronic device or deliver it through email.
Step 4: It's going to be better to save duplicates of your document. You can be sure that we will not share or check out your information.