When working in the online PDF editor by FormsPal, you can easily complete or change ma mvu 27 here and now. The tool is continually maintained by us, getting handy features and becoming better. It merely requires a few simple steps:
Step 1: Firstly, open the pdf editor by clicking the "Get Form Button" in the top section of this page.
Step 2: With the help of this online PDF file editor, you'll be able to accomplish more than merely complete blank form fields. Try each of the functions and make your docs seem great with customized textual content added in, or adjust the file's original content to excellence - all accompanied by an ability to incorporate any kind of pictures and sign the PDF off.
This form will involve specific information; in order to guarantee correctness, be sure to take note of the recommendations below:
1. The ma mvu 27 requires particular details to be inserted. Make sure the next blank fields are completed: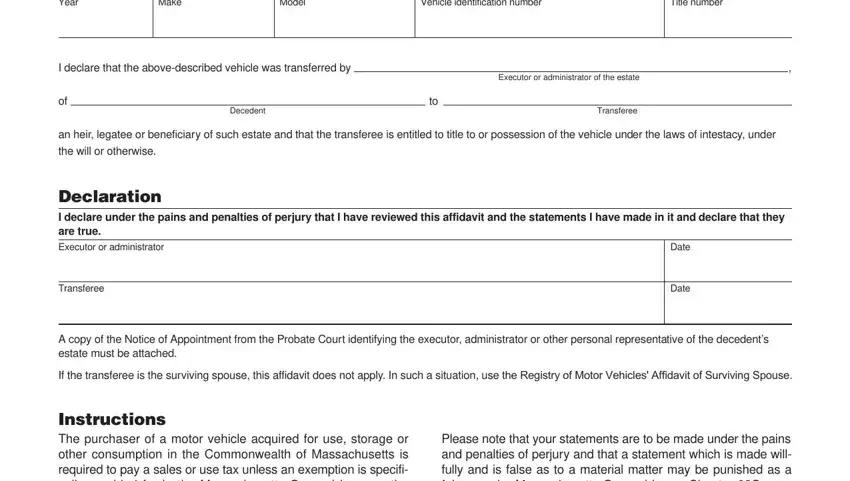 Step 3: Glance through the information you have inserted in the blank fields and then press the "Done" button. Join us today and instantly access ma mvu 27, set for downloading. All adjustments made by you are preserved , allowing you to customize the pdf at a later stage as required. FormsPal is committed to the personal privacy of all our users; we make sure that all information put into our system continues to be confidential.