This PDF editor enables you to fill in documents. You won't need to perform much to enhance form request dmv forms. Simply keep to the next steps.
Step 1: On the web page, click the orange "Get form now" button.
Step 2: Right now, you can start editing your how to form mv 15 dmv. The multifunctional toolbar is available to you - add, delete, alter, highlight, and perform various other commands with the text in the document.
Get the how to form mv 15 d, mv PDF and provide the details for every part: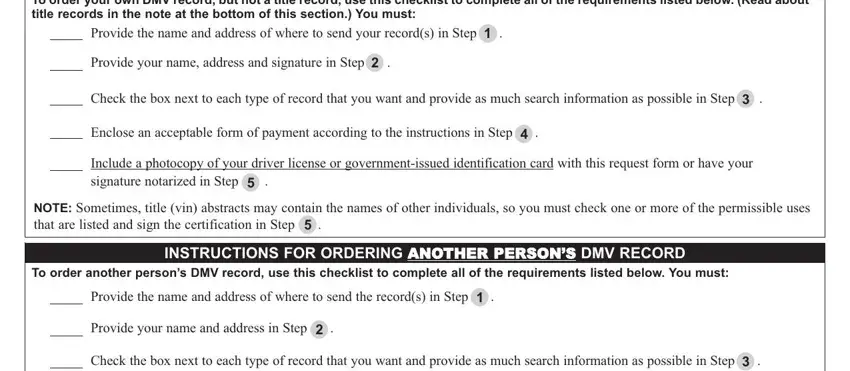 Type in the demanded details in the section Name, Address, Address, City, State, Zip TOTAL, FEE Initials, Date, Amount, Received REFUND, IF, ANY and PAGE, OF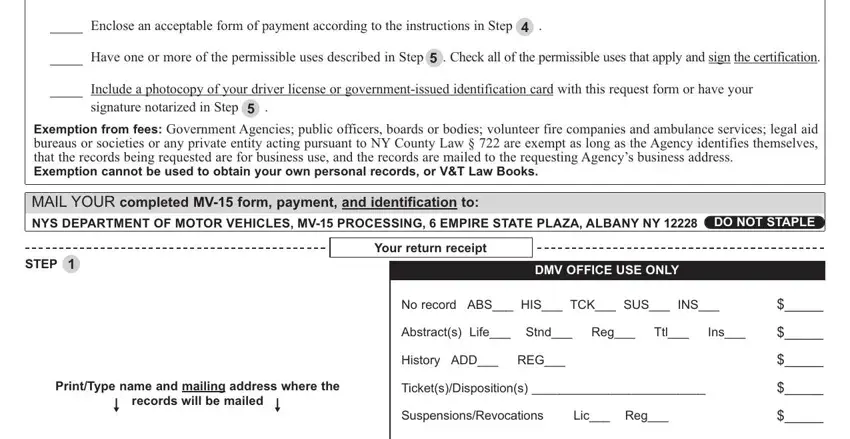 Within the segment dealing with STEP, REQUEST, OR, S, INFORMATION LASTNAME, FIRST, DAYTIME, PHONE, NUMBER, REQUIRED APT, CITY, SIGNATURE, X STEP, STATE, ZIP, CODE EMAIL, ADDRESS LASTNAME, FIRST, and DATEOFBIRTH, you will need to put in writing some essential data.

In the section x, each x, each x, each LASTNAME, PLATE, RE, NWO FIRST, DATEOFBIRTH, YEAR, MAKE, MODEL, V, IN of, copies, Fee, Total NOT, ARTS, GER and VEHICLE, REGISTRATION, PLATE, ABSTRACT identify the rights and obligations of the sides.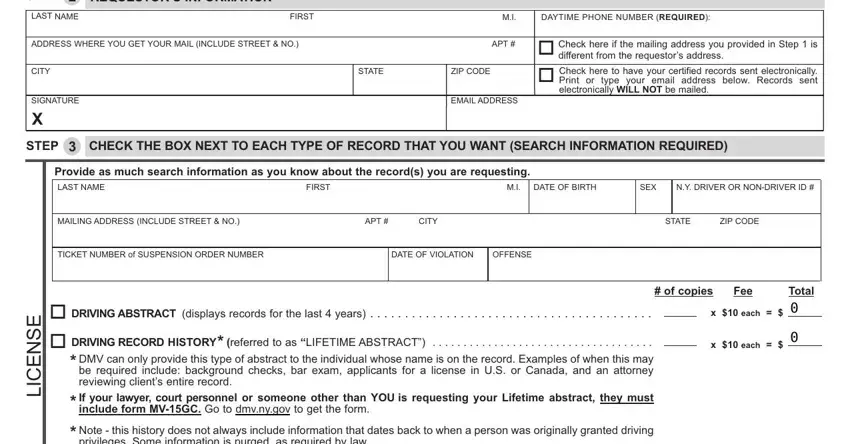 Check the areas TOTAL, DUE PAYMENT, METHOD, DO, NOT, SEND, CASH and PAGE, OF and thereafter fill them in.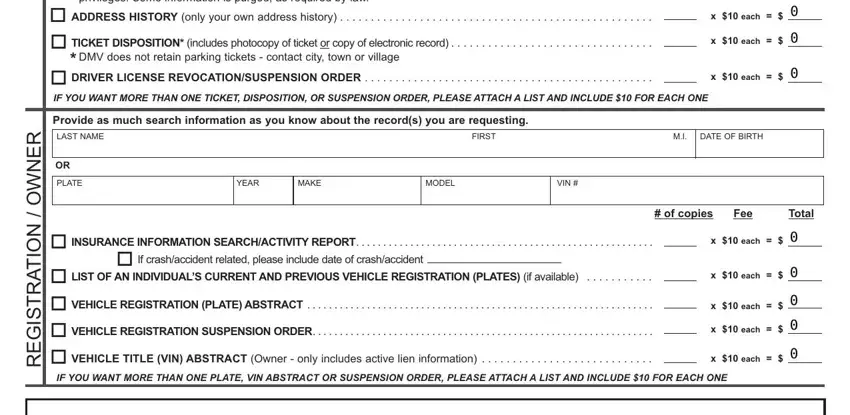 Step 3: Press "Done". Now you can transfer the PDF file.
Step 4: Produce copies of the template. This should prevent upcoming challenges. We cannot view or disclose your details, as a consequence be certain it's going to be safe.