The PDF editor that you can benefit from was made by our top software engineers. One could submit the ny state tax exempt form hotel form fast and efficiently with this software. Merely stick to this procedure to get started.
Step 1: On the webpage, press the orange "Get form now" button.
Step 2: As soon as you access our ny state tax exempt form hotel editing page, there'll be each of the options you can take about your file within the upper menu.
These segments will constitute the PDF form that you'll be filling out: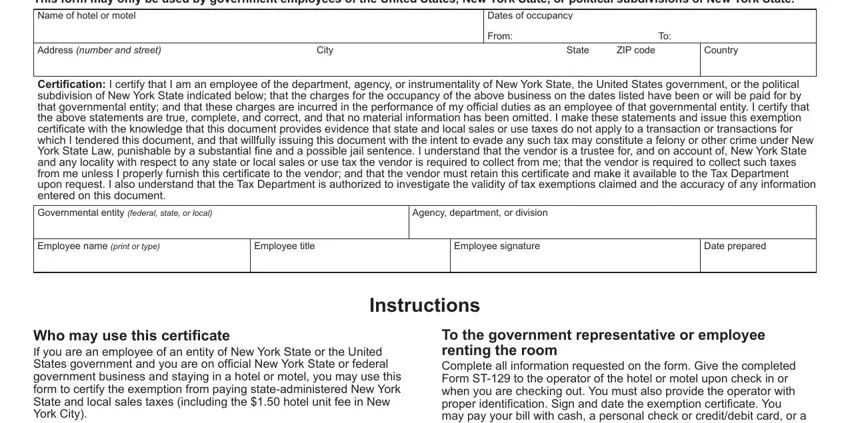 Step 3: Click "Done". Now you may export your PDF file.
Step 4: Ensure that you remain away from possible complications by creating at least 2 copies of the file.