It's an easy task to complete the 760 va instructions empty blanks. Our PDF tool will make it pretty much effortless to complete any type of PDF file. Down below are the only four steps you should take:
Step 1: The following website page has an orange button saying "Get Form Now". Hit it.
Step 2: As you get into the 760 va instructions editing page, you will find all the functions you can undertake with regards to your document at the upper menu.
Feel free to provide the next information to prepare the 760 va instructions PDF: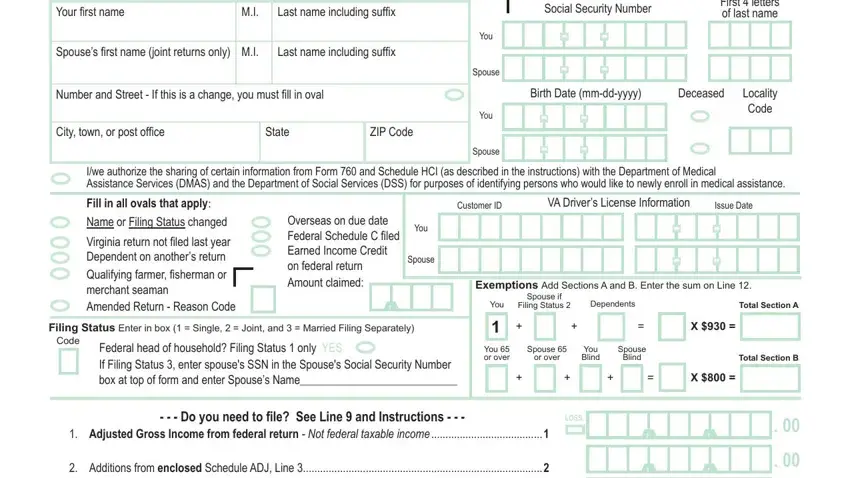 Complete the Add Lines and Age Deduction, You, Spouse, Social Security and equivalent, loss, State Income Tax refund or, Subtractions from enclosed, Add Lines and Virginia, loss, Itemized Deductions from Virginia, If you do not claim itemized, Exemptions Sum of total from, Deductions from Schedule ADJ Line, Add Lines and, and loss fields with any data which may be asked by the program.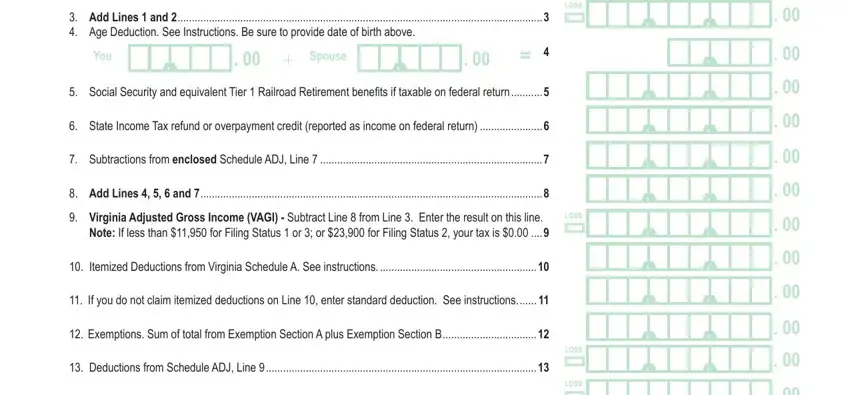 You'll be required to write down the details to help the application prepare the section Add Lines and, Virginia Taxable Income Subtract, loss, LAR, DLAR, DTD, and LTD.

In the field Page, WEB Form Amount of Tax from Tax, loss, only Enter Spouses VAGI in box, Your SSN, Net Amount of Tax Subtract Line, a Your Virginia withholding a, b Spouses Virginia withholding, Estimated tax payments for, Amount of overpayment applied, Extension Payments from Form IP, Tax Credit for LowIncome, Credit for Tax Paid to Another, You must enclose Schedule OSC and, and Credits from enclosed Schedule CR, identify the rights and obligations of the parties.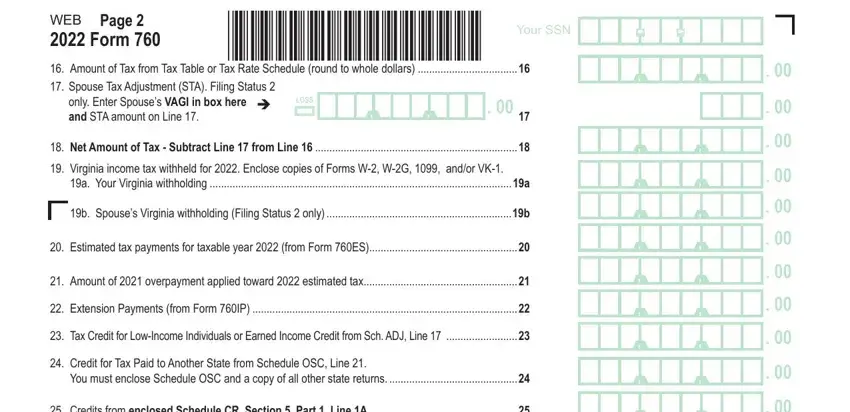 Review the sections Credits from enclosed Schedule CR, Add Lines a through, If Line is less than Line, If Line is less than Line, Amount of overpayment you want, Virginia and ABLE Contributions, Other Voluntary Contributions, See instructions enclose c or F, Sales and Use Tax is due on, See instructions Fill in oval iF, Add Lines through If you owe, from Line Enclose payment or pay, Fill in oval iF paying by credit, If Line is greater than Line, and If the Direct Deposit section and then complete them.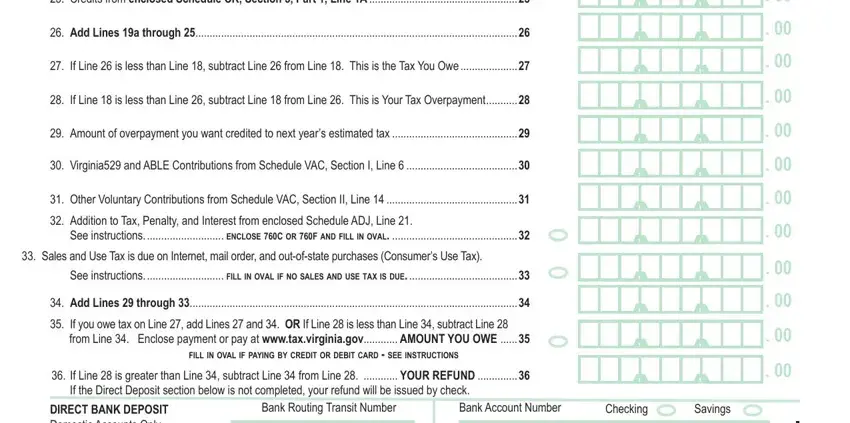 Step 3: Press the Done button to save your form. At this point it is at your disposal for upload to your electronic device.
Step 4: Prepare a copy of every single document. It's going to save you time and allow you to stay away from complications in the long run. Keep in mind, the information you have isn't going to be revealed or analyzed by us.