It's easy to fill out the office depot tax spaces. Our PDF editor makes it nearly effortless to edit almost any form. Down the page are the only four steps you'll want to take:
Step 1: Find the button "Get Form Here" on this webpage and select it.
Step 2: After you've accessed the office depot tax edit page, you will notice all functions it is possible to take with regards to your template in the upper menu.
Complete the office depot tax PDF by providing the details required for each section.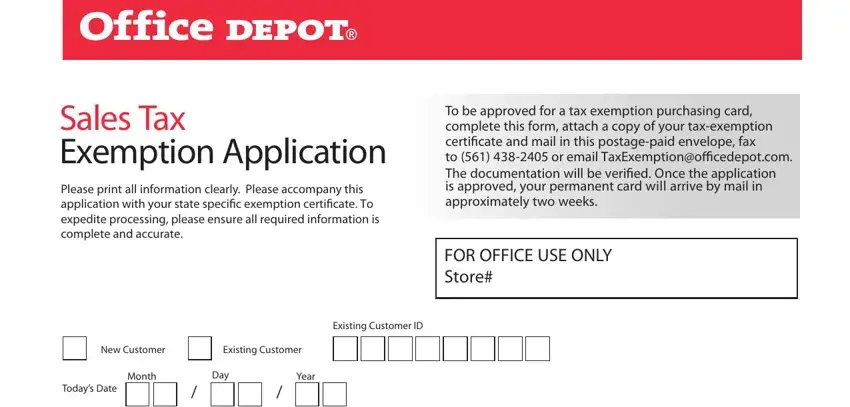 Provide the demanded information in LastName, Month, Day, Year, TodaysDate, FirstName, CompanyName, CompanyAddress, City, TelephoneNumber, County, COMMUNICATION, EmailAddress, MAILINGADDRESSIfdiciderentfromabove, and MailingAddress area.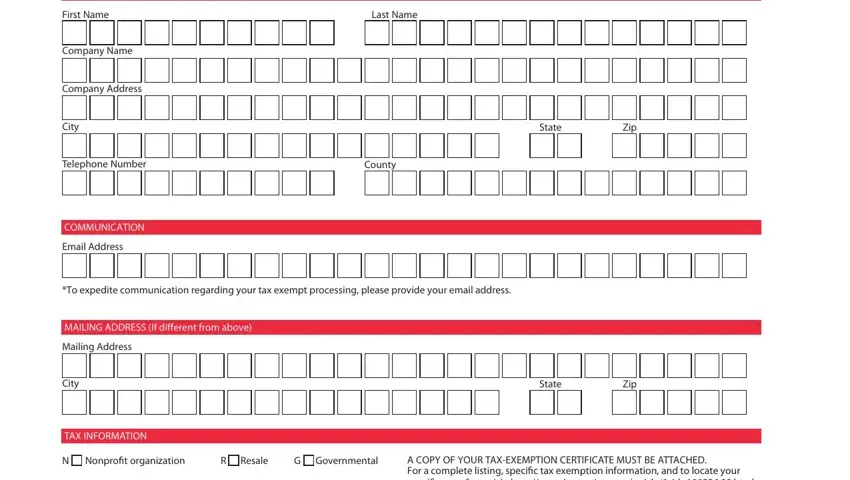 Describe the essential information in the City, TAXINFORMATION, State, Zip, Nonprocidtorganization, Resale, and GGovernmental segment.

Step 3: Select the Done button to be sure that your finished document is available to be transferred to any device you prefer or mailed to an email you indicate.
Step 4: Try to make as many duplicates of your form as possible to keep away from potential problems.