Quite a few things are quicker than preparing documentation through the PDF editor. There isn't much you have to do to update the nfpa 72 form form - just follow these steps in the following order:
Step 1: Press the orange "Get Form Now" button on this web page.
Step 2: Once you've accessed the nfpa 72 form edit page, you will notice all functions you may take concerning your document within the upper menu.
To be able to fill in the document, type in the details the application will require you to for each of the following sections: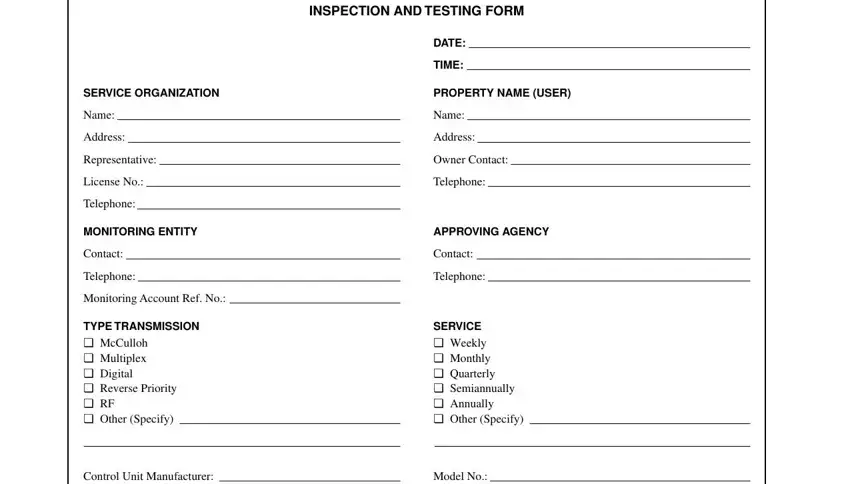 Put down the data in the Reverse, Priority, RF Other, Specify AnnuallyOther, Specify Control, Unit, Manufacturer Model, No Circuit, Styles Number, of, Circuits Software, Rev Quantity, Circuit, Style Manual, Fire, Alarm, Boxes Ion, Detectors PhotoDetector, s Duct, Detectors Heat, Detectors and Water, flowS, witches field.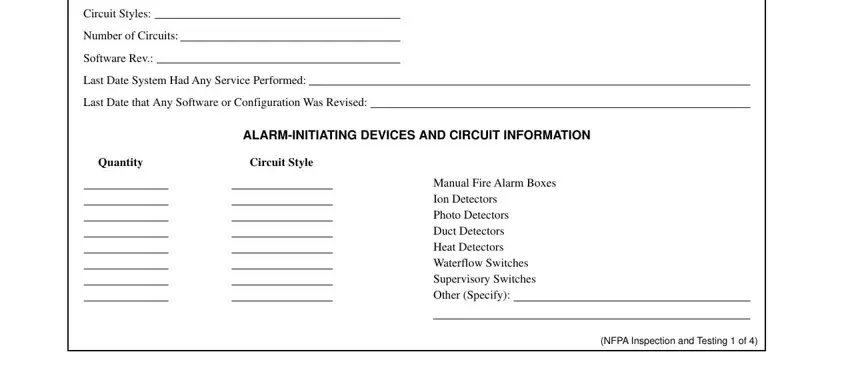 You will be asked for some crucial data if you need to prepare the Quantity, Circuit, Style Yes, No Quantity, Circuit, Style SIGNALING, LINE, CIRCUITS Quantity, SYSTEM, POWER, SUPPLIES and Styles area.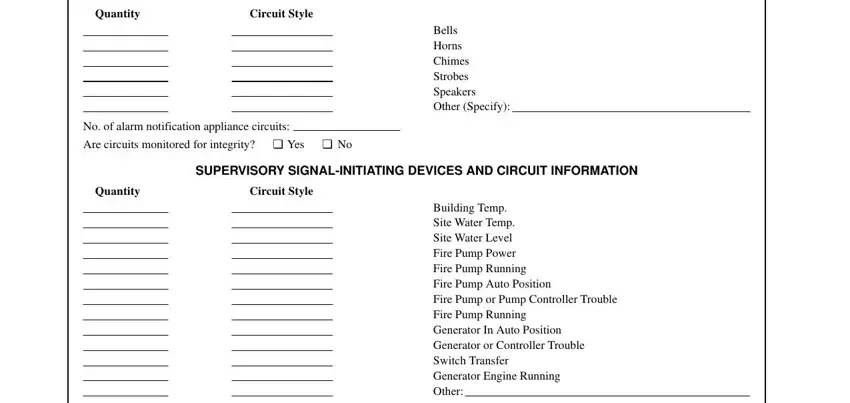 In paragraph a, Primary, Main, Nominal, Voltage Over, current, Protection, Type Location, of, Primary, Supply, Panel, board Disconnecting, Means, Location b, Secondary, Standby Amps, Amps, Storage, Battery, Am, pHr, Rating Location, of, fuel, storage TYPE, BATTERY and NFPA, Inspection, and, Testing, of identify the rights and responsibilities.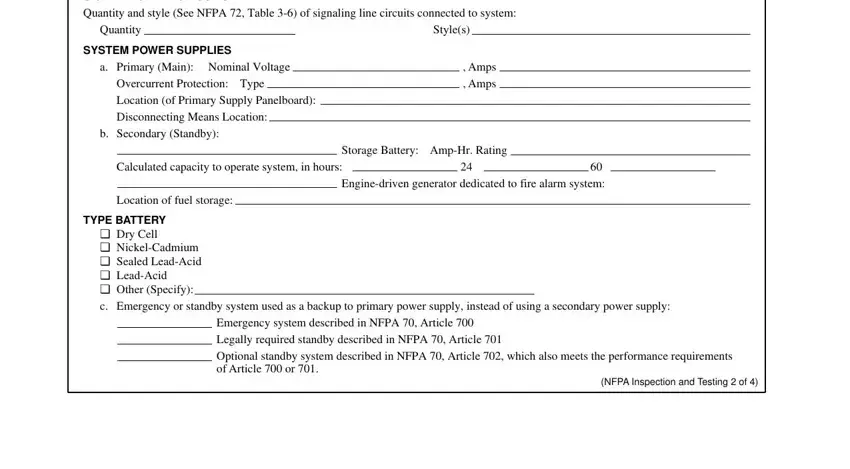 End by looking at all of these sections and writing the proper details: PRIOR, TO, ANY, TESTING NOTIFICATIONS, ARE, MADE Monitoring, Entity Building, Occupants Building, Management Other, Specify A, HJ, Notified, of, Any, Impairments Yes, Who, Time, TYPE, Control, Unit Interface, Eq Lamp, sLEDS and Fuses.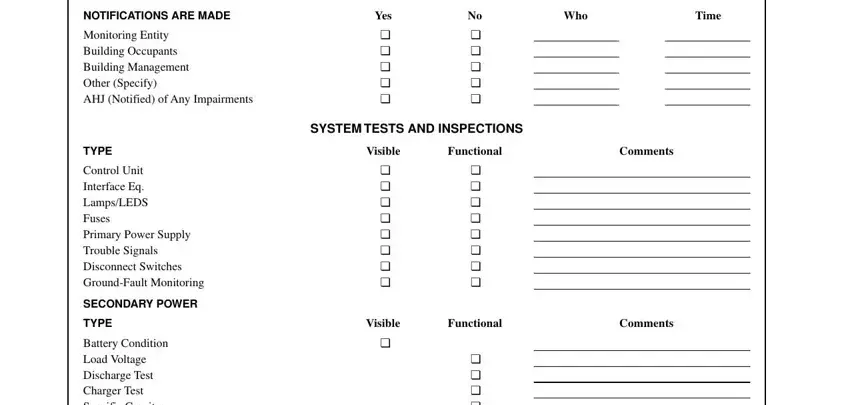 Step 3: Hit the "Done" button. Now it's easy to transfer your PDF form to your gadget. As well as that, you'll be able to forward it via email.
Step 4: Generate copies of the file - it will help you stay clear of potential future challenges. And don't get worried - we do not share or check your details.