Couple of things are simpler than filling in forms taking advantage of this PDF editor. There is not much for you to do to enhance the nhisenrolment ng file - simply adopt these measures in the next order:
Step 1: Click on the button "Get Form Here".
Step 2: When you've accessed the nhisenrolment ng editing page you may notice all of the options you'll be able to undertake regarding your file within the top menu.
The particular sections will help make up the PDF document: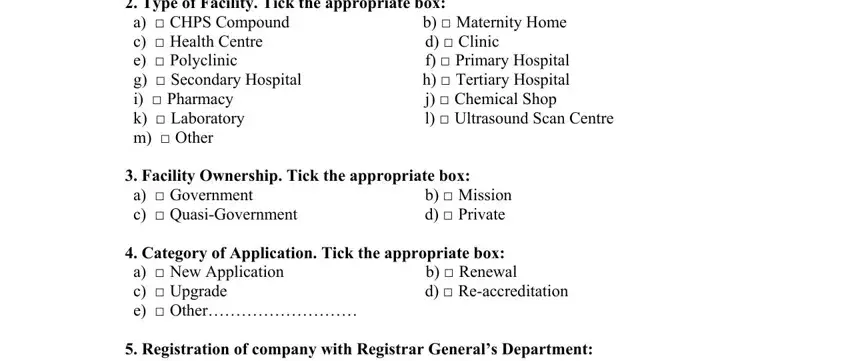 You should type in the data inside the section Business Registration Number, Date Registered, Date Last Renewal, Registration of health facility, Regulatory Body, Registration Number, Date Registered, and Date Last Renewal.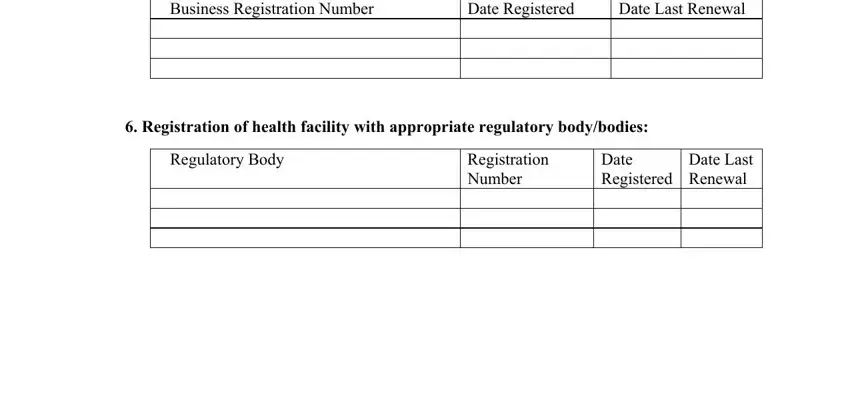 The system will demand you to present particular essential info to conveniently fill out the area Address, Street addressLocation Postal, Chief Executive Administrator, i Name, i i Position, iii Contact number cell phone, vi Qualifications, Institution, Qualification, and Date.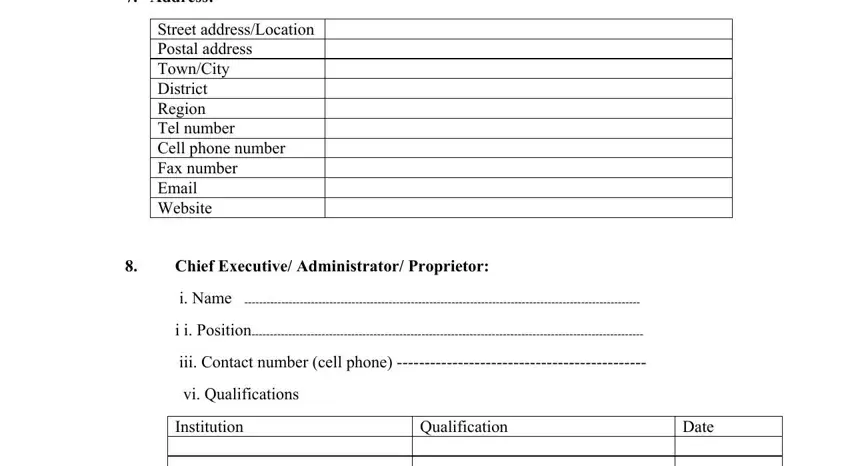 The Services offered tick the, ii Inpatient hours iii Maternity, v Ophthalmology, vi Dental, vii Pharmacy, viii Chemical shop, ix Laboratory, x Ultrasound scan xiii Pathology, xi Diagnostic Xray xii CT scan, and If xv above is applicable please field is the place where either side can describe their rights and obligations.
End by taking a look at the next areas and completing them correspondingly: Details of Bank Account, a Bankers b Branch, c Account Name, d Account Number, Key Professional Staff, Number, Type of Professional, Medical Practitioners, Nurses, Midwives, and NurseMidwives.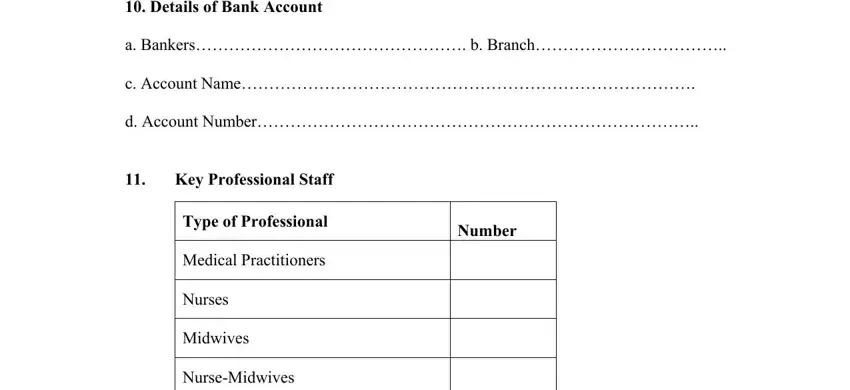 Step 3: As soon as you press the Done button, your finished file can be simply exported to each of your devices or to electronic mail stated by you.
Step 4: Have at least two or three copies of your file to prevent any specific upcoming challenges.