The sales contract nj filling in procedure is effortless. Our editor lets you work with any PDF form.
Step 1: Choose the button "Get Form Here" on the following website and click it.
Step 2: So you are on the form editing page. You may edit and add information to the form, highlight words and phrases, cross or check particular words, add images, sign it, delete unrequired fields, or take them out altogether.
These sections are going to make up your PDF form: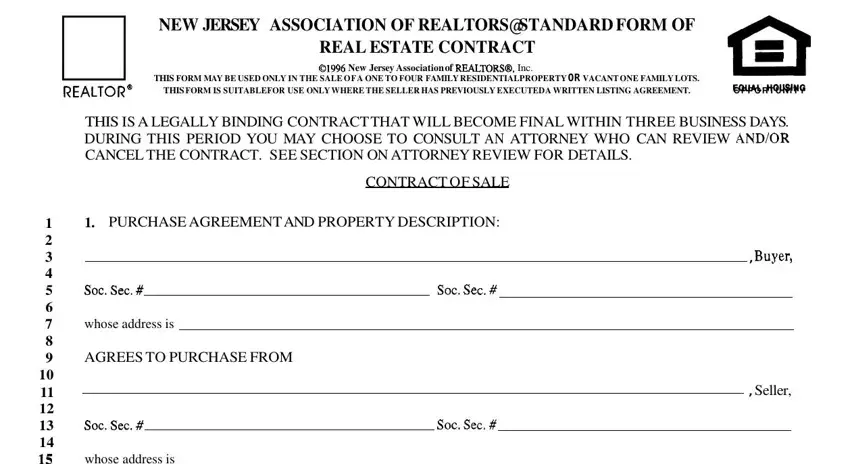 Type in the demanded data in the space whose address is THROUGH THE, County, Block, PURCHASE PRICE THE TOTAL PURCHASE, MANNER OF PAYMENT, A Deposit paid by Buyer on signing, Broker by cash or check for, B Additional deposit to be paid by, and C IF PERFORMANCE BY BUYER IS.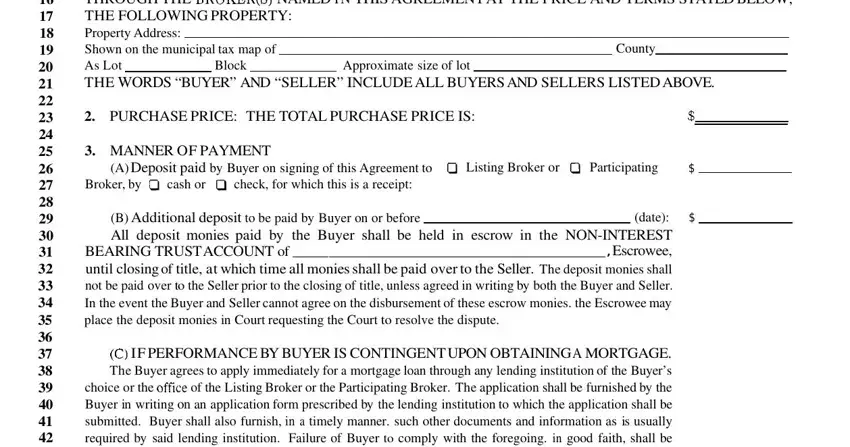 Inside the area talking about C IF PERFORMANCE BY BUYER IS, Points Seller agrees to pay not, Er and not more than, D BALANCE OF PURCHASE PRICE The, TOTAL PURCHASE PRICE, BUYER FINANCIALLY ABLE TO CLOSE, Buyer represents that Buyer has, this purchase, NJAR Form, Page Of, Buyers Initials, and Sellers Initials, one should put down some required data.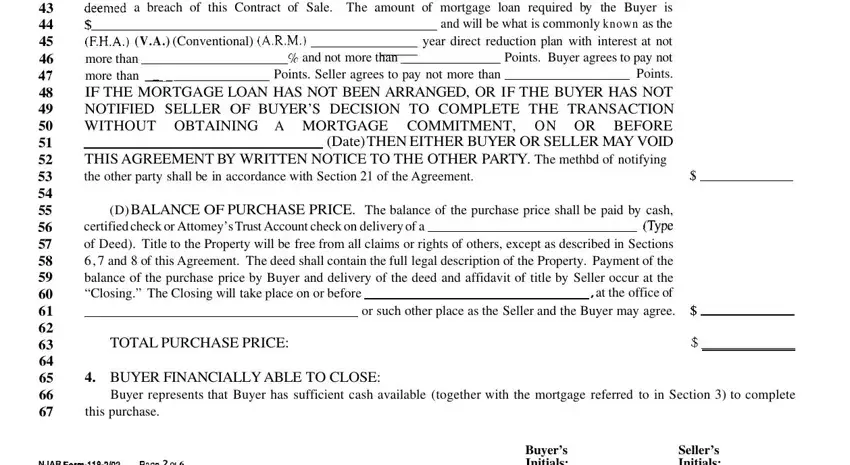 It is essential to define the rights and obligations of all parties in section BUILDING AND ZONING LAWS, The Buyer intends to use the, family home The Seller states to, ITEMS INCLUDED IN SALE, Gas and electric fixtures cooking, ITEMS EXCLUDED FROM SALE, ASSESSMENTS, and All confirmed assessments and all.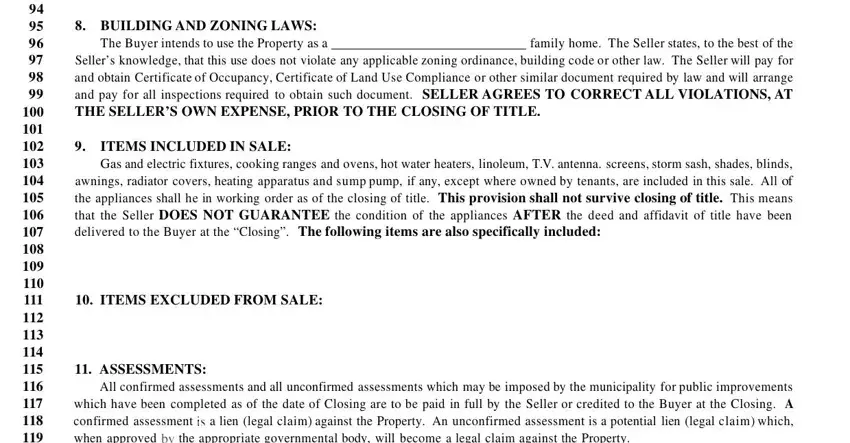 Finish by analyzing the next areas and submitting the relevant information: The Seller agrees to maintain the, NJAR Form, Page of, Buyers Initials, and Sellers Initials.

Step 3: Press the "Done" button. Now it's possible to export your PDF file to your electronic device. Besides, you can deliver it by means of email.
Step 4: Attempt to make as many copies of your file as you can to prevent potential worries.