The njar forms filling in procedure is effortless. Our editor lets you work with any PDF form.
Step 1: Choose the button "Get Form Here" on the following website and click it.
Step 2: So you are on the form editing page. You may edit and add information to the form, highlight words and phrases, cross or check particular words, add images, sign it, delete unrequired fields, or take them out altogether.
These sections are going to make up your PDF form: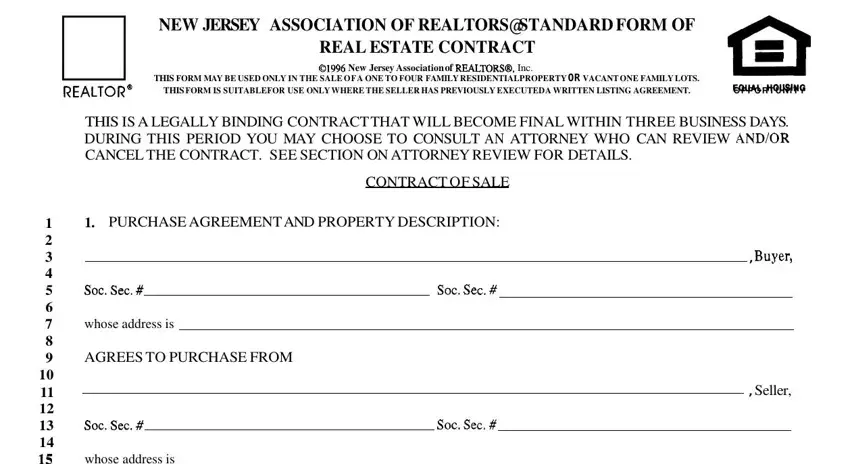 Type in the demanded data in the space Approximatesizeoflot, Block, County, and MANNEROFPAYMENT.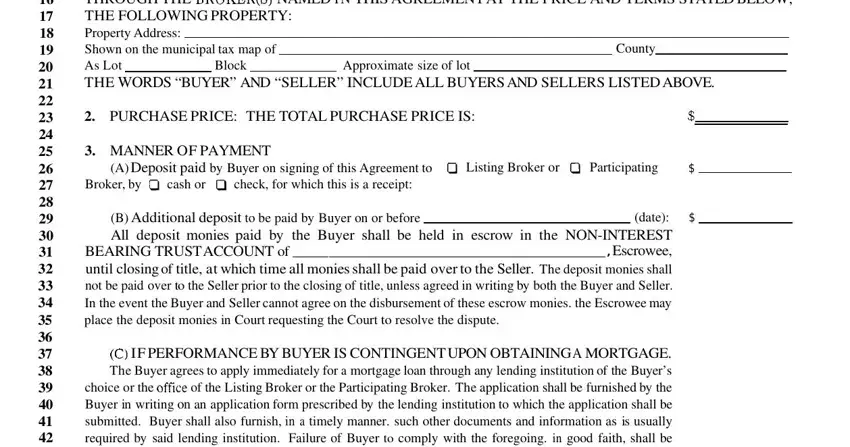 Inside the area talking about PointsSelleragreestopaynotmorethan, Erandnotmorethan, TOTALPURCHASEPRICE, BUYERFINANCIALLYABLETOCLOSE, and thispurchase, one should put down some required data.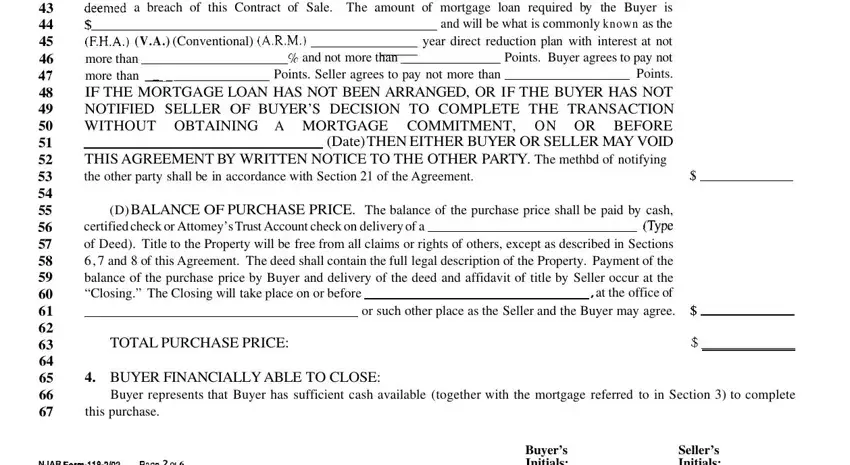 It is essential to define the rights and obligations of all parties in section NJARForm, PageOf, BuyersInitials, and SellersInitials.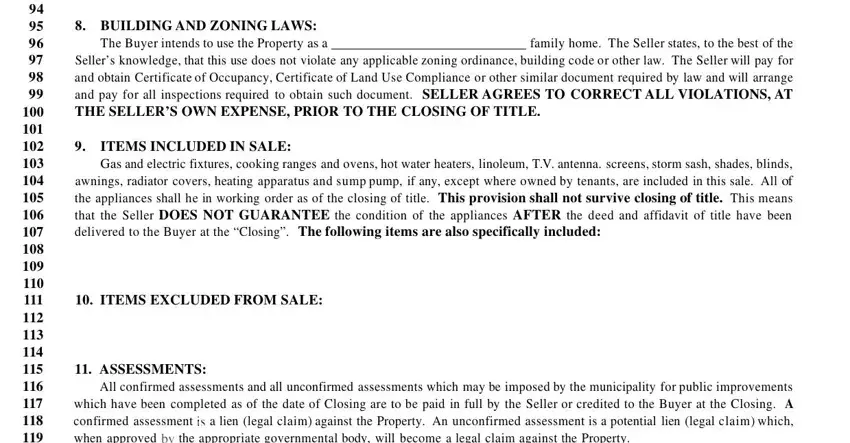 Finish by analyzing the next areas and submitting the relevant information: BUILDINGANDZONINGLAWS, TheBuyerintendstousethePropertyasa, ITEMSINCLUDEDINSALE, ITEMSEXCLUDEDFROMSALE, and ASSESSMENTS.

Step 3: Press the "Done" button. Now it's possible to export your PDF file to your electronic device. Besides, you can deliver it by means of email.
Step 4: Attempt to make as many copies of your file as you can to prevent potential worries.