The entire process of filling in the mortgage contract form blank is rather uncomplicated. Our team made certain our editor is not hard to navigate and can help fill out just about any form without delay. Have a look at several steps you will need to take:
Step 1: Press the button "Get form here" to open it.
Step 2: Now you are on the document editing page. You can modify and add text to the form, highlight specified content, cross or check certain words, add images, insert a signature on it, erase needless fields, or take them out completely.
Complete the particular parts to fill in the template: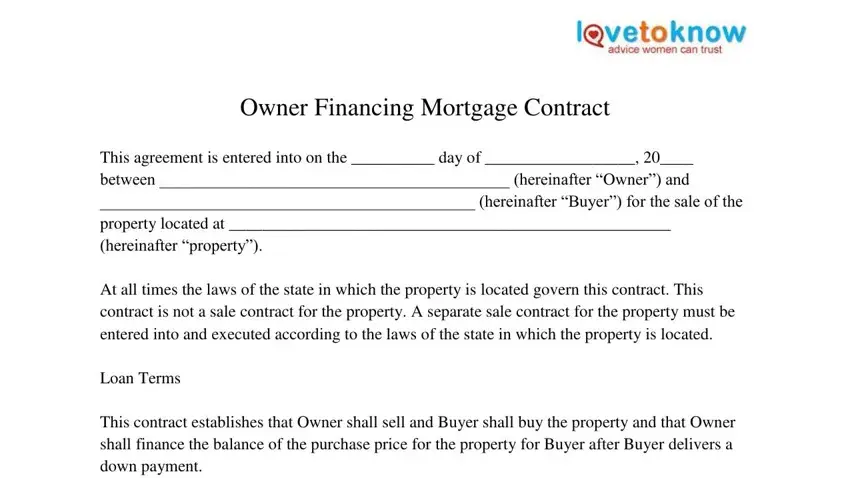 You have to write down the demanded information in the The purchase price of the property, Buyer isis not circle one, The down payment amount of has, The amount that Owner will finance, and Buyer has submitted a mortgage area.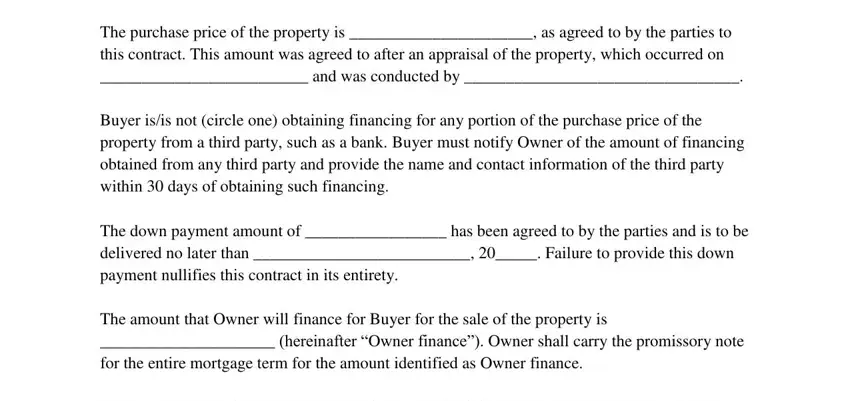 The software will require you to put down particular key info to effortlessly fill in the field Buyer has submitted a mortgage, Financing for the mortgage is to, and Page of.

The mortgage rate index chosen by the, Payment for the mortgage is due, Prepayment of all or a portion of, and This agreement is secured by the space is where all sides can put their rights and obligations.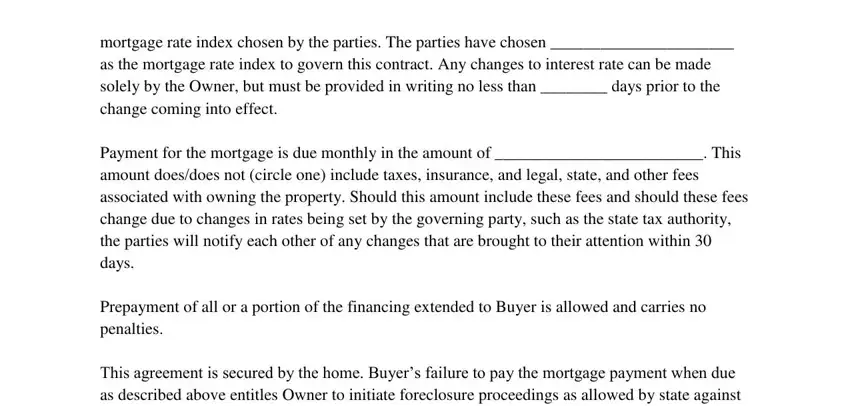 Fill out the form by checking these sections: Entered into this day of, Buyer, Owner, and Notarized or executed according to.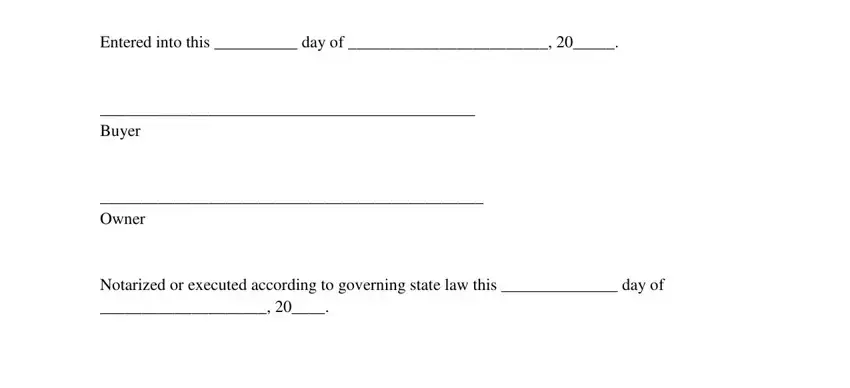 Step 3: If you're done, hit the "Done" button to export your PDF file.
Step 4: Make duplicates of the file - it will help you stay away from future concerns. And fear not - we cannot display or check your details.