The completing the pest control example of annual contract is actually quick. Our experts ensured our PDF tool is not difficult to understand and helps fill out just about any form in no time. Learn about the four simple steps you will need to take:
Step 1: Find the button "Get Form Here" on this webpage and select it.
Step 2: So, you are able to change the pest control example of annual contract. This multifunctional toolbar makes it possible to add, eliminate, change, highlight, and also do similar commands to the text and fields within the form.
Enter the required content in every area to fill out the PDF pest control example of annual contract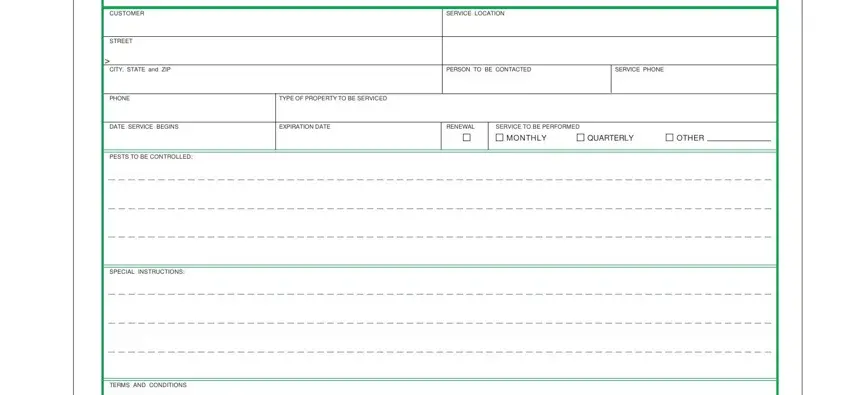 Please enter the details inside the section TERMS, AND, CONDITIONS ANNUAL, AGREEMENT, CHARGE INITIAL, SERVICE, CHARGE MONTHLY, QUARTERLY, PAYMENTS BY, COMPANY FOR, CUSTOMER AUTHORIZED, SIGNATURE AUTHORIZED, SIGNATURE DATE, and DATE.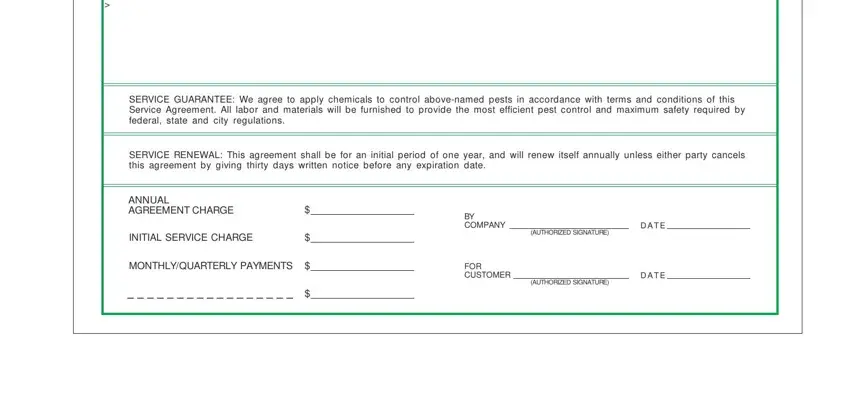 Step 3: Choose the "Done" button. So now, it is possible to transfer the PDF document - download it to your device or send it via email.
Step 4: Generate duplicates of the document. This is going to prevent future challenges. We cannot look at or display the information you have, so be sure it will be safe.