The PDF editor makes it simple to fill out the form dtf95 file. You will be able to make the form easily through these simple steps.
Step 1: First, choose the orange "Get form now" button.
Step 2: Once you have accessed the form dtf95 edit page, you will notice all actions it is possible to take regarding your document at the top menu.
Fill in the form dtf95 PDF by providing the content meant for every single part.
Write down the essential particulars in State of incorporation, The new information you report, Step a Enter ownerofficer, Step b Enter affiliated person AP, Step Report sale of business or, Name of ownerofficerresponsible, Ownership, Social Security number, Title, Home address number and street, Telephone number, City village or post office, Effective date, State, and ZIP code segment.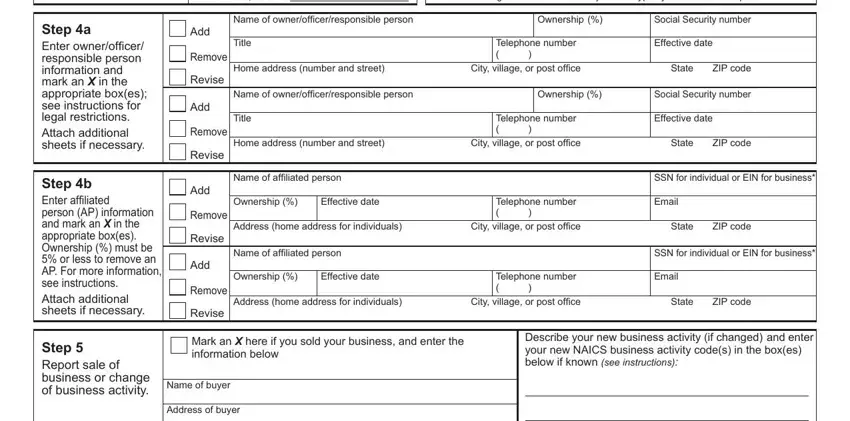 Write down any data you are required within the segment Buyers EIN, Date of sale, NAICS, NAICS, and Important You may not use this.

The space Step Sign and mail your update, Sign here, Title, Print contact name, Email address of contact person, Date, Contacts daytime telephone number, Address changes for business tax, If not doing so online you may, Note If you wish to change the, Important Complete steps and, and Section A List your new addresses will be where to include both sides' rights and responsibilities.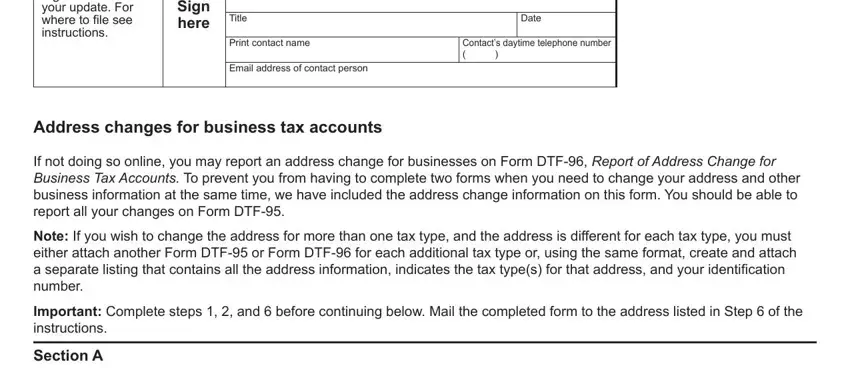 Finish by checking the following sections and typing in the relevant information: Section A List your new addresses, New physical address, New mailing address, Note The addresses you list in, Note To change the physical, City, County, State, ZIP code, Effective date of this address, New telephone number, Country if not US see instr, Business or firm name to which NYS, Effective date of this address, and Name of person to whom NYS Tax.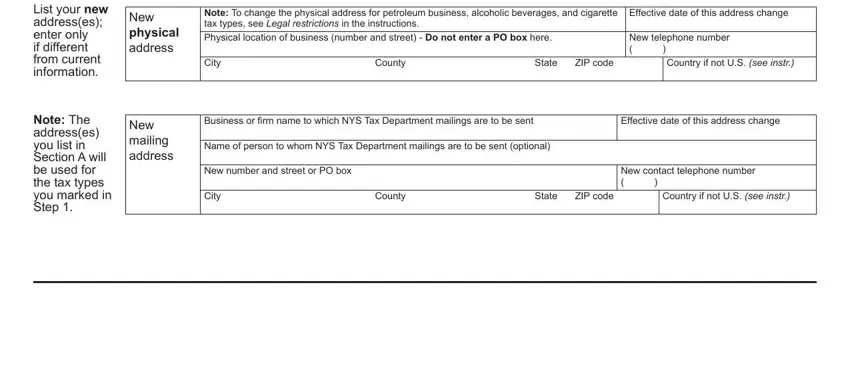 Step 3: Select "Done". Now you may export your PDF document.
Step 4: Get a duplicate of every single document. It may save you some time and allow you to stay clear of complications as time goes on. Also, your information will not be shared or viewed by us.